Greetings from the Chairperson of Management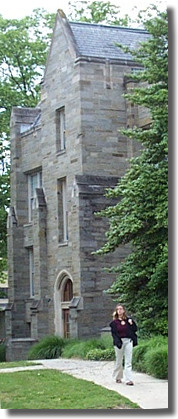 On behalf of the faculty and staff of the Management department, I welcome you to the Management department website where you will discover what we offer our students.
Generally, the study of Management focuses on functions required to make a group of people work effectively as a unit. These functions include planning, organizing, staffing, directing and controlling. Consequently, the Management program at West Chester University consists of a diverse undergraduate curriculum and various hands-on opportunities for students to learn these management concepts and skills.
To this end, we seek to provide students with the skills required to manage business and public organizations effectively. Additionally, the curriculum is designed to provide students with the solid foundation for advanced degrees in business administration or management as well as professional careers in any area of industry or entrepreneurship.
We are proud to be one of the few colleges in the North East corridor that offers a high quality, yet affordable undergraduate program in Management. As members of a university that places a premium on excellence in undergraduate teaching, the Management department faculty continually strives to ensure that students are armed with the requisite business management concepts and skills that would enable them to succeed academically and professionally.
Further information about the Management program at WCU can be obtained from the WCU Undergraduate Catalog as well as relevant web pages on our website. We also encourage you to call either (877) 315-2165 or (610) 436-3411 to make a reservation for one of our daily campus tours. These daily campus tours provide prospective students with general information about studying at West Chester University.
-Dr. Evan Leach, Chair of the Management Department