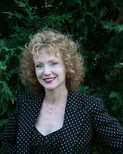 Lori Fuller
On behalf of the faculty and staff of the Accounting department at West Chester University (WCU), I would like to thank you for visiting our website. Through this homepage, you can navigate to other sections of our website to learn how we can positively impact your academic and professional careers.
We oversee the Bachelor of Science (BS) program in Accounting at WCU. The BS program in Accounting is one of the five business programs offered by the WCU's College of Business and Public Affairs. Click here to view the business program fact sheet. Apart from preparing students for diverse careers in business and industry, the accounting curriculum is also designed to enable students to successfully complete the CPA examination upon graduation.
Please take some time to discover how the Accounting program at West Chester University can help you achieve your career goals. If you are interested in any of our daily campus tours, please feel free to call 1-877-315-2165 or (610) 436-3411 to reserve a spot.
Best regards,
Lori R Fuller PhD, CPA

Chair, Accounting Department
(610) 436-3460
lfuller@wcupa.edu