Parents Information - January/February/March 2017
For Parent of Current Resident Students
Housing for 2017-2018
Any questions regarding this information should be directed to the Office of Residence Life and Housing Services at housing@wcupa.edu

or 610-436-3306. Questions regarding Allegheny Hall, Brandywine Hall, Commonwealth Hall, University Hall, East Village Apartments or Village Apartments can be directed to the University Student Housing staff at

leasing@ushcommunities.org

.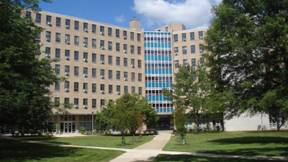 For Parents of Incoming Resident Students for Fall 2017
Students who have been admitted as resident students have the opportunity to choose traditional residence halls, managed by the Office of Residence Life and Housing at West Chester University, or the affiliated suite-style halls, managed by University Student Housing, a subsidiary of the West Chester University Foundation. Students who have paid their $200 admissions deposit will be sent an e-mail with links (starting in mid-February) to the on-line housing application materials. An additional $200 deposit/fee will be required. Housing assignments will be made based on availability. Availability in the Traditional Halls is limited for the 2017-2018 academic year, and may be filled prior to May 1, 2017.
Both traditional and affiliated housing have roommate matching programs, and more information will be provided to the student as part of or shortly after their application materials are complete. Students are discouraged from using any roommate matching service on the internet that requires a fee.
If students will be seeing their family physician, they should discuss with him or her the meningococcal vaccination. As of August 2002, Pennsylvania enacted legislation requiring all college students living in campus housing in Pennsylvania to have a meningococcal vaccination. More information is available at: http://www.cdc.gov/meningitis/index.html
For All Parents
Just a Reminder…
Encourage your student to register for the Campus E2 Emergency Alert system. Once they have created their E2 account, they can add a second phone number, such as a parent's mobile phone.