Parents Information - October/November 2017
Housing for Spring 2018
New transfer and first-year students will be sent information to their WCU e-mail account shortly after their $200.00 Admission housing depostot has been paid.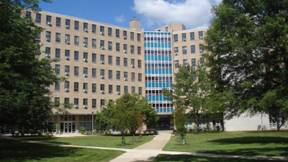 Housing for 2018-2019
Current students wishing to remain in on-campus housing for the next academic year have a variety of options available. In early November, students living in University Student Housing (USH) communities are given the opportunity to renew a space within those communities. Also starting in November, the College Arms assignment process begins for priority consideration and continues until all spaces are filled. all other housing assignment processes occur in the very beginning of the Spring semester. Students wll be sent information via e-mail to their WCU e-mail accounts with information and deadlines regarding USH community applications, South Campus Apartment applications, and the Room Selection process for North Campus traditional housing. It is imperative that students follow all instructions carefully, as housing will be limited for returning students in 2018-2019.
New first-year and transfer students will receive housing information in their admission packets. Students should read this information carefully. New Student programs will send students their WCU e-mail address on a rolling basis. Starting in February, 2018, housing information will be sent via e-mail.


Important Upcoming dates
Thanksgiving Break
The following information is provided to students concerning Thanksgiving Vacation. any questions regarding this information should be directed to their Resident Director/Graduate Hall Director.
All residence halls will close on Wednesday, November 22nd, at 10:00 am, and will reopen on Sunday, November 26th, at 2:00 pm.
Vacation accommodations are available for students with specific needs. Please contact the Office of Residence Life and Housing Services in 202 Lawrence Center, or at 610-436-3307, for additional onformation.
Student will receive an e-mail with more detailed information.
Just a Reminder…
Encourage your student to register for the Campus E2 Emergency Alert system. Once they have created their E2 account, they can add a second phone number, such as a parent's mobile phone.