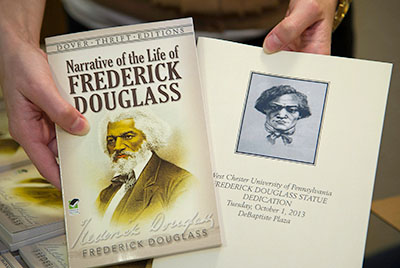 WELLS FARGO CASD ACADEMY
A One Book Project can become a common intellectual experience for WCU if that book unites the campus across colleges and disciplines, generating discussion of issues important to WCU values as articulated in the Strategic Planand the General Education Outcomes.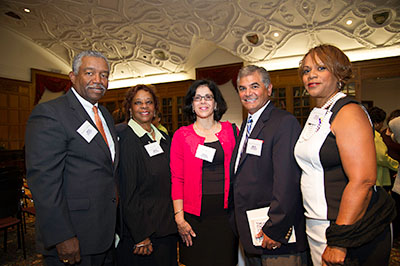 SUMMER SCHOLARS PROGRAM
In keeping with the spirit of Douglass' life of public service, the Frederick Douglass Teaching Scholars Summer Program is designed to provide graduate students teaching experiences and potential employment opportunities within university settings that are strongly committed to cultural diversity.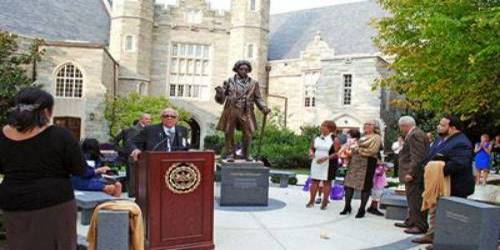 LUNCH (EN)COUNTERS SERIES
Lunch (En)Counters takes its name from the famed lunch-counter protests of Civil Rights era. These events aim to provide campus forums for discussing topical issues related to race and civil rights.
Read more
---
UPCOMING EVENTS
Sojourner Truth: Ain't I a Woman?

Speaker: Dr. Daisey Century

Date: Wednesday, September 18, 2019

Time: 3pm to 4pm

Venue: Sykes 10A
Frederick Douglass Institute Lunch (En)Counters: The 19th Amendment and Voting Rights in the 21st Century.
Date: Tuesday, October 8 , 2019
Time: 12:30 to 2 pm
Venue: Sykes Theater
Bus Trip to Washington DC
Date: Saturday, October 26, 2019
Time: 6:30 AM to 6:30 pm
Fee: $10 per student
Anti-Suffragists and their Visual Campaign

Speaker: Dr. Allison Lange

Date: Wednesday, November 20th, 2019.

Time: 3pm to 4pm

Venue: Sykes 10A
Back to top of page.