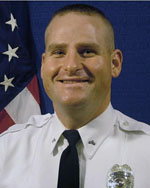 Vance Row (1999)
"I began working for the Ocean City Police as my internship while at West Chester University and that has become my career. WCU prepared me for a career in law enforcement by having Criminal Justice Practitioners that could offer real world practical examples that helped emphasize their teaching points." - Corporal Vance Row, Ocean City Police Department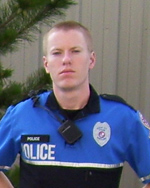 Nathan Kutz (2010)
"West Chester University's Criminal Justice Department gave me the skills and confidence I needed in order to perform as a Police Officer. The courses, practicum, professors and staff were each an integral part of the preparation I needed to help me gain full time employment in the criminal justice field." - Officer Nathan P. Kutz, Badge #8306, Ocean City Police Department, Maryland
---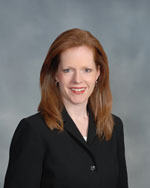 Jennifer R. Sletvold, Esq. (1994)
Attorney Jennifer R. Sletvold graduated summa cum laude from West Chester University with a degree in Criminal Justice in 1994. She then went on to the Dickinson School of Law and graduated cum laude in 1997. She served for two years as a law clear to now Chief Justice Ronald D. Castille of the Supreme Court of Pennsylvania. She has since been in private practice representing businesses, employers and individuals with a wide variety of legal matters in state and federal court. She is also an adjunct professor at Northampton Community College, teaching Contracts Law, Business Law I and II, and Law for Emergency Services. She lives in Bethlehem Township with her husband, United States Army veteran and attorney Robert E. Sletvold and their two young sons. She is currently running for Judge of the Northampton County Court of Common Pleas. In reference to her undergraduate education, Jennifer Sletvold states, "my experiences as a criminal justice major at WCU gave me the tools I needed to become a lawyer and college professor. I was well prepared academically and practically thanks to the excellence of the criminal justice department."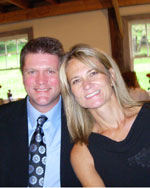 Robert and Stephanie Roth (2010)
Robert and Stephanie were dating when they enrolled into West Chester University's Criminal Justice Graduate Program. Robert was in his second year as a deputy sheriff and Stephanie was in her second year as a probation and parole officer. They initially chose West Chester's program because it offered the necessary flexibility for their busy schedules. West Chester University provided a variety of evening course available each semester. Along with the convenience of scheduling, West Chester University provided a highly qualified, highly experienced, and highly varied faculty to teach the courses. The Graduate Program in Criminal Justice wasn't simply about teaching an advanced curriculum in criminal justice. It was about preparing criminal justice professionals. It was about improving the research, writing, and communication skills of the students. It was about developing a professional network of experts and forming life-long relationships. Stephanie and Robert both have based their own teaching philosophies on the foundations provided by the faculty and administration of West Chester University's Graduate Program in Criminal Justice.
Following a ten year career in law enforcement, Robert turned to the academic field. Robert is currently an instructor of college-level classes where eligible high school students earn credit toward an associate's degree in Criminal Justice. He is also an online criminal justice adjunct instructor for both Liberty University and Strayer University and is a doctoral candidate in Educational Leadership through Liberty University.
Stephanie Roth currently teaches as an adjunct faculty member with Bryant and Stratton College in Virginia. She entered education and began teaching after 12 years working as a probation and parole officer as a member of the Intensive Supervision Unit. Stephanie specializes in adult and juvenile supervision, but also teaches courses in criminal law.
Robert and Stephanie have been married for 14 years. Together they are raising four children. They currently reside in Chesterfield, Virginia where they are active members of their community and their church.