Political Science Careers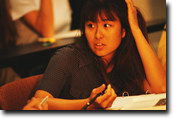 The discipline of political science provides students with an excellent foundation for a broad and exciting range of jobs or career paths. The ability to adapt to the conditions of and meet the expectations of a given job makes political science majors a valuable asset for employers. This is particularly important in an age when college graduates are projected to experience at least six job changes in their working lifetimes.
A major or minor in political science grounds students in the kinds of abilities that prospective employers seek in potential employees. These include communication, analytical and reasoning, problem-solving, interpersonal, organizational, and computing skills.
A great source of career information and future potential earnings for Political Science Majors can be found at the American Political Science Association's career link: http://www.apsanet.org/content_6457.cfm
Below are some categories of careers for which graduates of the political science program are well-suited.
ADVOCACY: This refers to entities that seek to promote particular viewpoints and affect certain public policy outcomes. Examples include interest groups, membership associations, lobbyists and public relations firms. These organizations operate in both the nation's capitol as well as the various state capitols.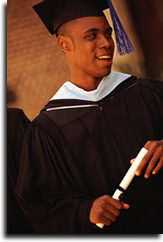 BUSINESS: This concerns, first, work with companies engaged in international business as well as with the governmental affairs departments of domestically-focused companies. Secondly, and just as importantly, it includes virtually every type of private-sector company and almost every aspect of their operations (regardless of whether or not it is directly related to political science). It is a myth that companies hire only business majors. Most private businesses will consider political science majors to fill openings if those prospective employees demonstrate the skills needed to succeed on the job.
GOVERNMENT SERVICE: Here, one route is with the federal government, with either one of the official branches (Executive, Legislative, or Judicial) or a government department or agency. Work is available either in Washington D.C. or outside the capitol (both domestically and abroad). In fact, most federal government employees actually work outside of Washington D.C. Another route is with a state or local government. Again, this could be with either the official decisionmakers or a government department or agency. In recent years the growth of employment at the state and local levels has outpaced that of the federal level. Even "small" local governments employ some staff in this day and age.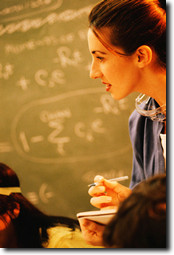 JOURNALISM: Opportunities can be found in both the traditional print and broadcast mediums; these include both reporting and support roles. The Internet continues to impact the way news is distributed, and this certainly creates additional avenues into the news business. The industry particularly seeks individuals who understand the context in which events are unfolding, within the political system specifically as well as the larger American society.
LAW: There are many types of legal assistant and paralegal jobs for which a bachelor's degree is the minimum educational qualification. Indeed, these represent a rapidly growing segment of law-related careers.
MILITARY: Political science majors are eligible for admission into the armed services. The options range from entrance as a private to commissioning as an officer. As a college graduate, one is eligible to attend Officer Candidate School (OCS) and enter the military directly as an officer (no ROTC or other training required). Indeed, after several years of downsizing, the military has stepped up recruitment efforts in the past few years. Additionally, many civilian status jobs are available with the military.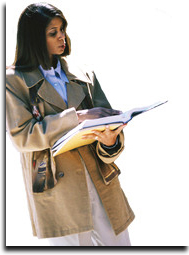 POLITICAL: These pursuits include polling and survey work. This is done as either a staff member for various individuals and organizations or while under the employ of a firm specializing in this kind of work. Besides traditional political topics, this kind of work offers opportunities to focus on any number of nonpolitical matters. Another area is campaign management, whether it be working directly for an individual candidate or for a campaign management firm. Campaign management covers not only the election of individuals to office but also projects involving referenda and initiatives as well as political parties. This area also includes working directly for a political party to help it meet its mission. Both major parties have a headquarters in Washington D.C. and in most state capitols. Additionally, a party headquarters can be found in certain localities.
TEACHING: This could be at the elementary, middle school or high school level. Public school teaching usually requires state certification. For many private schools, the bachelor's degree alone is a sufficient qualification. Additionally, there are programs that pay down student loans if an individual agrees to teach in certain areas of the country.
Please be advised that this list is intended only to begin to orient students to career opportunities with a political science degree. There are literally hundreds of specific types of jobs within the above categories. To explore any of these opportunities in further detail (or ones not listed here) please consult the political science faculty as well as the career resources the department has available.
For more about a specific career, visit the Occupational Outlook Handbook (OOH) at http://www.bls.gov/oco/