Your Transfer FAQs Answered!
November 4, 2020
Are you thinking about transferring to WCU? Maybe you've already applied and are wondering what materials you need to submit. The Office of Admissions' Senior Associate Director of Transfer Admissions Catherine Oberholtzer is here to answer all of your transfer-specific questions.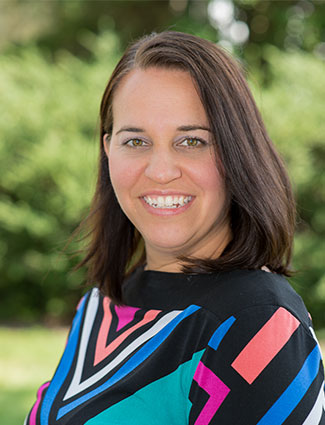 "We love working with transfer students at WCU," says Catherine. "Forty percent of our students transferred to WCU, and they are an important part of our campus. Whether you are transferring from a community college or another university, you will find a welcoming campus community at West Chester."
A: You can apply here using either the Common Application or WCU application. We don't have a preference for which application you use!
A: Yes, we accept transfer students for both the Spring (late January start) and Fall (late August start) semesters.
A: If you have completed fewer than 24 college credits, you will need to submit your official high school transcript and SAT or ACT scores. If you graduated from high school two or more years ago, test scores are not required.
A: Yes, official transcripts from all institutions attended are required even if the transfer credits are listed on your current transcript.
A: Transfer credits are evaluated by the Registrar's Office. WCU's transfer credit database is a helpful tool. You can find information on the academic passport (with Pennsylvania community colleges) on our Registrar's website.
A: Absolutely! Many transfer students choose to live on South Campus, but some housing on North Campus is available for transfers, too. Learn more about housing here.

"I hope that you were able to learn more about the transfer application process with our FAQs," says Catherine. "If you have a question that wasn't answered here, please email us at ugtransfer@wcupa.edu. Our transfer admission counselors are happy to help you through the application process. We look forward to receiving and reviewing your application and ultimately welcoming you as a Golden Ram!"
RAMS UP!
---
Is there something you would like to learn about that you think should be featured? Send us an email with your ideas. You can also share our blog by using the share to Facebook, Twitter, and email buttons on the left hand side of this page.
Back to top of page.