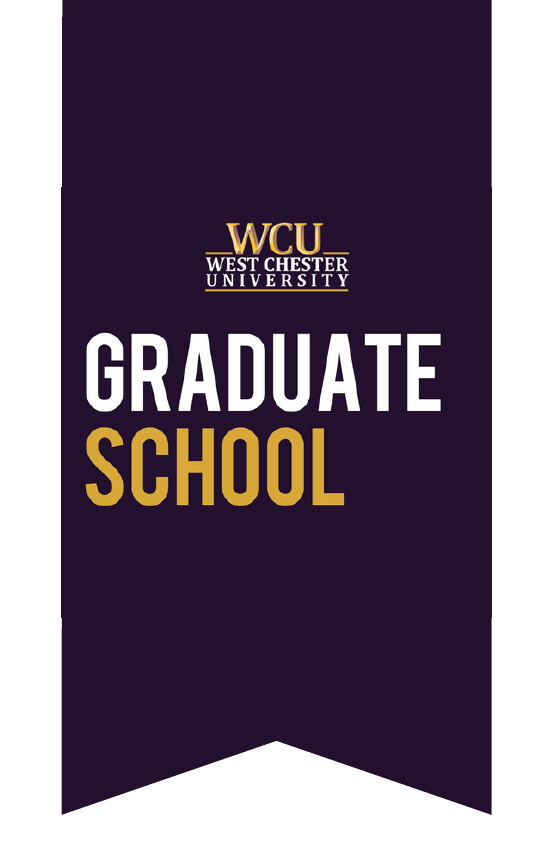 THE RAM REPORT
West Chester University Graduate School Newsletter, November 2021
By Jessica Burns, Daniel Eppley, & Anna Gripp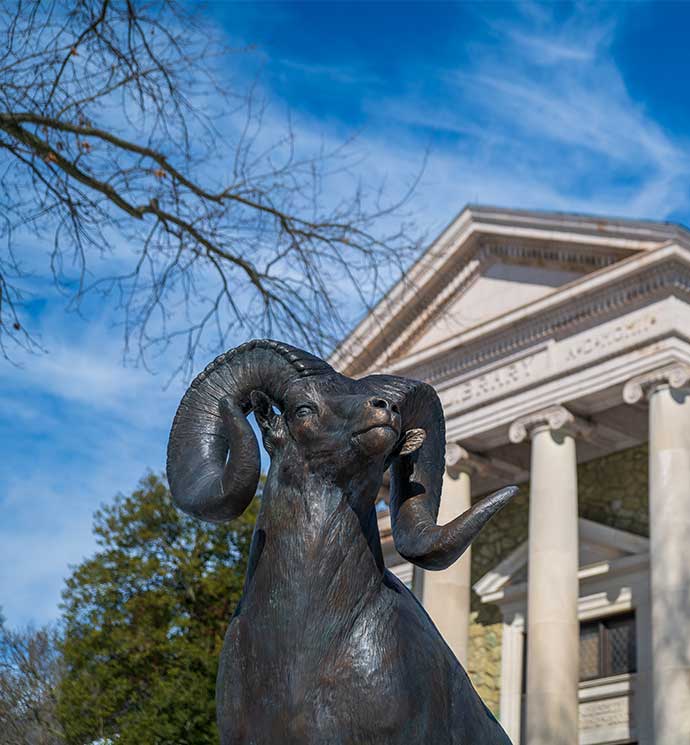 WHAT'S INSIDE
Upcoming Events at the WCU Graduate School
Faculty Interview with Dr. Eleanor F. Shevlin
Alumni Spotlight Interview with Kristin Hartner
ABOUT THE WEST CHESTER UNIVERSITY GRADUATE SCHOOL
With over 80 programs and a wide variety of assistantships available, the WCU Graduate School has something for everyone. Assistantship opportunities allow students to gain valuable work and research experience while also earning a tuition waiver and stipend.
Undergraduate students can concurrently earn a Bachelor's and Master's degree in an accelerated program, saving both time and money. Additionally, graduate certificate programs help foster students' future professional and academic success.
Find your element at the WCU Graduate School!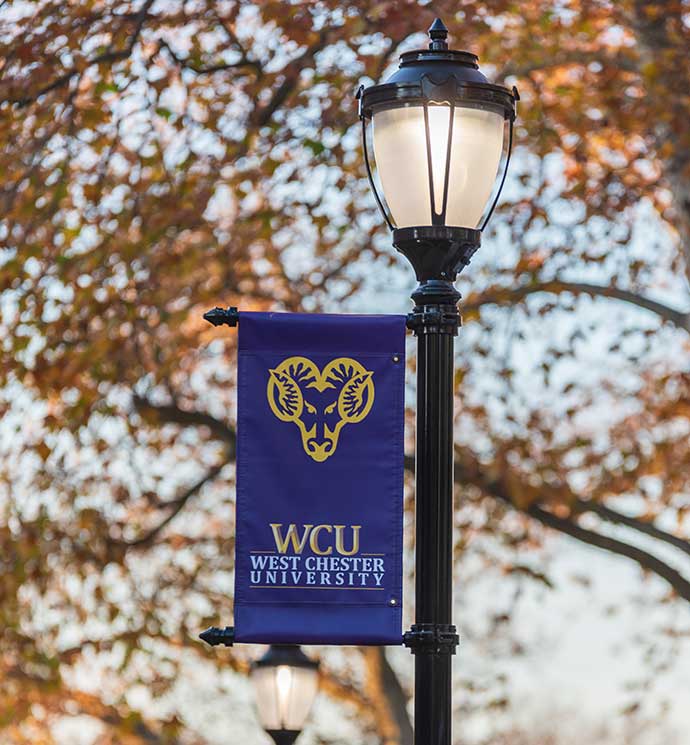 UPCOMING EVENTS AT THE GRADUATE SCHOOL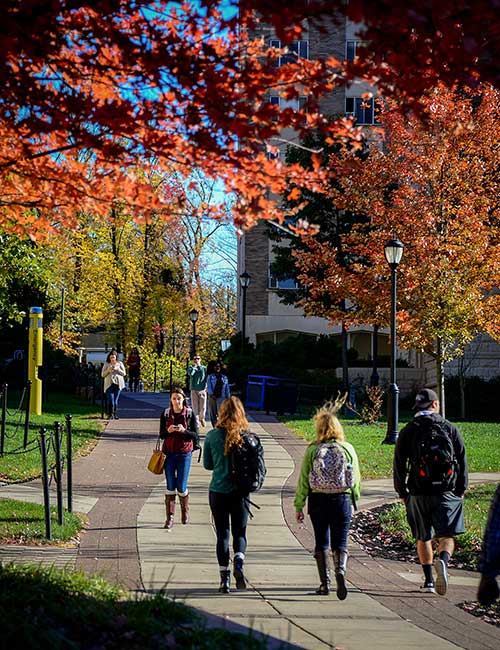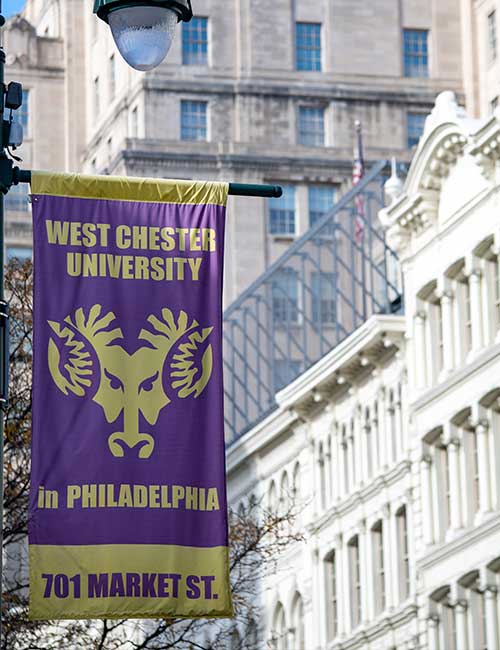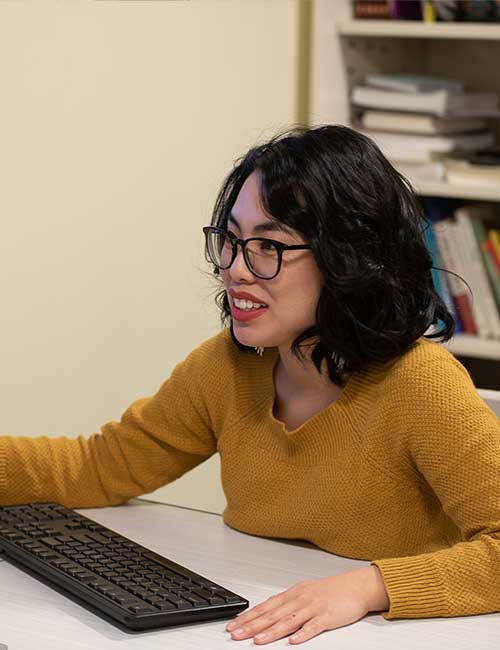 11/16 OPEN HOUSE (in-person, on campus)
The WCU Graduate School is hosting an Open House on Tuesday, November 16th from 5:30 pm to 7:00 pm in the Ballroom at Sykes Student Union. Learn more about majors, accelerated programs, financial aid, and assistantships. This is also a fantastic opportunity to meet with graduate coordinators, faculty, and students from your program of interest! Students will receive a $50 application fee waiver for attending. We look forward to meeting you! Register at www.wcupa.edu/path
Virtual Information Sessions:
11/22 PsyD in Clinical Psychology Info Session, 11am ET
Join Dr. Stevie Grassetti, Clinical Psychologist, faculty member, and interim Director of Clinical Training for the PsyD in Clinical Psychology, for an information session via zoom. Learn more about West Chester University's Graduate School, the program, and how to apply. We will also answer questions throughout the session!
11/23 Graduate Application Assistance Session, 12pm ET
This virtual session will provide information regarding our application process, particularly for those who have not yet submitted or completed their 2022 application. We will walk through the online application and confirm how to send materials needed to complete your file.
12/1 MBA & MSHRM Information Session, 12pm ET
Join us for an interactive virtual session that will help you determine which West Chester University's Graduate School of Business degree is the best next step for your academic or professional career. We will break down these degree options, talk through the differences in curricula and discuss how each degree can help you achieve your specific career goals. There will be a short presentation followed by a Q&A!
To register for an event and view the full calendar, please visit www.wcupa.edu/path
Receive a $50 application fee waiver for attending our open house or a virtual information session. *Please note, programs that use a centralized application system will not be able to use the waiver.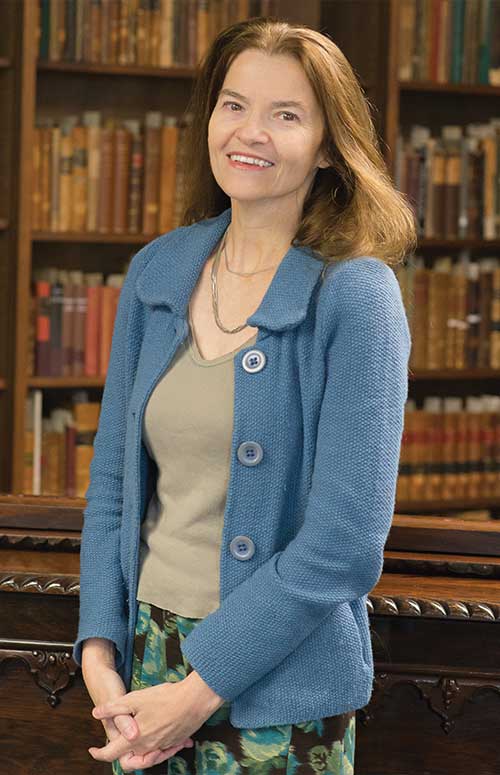 Every student has the potential to achieve greatness and excel in their chosen field, and studying at West Chester University certainly lays a solid foundation! But the faculty at the Graduate School goes further. They foster learning environments and build curricular that encourage students to develop both themselves academically and individually, becoming the best they can be. Student success starts with experience and opportunity, and perhaps no one is more passionate about those beginnings than Dr. Shevlin. As a professor of English at the Graduate School, she demonstrates her dedication to students by assisting and supporting their pursuits for internships, assistantships, and professional experience. She believes in the integral role humanities play in developing critical and creative thinkers, emphasizing the power of a humanities background.
The MA program in English at WCU encourages students to consider the three tracks available. There is no pressure to choose one right away, which gives students a semester or two to decide on what to sink their teeth into. The three tracks include Creative Writing, Literature, and the Teaching and Criticism track. All three tracks prepare students for careers in various fields. Contrary to the preconceived notion that all graduates with English majors become teachers, Dr. Shevlin makes it clear that WCU Graduate students pursue various amazing professions outside of teaching. This month, Dr. Shevlin will be running programs such as "What Can You Do with an English degree?" and "English Stories of Success" to help students explore various career paths and goals. Through these programs, students will gain inspiration and drive from previous graduates' accomplishments and experiences.
The program gives students many chances to shine outside of just academic classwork. Dr. Shevlin notes that there are several extracurricular activities in the English Department. This includes a program called WCU Word Works that pays students to help faculty with their own writing work. This program does not only benefit the professors who receive assistance, but it also allows students to gain experience in editing and professional writing. There are numerous writing workshops as well as linguistic conferences students can attend to improve their craft. These programs encourage students to publish their own work, including theses.
Dr. Shevlin is very hands-on with career work. Her main priority is preparing students to be the best they can be, whether that means helping them find internships or helping them gain experience in their desired work field. Her very impressive background in publishing and working at a political marketing firm, as well as her numerous grants, give her students inspiration by helping them understand the importance of education in achieving their accomplishments. Dr. Shevlin urges students of all backgrounds to speak to her if they have any interest in WCU's English MA program. You can reach her through email at eshevlin@wcupa.edu. The program offers plenty of individual attention and mentoring as well as degree personalization depending on your background.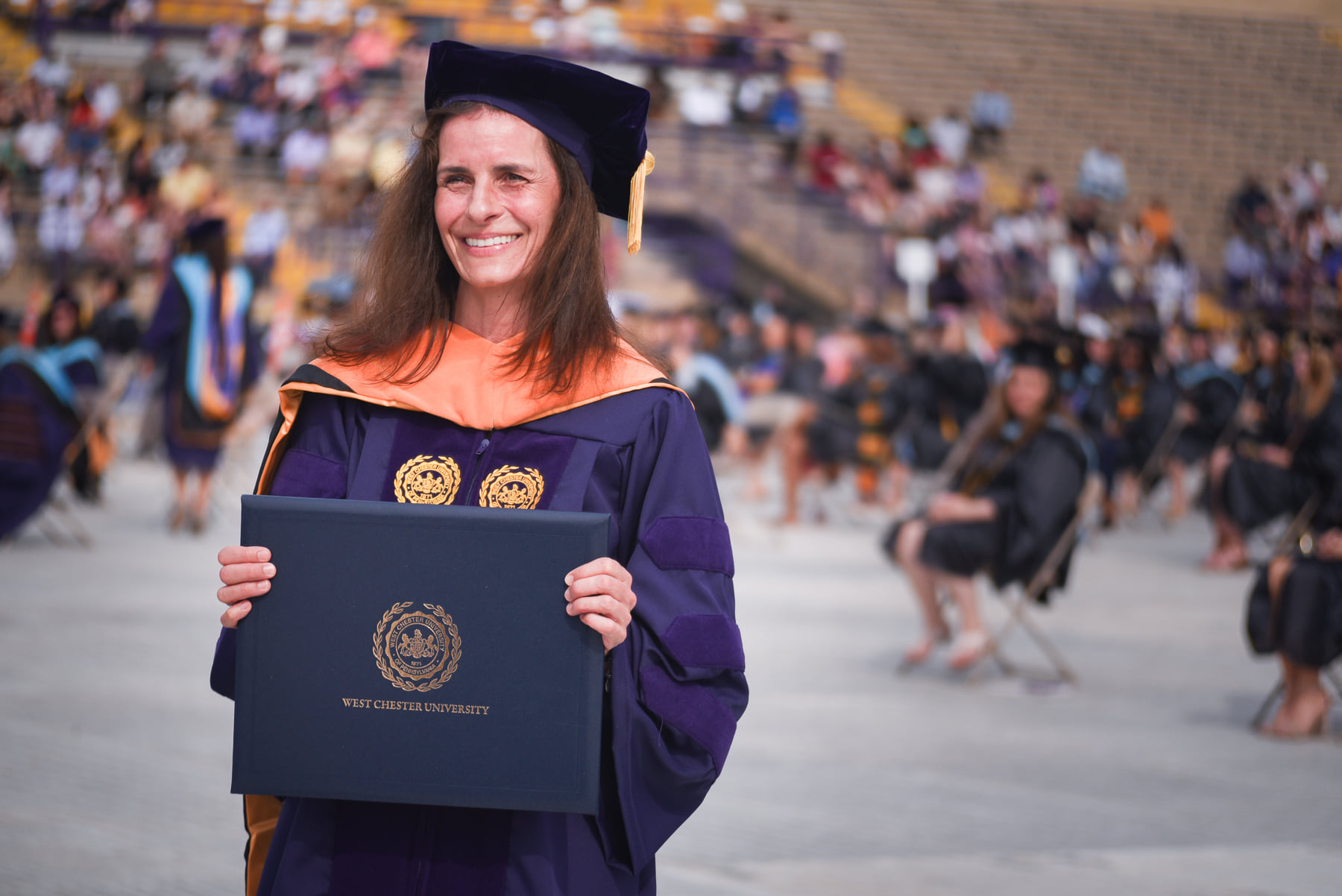 Kristin Hartner is busy. But fortunately, she likes it that way!
Hartner graduated from West Chester University with a DNP—Doctor of Nursing Practice— in May 2021. She currently works as a school nurse for Springton Lake Middle School in Media, Pennsylvania. On weekends, she does bedside nursing in local hospitals' pediatric units. The Doctor of Nursing Practice program at West Chester helped propel her career and salary as a school nurse.
This post-master's DNP program is a 35 credit online program approved as the first doctoral program at West Chester University.
"A Ph.D. is research-based and a DNP is clinical-based so you take research and put it into practice," Hartner explains on why she chose to pursue a DNP. She enjoyed the way classes in her DNP program were structured. Students take one 8 week, 3 credit class at a time which allows them to give their full undivided focus to each class. The entire program takes three years to complete.
West Chester University's DNP program is offered virtually and asynchronously, which increases flexibility and gives students the opportunity to concurrently work full-time while taking classes. This allows more accessibility in who can pursue a DNP.
"I could have never, ever done the program if it wasn't virtual and asynchronous," Hartner reflects.
After graduating this past May, Hartner continues to work as a school nurse during the week. Although middle school in particular can be a tumultuous time for many children, having a supportive, compassionate, and well-educated school nurse like Hartner can make a huge difference in the wellbeing of students.
"I love that age group. I like taking care of sick kids, and I like teaching kids how to take care of themselves," Hartner says about her work at Springton Lake Middle School.
It's fortunate that Hartner loves working with children so much, because her weekend job involves pediatric bedside nursing. Her favorite part about bedside nursing is the direct and quick impact she can make on the well-being and health of the sick children she cares for. She says it's motivating to know that "you can do something to help them get better." It's also rewarding to see children leave the unit as they recover, thanks to the attentive care of nurses like Hartner.
It's evident that Hartner's experience and education at West Chester University has allowed her to comprehensively care for countless children at both Springton Lake and local hospitals. Her hard work, passion, and dedication to her patients have changed so many lives for the better.
As for what's in store for the future, Hartner says that she would eventually like to teach nursing classes at a Pennsylvania state school. It seems appropriate for her to continue the cycle of educating a new generation of nurses to have the same level of knowledge and commitment she possesses. At the very least, Hartner's future students are guaranteed to be in competent and caring hands.
Back to top of page.