January 2021 Orientation
Hello, New Rams!
Welcome to West Chester for the Spring 2022 semester! To help you get acclimated and ready for your first semester as a Golden Ram, we're offering you two virtual options or one on-campus option for completing your new student orientation:
January 14, 2022 - Virtual Orientation (10 AM - 1 PM)
January 21, 2022 - On-campus Orientation (12:30-4:15 PM)
February 4, 2022 - Virtual Orientation (10 AM - 1 PM)
You choose which option and date works best for you!
Registration is still open for the February 4th virtual program, so click the button below to register. If you have any questions, please email orientation@wcupa.edu or call (610) 436-3305.
February 4 Virtual Orientation Registration
ANNOUNCEMENTS & REMINDERS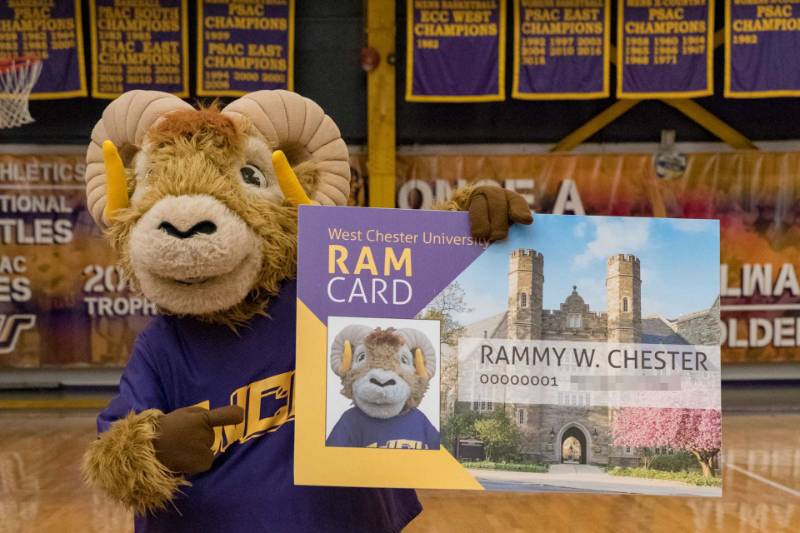 Are you using your WCU email? If you aren't, set up your password and start checking it daily!
Click Rammy for info about how to get your WCU ID!
General Orientation FAQs
Yes. At WCU, we strongly believe--and our research shows--that orientation is an important first step in helping new Golden Rams make a successful transition to WCU, so all new Rams are required to complete an orientation.
Yes. All new students are charged a one-time new student fee on their first WCU semester bill. This fee covers all costs associated with orientation and new student programming as well as the cost of your first WCU ID.
Note: All new students are required to pay the new student fee regardless of their level of participation in orientation and/or new student programming.
New students must upload a photo in order to have their ID printed. You can find more information, including photo specifications, on the
Ram Card office's website
.
New Rams who are starting in the Spring 2022 semester should contact their academic department to schedule an advising appointment. Students entering undeclared should contact the office of Exploratory Studies.
Virtual Orientation FAQs
Virtual orientation will take place from 10:00 AM to 1:00 PM on Friday, January 14, 2022 and Friday, February 4, 2022.
Once you register, you'll receive the Zoom link for the virtual orientation in your confirmation email. You'll also receive reminders one week and one day before the orientation that will also have the link.
NOTE: Since you register for orientation through your Admissions portal, the confirmation and reminder emails will be sent to your home email address, so be sure to check it for them.
Yes! Please include your guest information on your registration form so they will receive the link.
NOTE: Students and their guests will be placed in separate breakout rooms for the last session at virtual orientation, so you may wish to have a separate device available for viewing.
January 14 Virtual Orientation Resources
Back to top of page.