Apply for Graduation
A student is eligible to apply for graduation once 90 credits are completed. Applying for graduation at 90 credits allows enough time for the Registrar's Office to review the General Education Requirements to ensure the student is on track for graduation.
Tile navigation: Graduation > Apply for Graduation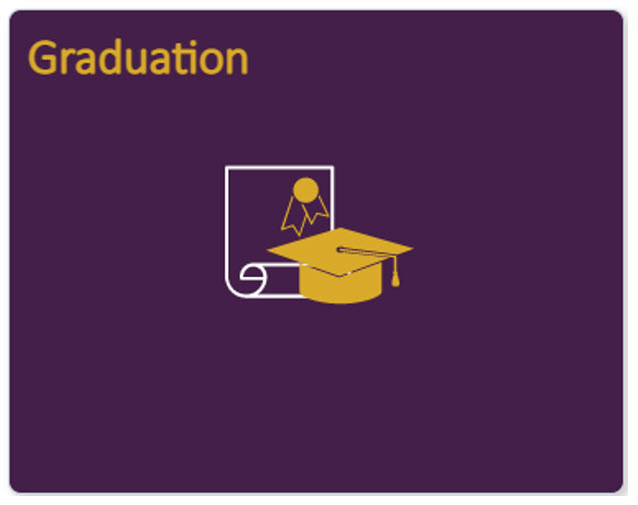 Click the Apply for Graduation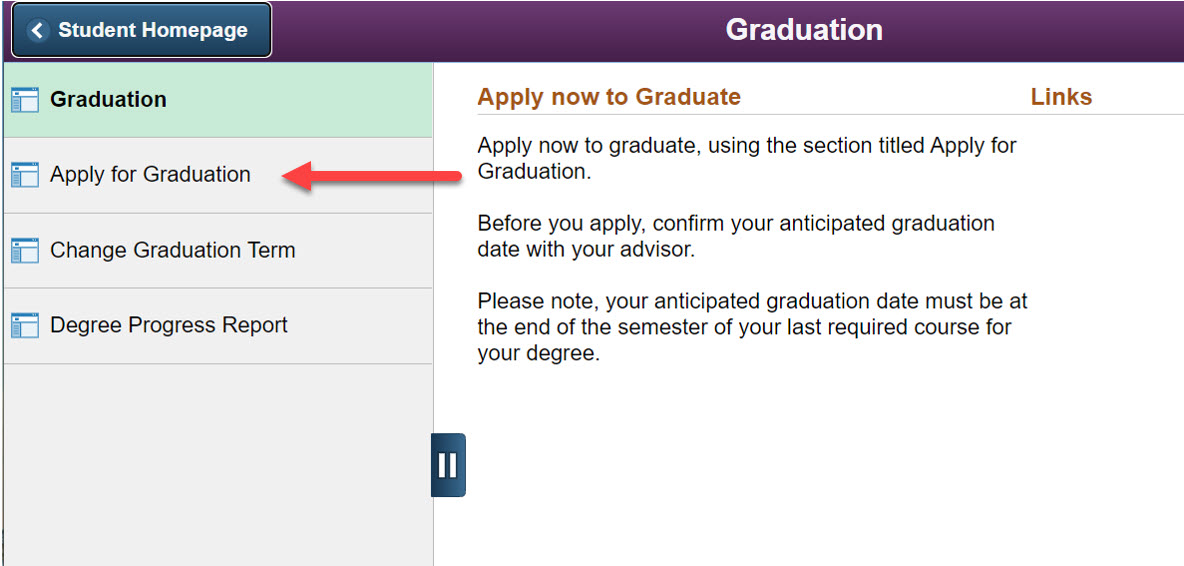 The Submit an Application for Graduation page will appear. Click on Apply for Graduation.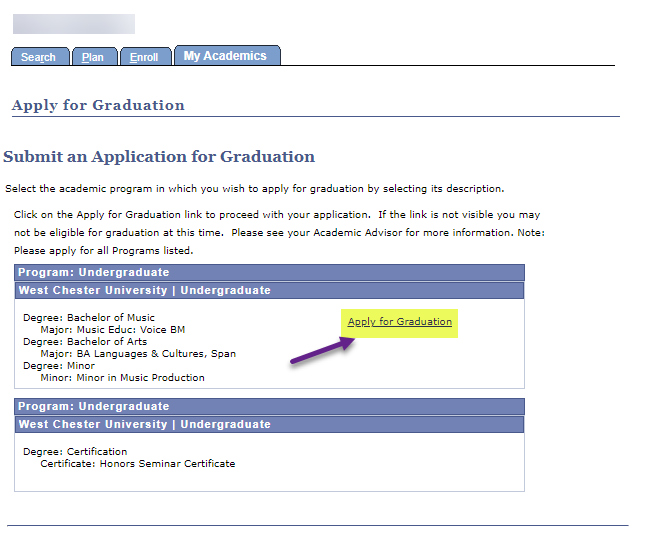 The Select Graduation Term page will appear. From the Expected Graduation Term box, select the graduation term you are applying and then click Continue.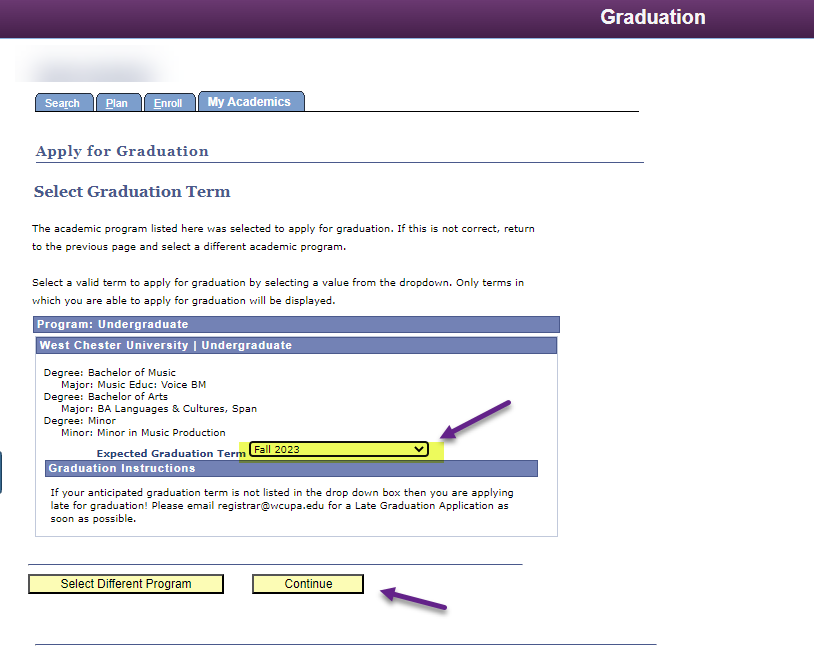 The Acknowledgement and Email screen will appear. You will need to check the box that you have read the minimum credit reminder and enter an email address other than your WCU email address, check the box if you do not want to share your non-WCU email address with The WCU Foundation and The WCU Alumni Association, then click Continue.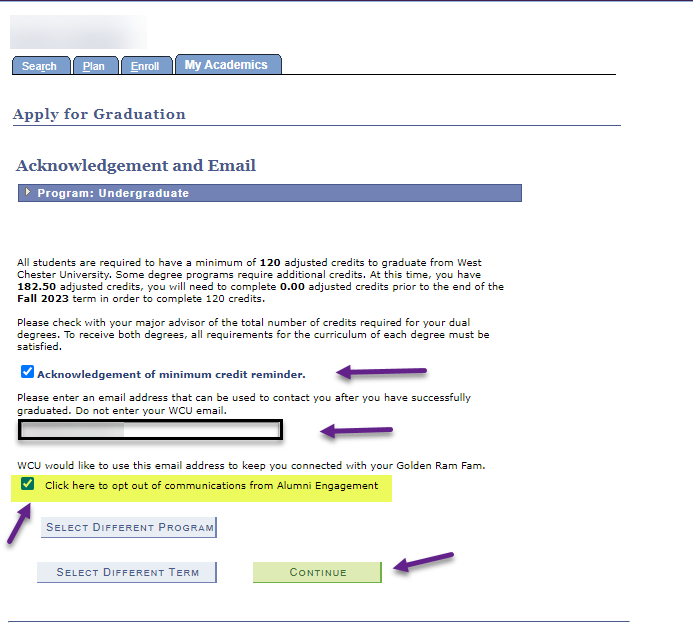 A Verify Graduation Data page will appear. Review the graduation data and if all is correct, click Submit Application.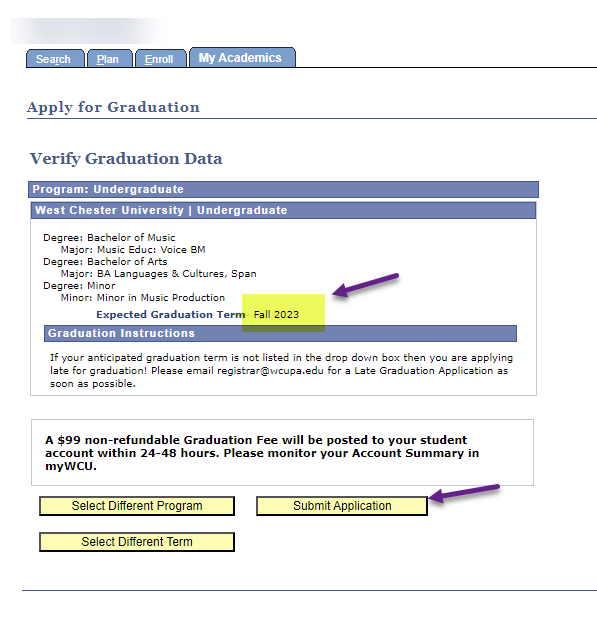 Lastly, a confirmation page will appear and you will also receive confirmation sent to your WCU email.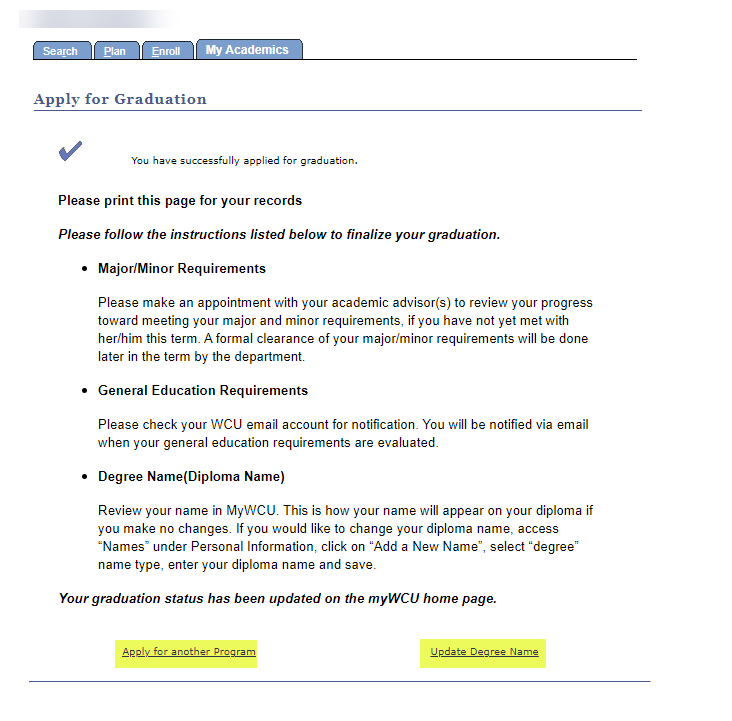 Content Manger: Registrar's Office
Back to top of page.