Add/Update Contact Details: Email Address and Phone Numbers
Students have access to update most of their contact information via myWCU. Use the Contact Details page to update your email address and phone numbers on record with the University.
Tile Navigation: Personal Info > Contact Details

Click on "Contact Details"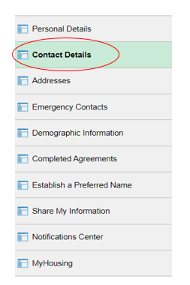 Update Email:

Students can edit their home or post-graduation email. Click on home or post-graduation email, make your edits, and click Save.

Update Phone Numbers

Click on the phone number that you wish to edit.

Enter your phone number and click Save.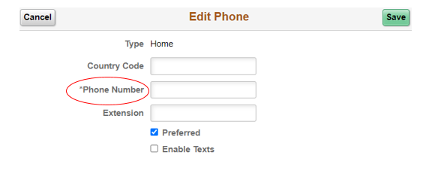 Content Manager: Registrar's Office
Back to top of page.