Educator Prep Programs Acknowledgement
Students new to the Educator Preparations Programs will be required to review and agree to a Student Acknowledgement Form within myWCU.
Students will receive an email to their WCU email account directing them to log into myWCU to review the Student Acknowledgement form.
Tile navigation: Log into myWCU, click the Alerts tile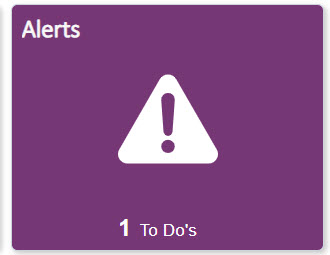 Within the To Do List, locate and click on the Student Acknowledgement form for Educator Preparation Programs.

Read through the agreement and click "Accept".

Questions or concerns about the agreement should be directed to the College of Education & Social Work.
Content Manager: Academic & Enterprise Systems
Back to top of page.