Update Social Security Number
Students who have not provided their social security number during the admissions process will have the opportunity to enter that information through their To Do List within myWCU.
Log into myWCU and click on the Alerts tile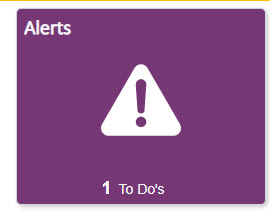 From the To Do List, locate and click on the task: Update Social Security Number

Review the information and indicate if you wish to provide your social security number.

Enter your social security number in the spaces provided, read the that statement, and click 'Submit'.
Clicking 'Submit' completes the task.

Back to top of page.