Student Survey
Currently enrolled students who have not yet scheduled for the upcoming full semester will be asked to complete a short survey upon logging in to myWCU. Our goal is to understand why students have not enrolled.
The survey will appear on the Student homepage upon login.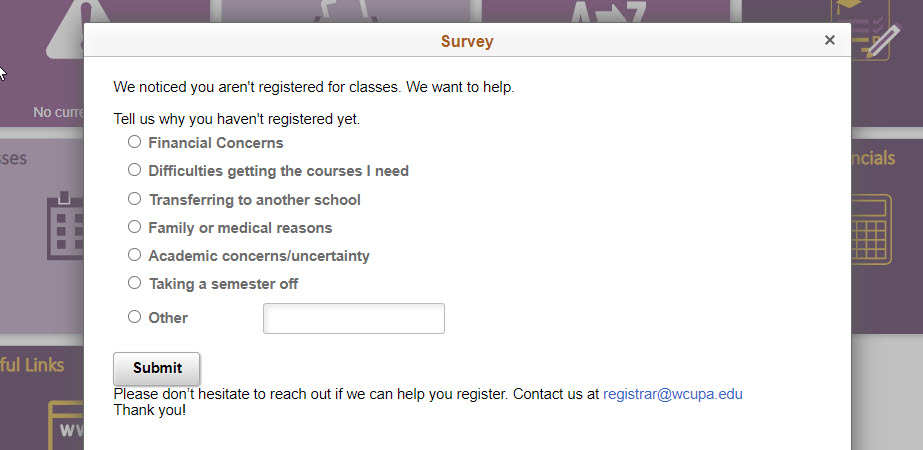 Select the response that best represents why you have not registered.
Click Submit.

Please note: The survey will continue to appear upon login/return to your homepage until you have recorded your response or scheduled classes for the term in question.

Content Manager: Academic Enterprise Systems
Back to top of page.