How to View Placement Scores
Students have the ability to access their WRITE survey and Mathematics Placement Assessment scores through their myWCU account. While WRITE survey scores can be seen immediately after the survey is completed, it may take up to 24 hours for students to be able to view their Mathematics Placement Assessment score.
Tile navigation: Academic Records > Placement Examination Results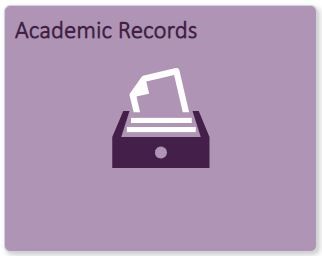 Your scores will be listed, along with the corresponding classes in which you placed.
Please be aware that some degrees require a specific mathematics course, so it is recommended that you run your Degree Progress Report and speak to your advisor prior to registering.
From this screen, you also have the capability to retake your Mathematics Placement Assessment by clicking on the Retake ALEKS Test link. The WRITE survey cannot be retaken.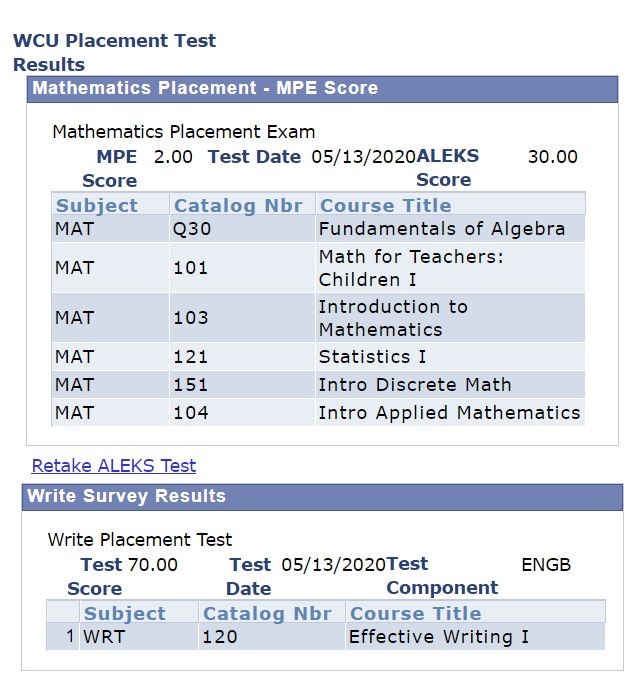 Content Manager: Registrar's Office
Back to top of page.