Calyx Castel '23
Major: BA: Languages & Cultures, Spanish with Teaching Ed Certification
Minor: Anthropology and Linguistics
Hometown: Ebensburg, PA
Why did you choose to attend WCU and/or your area of study at WCU?
I loved West Chester's reputation for not only Spanish, but for education as well.
What do you plan to do after graduation?
Spend at least a year living in Spain and, eventually, coming back to the United States and be a high school Spanish teacher.
What is a typical day like for you?
I get up, get an exercise in, go to my classes, meal prep, go to work, and then come home and do schoolwork.
What advice would you give to a prospective WCU student?
Join different organizations on campus! It's a fantastic way to meet students similar to you, and I promise it will enhance your college experience.
What makes our college stand out to you?
It's reputation, beauty, and the friendly atmosphere.
What is your favorite memory so far as a WCU student and/or in our college?
I have a lot of fond memories with the Catholic Newman Center affiliated with the University, and also a lot of memories with my friends participating in activities around campus such as Rams After Hours, exercise classes, etc.
What's the most interesting thing about you that we wouldn't learn from your resume alone?
I lived by myself in Puerto Rico for four months last semester speaking Spanish and learning about the culture.
Are you involved in any organizations on and off-campus? If so, please list them and why you decided to become involved with each organization.
Spanish Club because it is a fantastic way to grow in my knowledge of the Spanish language and cultural understanding of many Spanish-speaking countries.
I'm an active member at the West Chester Catholic Newman Center. I found a group of students my age who shared very similar beliefs and traits as myself. They also do a lot of good for our West Chester campus and the surrounding community. It's nice to know that you're doing good for others and making a difference.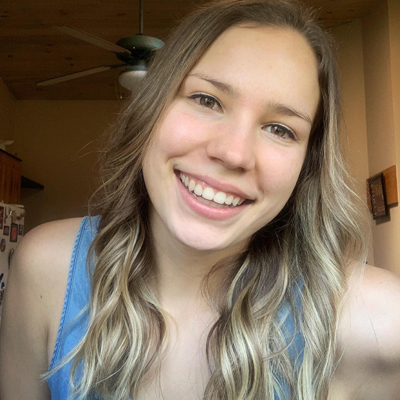 BE IN THE KNOW
Subscribe to receive special event invitations, alumni updates, and news about faculty and students!
Access additional student spotlights from the College of Arts and Humanities.
Back to top of page.