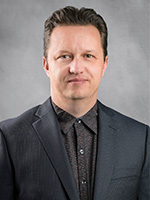 Dominik Wolff
Associate Professor of Languages
Ph.D., Michigan State University
M.A., Syracuse University
B.A., Gerhard Mercator University
Mitchell Hall 307

610-436-1071
Research Interests
Teacher Identity
Corrective Feedback
Instructed SLA
Teacher Preparation
ESL Teaching Methods
Qualitative and Mixed Methods Research
Recent Publications/Activities
Publications
Wolff, D. with De Costa, P. (2017). Expanding the language teacher identity landscape: An investigation of the emotions and strategies of a NNEST. The Modern Language Journal.
Wolff, D. with Loewen, S. (2016). Task-based interaction in F2F and CMC contexts. In M. Sato & S. Ballinger (Eds.), Peer interaction and second language learning: Pedagogical potential and research agenda. John Benjamins: Amsterdam.
Wolff, D. with Loewen, S., Lavolette, E., Spino, L., Papi, M., Schmidtke, J., and Sterling, S. (2013). Statistical Literacy among Applied Linguists and Second Language Acquisition Researchers.

TESOL Quarterly.

Wolff, D. (2012). Review of A.D. Houwer and A. Wilton (Eds.). English in Europe Today - Sociocultural and educational perspectives. Amsterdam / Philadelphia: John Benjamins. In:

Language Teaching Research,

2012 (16).
Read More…