Logan Santana '22
Major: BA: Theatre (Musical Theatre)
Minor: American Sign Language
Hometown: Egg Harbor Township, NJ
Why did you choose to attend WCU and/or your area of study at WCU?
The atmosphere of the theatre program when I shadowed the theatre program my senior year of high school.
What do you plan to do after graduation?
I plan on getting my American Sign Language License.
What is a typical day like for you?
I wake up, work out, and eat breakfast. I get ready for the day and look at my bullet journal to see what I need to get done for the day. I get some note taking done before my classes on Zoom where I typically have 2 - 3 classes a day. Throughout the day I complete school work and do some work as an ambassador for the College Arts and Humanities. I either write up a discussion post and/or respond to other people's posts. I take my dogs for a walk with my sister who is also a west chester student and I find time for self care.
What advice would you give to a prospective WCU student?
You are allowed to say no because freshman burnout is real. You should go out and find activities to do but you don't have to agree to everything offered to you.
What makes our college stand out to you?
Our theatre program is built to have our students be well rounded when they go out into the work field and it allows them to try anything and everything they want to do.
What is your favorite memory so far as a WCU student and/or in our college?
Finding out that I was chosen for the JP Adler Scholarship along with my friend Sarah Ford. I was nervous about it as a whole
What's the most interesting thing about you that we wouldn't learn from your resume alone?
I do put this on my resume when it is relevant, but I fenced for 4 years of my life. I thoroughly enjoyed fencing but I haven't fenced in years.
Are you involved in any organizations on and off-campus? If so, please list them and why you decided to become involved with each organization.
University Theatre - Since my freshman year I have been an active member. University Theatre helps you meet people who are interested in different parts of theatre but aren't necessarily theatre majors or minors.
Alpha Psi Omega National Theatre Honor Society - I was inducted during the fall of 2020. I was tapped to join and I was very excited to be accepted to this fraternity.
University Theatre Broadway Cares/ Equity AIDS Benefit Concert - I have been involved with the Benefit Concert since my freshman year. It is a great event with tons of amazing performances and it raises money for a great cause.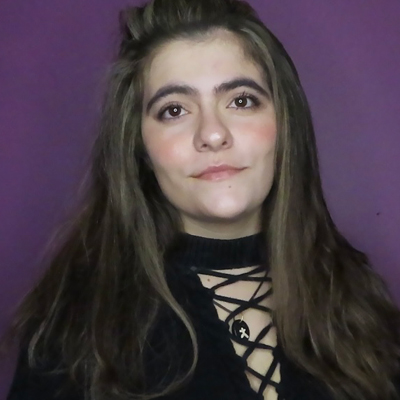 BE IN THE KNOW
Subscribe to receive special event invitations, alumni updates, and news about faculty and students!
Access additional student spotlights from the College of Arts and Humanities.
Back to top of page.