Michaela Gormish '21
Major: BA: Languages & Cultures, Spanish; BA: Anthropology
Minor: Latinx American Studies; Linguistics; Honors Seminar Certificate
Hometown: Spring City, PA
Why did you choose to attend WCU and/or your area of study at WCU?
I chose WCU because I have family who went to the university, it is close to home, and it offers a great community. I chose my areas of study out of a passion for language and learning about culture.
What do you plan to do after graduation?
I plan to go into App design.
What is a typical day like for you?
I start my day around 9:00 am with a meeting, class, or asynchronous work. I continue the work throughout the day with breaks for extracurricular activities.
What advice would you give to a prospective WCU student?
Balance between work and play is key to getting the most out of your time at WCU. It really is about finding the middle road between striving for your best in courses and enjoying all of the wonderful offerings at the university outside of academia.
What makes our college stand out to you?
The campus is beautiful, conveniently located near downtown, and it offers create on-campus activities and academic programs.
What is your favorite memory so far as a WCU student and/or in our college?
I loved visiting NYC my sophomore year to see The Rockets at Radio City and New York City at Christmas time.
What's the most interesting thing about you that we wouldn't learn from your resume alone?
I speak 3 languages.
Are you involved in any organizations on and off-campus? If so, please list them and why you decided to become involved with each organization.
Yes! I am a member of the Anthropology Club and CHAARG.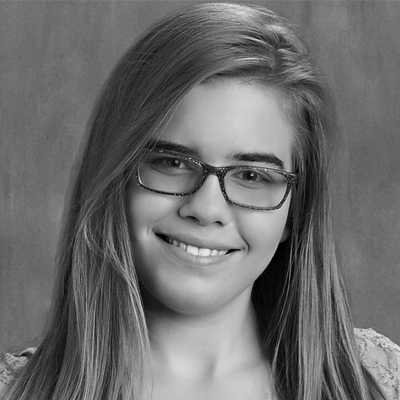 BE IN THE KNOW
Subscribe to receive special event invitations, alumni updates, and news about faculty and students!
Access additional student spotlights from the College of Arts and Humanities.
Back to top of page.