Miranda Vigder '21
Major: BA: History; BA Political Science
Hometown: Denver, CO
Why did you choose to attend WCU and/or your area of study at WCU?
I chose to get into politics because of the rampant racism and injustice I observed in the world around me. I want to make the world an equal place for everyone, and work towards mending the harsh divides in our nationwide community. I added my history major because I love history, and I wanted to learn the history of the issues I want to fix.
What do you plan to do after graduation?
I plan on attending law school, and I would like to work for the Southern Poverty Law Center or the ACLU.
What is a typical day like for you?
I wake up about an hour before my first class starts and do some yoga. After attending class for the day I usually take an hour off to let everything process and to just take a break. Then I'll study for the LSAT for about an hour, and start working on my assignments for the day and upcoming week. It is important that I include two things in everyday: working out and video games. During quarantine, I find it easy to get reeled into my work and never stop, so it is important to have leisure time.
What advice would you give to a prospective WCU student?
Build a relationship with your professors! WCU has some really amazing staff members across the board with incredible resumes, and taking advantage of all they have to offer will really elevate your experience and education. I gained so much valuable insight just going to office hours, and I wish I would have gone more.
What makes our college stand out to you?
The faculty! WCU boasts a really impressive staff. With professors from an incredibly diverse range of institutions, they all contribute to a truly holistic educational experience.
What is your favorite memory so far as a WCU student and/or in our college?
All of Dr. Hanley's classes, especially the French Revolution and Napoleon. He electrifies the information and makes learning the information so much fun. His classes have really helped me grow into my love for history and I wish I could retake them!
What's the most interesting thing about you that we wouldn't learn from your resume alone?
I can read and write ancient Egyptian hieroglyphics! I think ancient Egyptian art is brilliant and I wanted to be able to read tablets and sarcophagi when I went to exhibits at museums.
Are you involved in any organizations on and off-campus? If so, please list them and why you decided to become involved with each organization.
Habitat for Humanity – I have been the secretary for Habitat for Humanity for the last three years. I joined because I thought I could make a difference in the community through it, and being able to have a leadership position has allowed me to do so.
HerCampus – I am a senior editor for HerCampus, which is an online women's magazine. It allows me to combine my love of reading with my passion for women's equality, and has enabled me to connect with a lot of really talented women at WCU.
Fair Districts PA – I am also involved in Fair Districts PA, which is a nonpartisan organization that seeks to end partisan gerrymandering in PA. I am passionate about equal representation, and PA has been greatly afflicted by partisan gerrymandering. Working with this group has familiarized me with speaking to and reaching out to my representatives, which allows me to stand up for what I think is right and engage in politics.
I also volunteer at a COVID-19 vaccination clinic, where I help people register to get vaccinated and keep the flow of the clinic running smoothly. There are a lot of elder people in the community who struggle registering for vaccines and in such a time of crisis I think it's important to help out where we can. I also volunteer regularly for the American Red Cross in my area.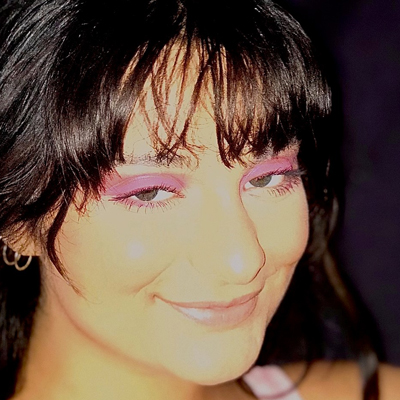 BE IN THE KNOW
Subscribe to receive special event invitations, alumni updates, and news about faculty and students!
Access additional student spotlights from the College of Arts and Humanities.
Back to top of page.