Molly Dale '21
Major: BA: Languages & Cultures, Spanish with Teaching Ed Certification
Minor: Communication Studies; Civic and Professional Leadership
Hometown: Collegeville, PA
Why did you choose to attend WCU and/or your area of study at WCU?
I chose WCU because it's a great school to study Education and it's close enough to home. I knew I wanted to study Spanish no matter where I went to college because I love it so much. I've always had a passion for learning the language since I was 14, and since then my passion and love for the language has only grown stronger!
What do you plan to do after graduation?
After graduation, I'd like to either teach English abroad, pursue a master's degree, or get a teaching job as a Spanish teacher here in PA. Maybe a combination of a couple of those?
What is a typical day like for you?
Nowadays, a typical day in the virtual world includes lots of time on my computer on Zoom calls for class, my internship, or meetings. I have a nice set up with a desk that faces a window to my backyard. This semester I'm working on my capstone project, taking a few classes, I'm a discussion leader for a CPL class, and I do my internship with Upper Merion Area Middle School on Tuesdays/Thursdays. I am busy every day and I've never worked harder than I have been this semester! Doing everything online has been very difficult but I'm looking forward to achieving normalcy eventually.
What advice would you give to a prospective WCU student?
I would tell a prospective WCU student to follow your heart and do what you love. For me, I had a good feeling about WCU and knew it was the right school for me. I also knew I was passionate about the Spanish language and Spanish-speaking cultures, so I decided to major in it. So I would say, study what interests you. Study whatever fires you up and makes you excited about learning. And study it in a place that feels like home.
What makes our college stand out to you?
The college of arts and humanities is full of creative and passionate faculty and students. Everyone I've come across in my experience in the college is unique, passionate, and ready to do their best. I think the arts and humanities professors are the most interesting, engaging, fun, and thought-provoking faculty in the university and I've thoroughly enjoyed my classes within the college. My professors and advisors have given me support that is unmatched and I appreciate the relationships I've been able to have with them.
While attending WCU, have you completed an internship and/or study abroad? If so, briefly describe those experiences.
I had a short study abroad experience of 2 week in South Africa with the Honors College in June 2019, which was the best experience of my life! (I even got to use my Spanish one time when I ran into some travelers at an airport... fun story!) The trip was for my HON 320 seminar: Global Issues. We studied all about South Africa and the Honors College's beneficiaries.
This Spring 2021 semester, I am currently working as a bilingual intern for Upper Merion Area Middle School. I work with English language learners in the classroom to help them develop their English proficiency. Most days, I work one-on-one with students helping them write essays, read books, work through story plots, and much more. For some students, I do live translating during their classes for them via the "interpreter" feature on Zoom, which has been great. These students with very limited English proficiency sometimes need to hear key concepts in their native language to truly grasp and understand the material, so I help with that. I also do translations for parents, such as written communications from the school or translations of IEPs or other important documents so that these important materials are available to Spanish-speaking parents and families. This is great work experience for me and I'm really enjoying my time here at the middle school, even though it's all virtual! In accordance with my internship, I am conducting my Honors Capstone project. I am going to be working with Upper Merion's food pantry, Upper Merion Area Community Cupboard (UMACC). I will be working to make resources at the food pantry available in Spanish, such as translating their website to Spanish, creating conversation cards for non-Spanish speaking volunteers, and potentially starting some sort of sustainable food-drive.
What is your favorite memory so far as a WCU student and/or in our college?
My best memory from my time at WCU had to be my trip to South Africa because it combined service, learning, touring, and community building. I learned so much about the world, others, and myself during those 2 weeks traveling SA. In terms of my best memories from the college of arts and humanities, the best part of it all is the relationships I've gained with my peers/classmates in the college and my advisor and professors. Everyone genuinely cares about each other and wants to see everyone succeed. It means so much to me to be able to study in an uplifting environment, and whenever I walk into Mitchell Hall (where all my language classes have been) I feel at home and I am guaranteed to have a fun conversation with someone I know.
What's the most interesting thing about you that we wouldn't learn from your resume alone?
When I was a little kid, I always said I wanted to be a pastry chef or baker when I grew up. During my undergrad and while living in West Chester, I worked at Yori's Bakery in town! I did all sorts of decorating and working around pastries, so I was sort of able to fulfill part of my childhood dream while pursing my degree in Spanish!
Are you involved in any organizations on and off-campus? If so, please list them and why you decided to become involved with each organization.
Honors College / Honors Student Association: I decided to become involved with Honors halfway through my freshman year. It has challenged me in all the best ways and has definitely helped me become a better, more dedicated student. Honors has given me the opportunity to meet new people and form great relationships with faculty and peers, and I got to travel to South Africa as I mentioned previously. My professors in the HC know me really well and I now get the chance to lead my peers as a discussion leader in CPL 120: Leadership Theories for Today's Societies. The leadership minor is hosted by the Honors College, and I've learned a lot through studying leadership theories and practices.
Spanish Club: I was heavily involved in Spanish club between freshman-junior year, holding positions as a member, secretary, and president. I joined Spanish club to connect with like-minded peers who also enjoyed the language like I do. It was a great place to practice Spanish and meet new people! During my senior year last semester, I participated in the pen pal program with students from a university in Costa Rica, and would facetime for about an hour every week with my partner! She got to improve her English skills while helping me with my Spanish skills!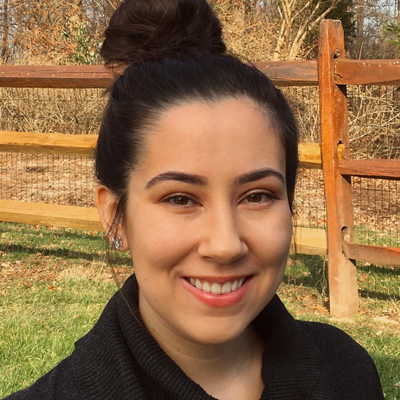 BE IN THE KNOW
Subscribe to receive special event invitations, alumni updates, and news about faculty and students!
Access additional student spotlights from the College of Arts and Humanities.
Back to top of page.