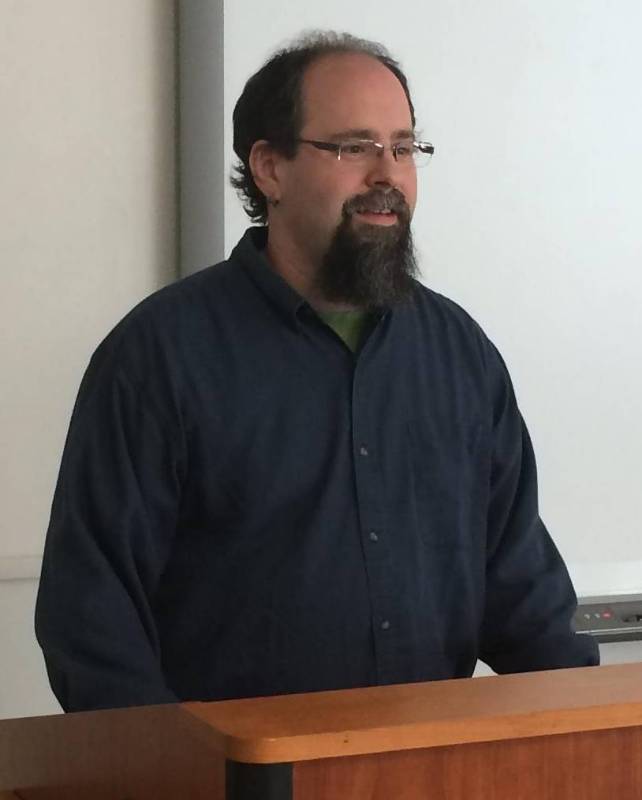 Contact Information
Anderson Hall 229
Portfolio: https://sites.google.com/view/dean-j-johnson-phd?usp=sharing
Education
B.S., Manchester University
M.A.Th., Bethany Theological Seminary
Ph.D., University of Denver and the Iliff School of Theology
Dean J. Johnson
Professor
Dean Johnson is Professor of Philosophy and affiliated faculty with Women's and Gender Studies. An interdisciplinary activist scholar Johnson teaches courses in Peace Studies, Religious Studies, and Women's and Gender Studies. His research interests include: religion and social change, race critical theory, critical whiteness studies, gender critical theory, nonviolent activism, community organizing, conflict transformation, and critical pedagogies. As an activist and scholar, Johnson is a consultant for nonviolent campaigns and initiatives. He provides workshops and trainings in the areas of nonviolent direct action, community organizing, and anti-oppression, queer solidarity, and anti-racism.
He is Membership Chair (as well as a founding board member) of the Peace and Justice Studies Association and a member of the Association of Pennsylvania State College and University Faculties. Johnson is an advisory board member and former chair of the SpiritHouse Project and a former advisory council member of PATHWAYS Theological Education, USA.
Specializations
Peace and Conflict Studies
Religion and Social Change
Religious and Theological Studies
Critical Whiteness Studies
Anti-Oppression Theory
Recent Courses
PAX 200 Introduction to Peace and Conflict Studies
PAX 400 Peace and Conflict Studies Seminar
WOS Introduction to Women's and Gender Studies
PAX 377 Community Organizing
Selected Publications
"Revolution and the Soul of White Christianity." In In Sheep's Clothing: The Idolatry of White Christian Nationalism, eds, George Yancy and Bill Bywater. (Rowman & Littlefield: 2023).
"Learning to Transform Conflict Through Pop. Culture Analysis" In Second Edition of Teaching Peace Through Popular Culture, ed. Laura Finley. (Information Age Press, 2023).
"Martin Luther King Jr and the Search for Peace" in The Wiley Blackwell Companion to Religion and Peace, eds. Jolyon Mitchell, Lesley Orr, Martyn Percy, and S. Francesca Po (Wiley Blackwell, 2022).