Poetry Conference 2020


Form, Flight, and Ferocity: Voices of Poets
Call for Submissions
The West Chester Poetry Center welcomes scholarly/critical submissions in anticipation of presenting at our annual conference, "Form, Flight, and Ferocity: Voices of Poets," April 2-4, 2020. We are especially interested in writing and presentations created and presented by undergraduate and graduate students. In terms of topics, please submit engagements (panel proposals and scholarly presentations) associated with, but not limited to:
Formal poetics and versification;
Biographical investigation, examination, analysis of, etc. poets working in forms;
Critical analysis of the work of female poets of any genre or discipline;
Narrative craft in poetry;
Poetry as found in the veteran and activist experience(s);
Poetry as experienced in differently-bodied communities
Please submit a 200-400 wrd. abstract along with a CV to: jwaters@wcupa.edu no later than Jan. 20th, 2020.
Workshops and Faculty Bios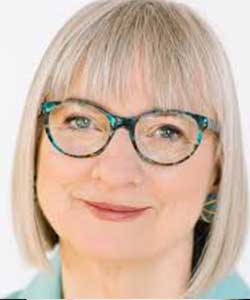 Molly Peacock
SNAP SONNETS:
For anyone who has ever reached a now-or-never moment in life, Molly Peacock's craft studio, Snap Sonnets, will crystallize how poets seize that now-or-never crisis and drive it into fourteen lines with a turn—using a magic proportion of 8 to 6. Peacock will examine a classic sonnet, a contemporary sonnet, and she will also provide a cluster of individualized writing prompts--the Snap--for every attendee, whether you are brand new to the form or have written hundreds. There will be time for everyone to draft a new sonnet.
Molly Peacock is the author of seven books of poetry, including The Analyst and Cornucopia: New and Selected Poems from W.W. Norton. Her poems appear in leading literary journals such as Poetry and The Hudson Review and are anthologized in The Oxford Book of American Poetry. Peacock was co-creator of Poetry in Motion on New York City's subways and buses and inaugurated The Best Canadian Poetry series. She has been a Danforth Fellow, a Woodrow Wilson Fellow, an Ingram Merrill Fellow, and a Leon Levy Biography Fellow as well as the recipient of grants from the National Endowment for the Arts and the Canada Council on the Arts. Peacock is the author of the noted biography The Paper Garden: Mrs. Delany Begins Her Life's Work at 72, named a Book of the Year by The Economist, Booklist, The London Evening Standard, and The Irish Times. She wrote and performed "The Shimmering Verge," an Off-Broadway one-woman theatre piece in poems, and is a subject in the documentaries A Life Outside Convention and My So-Called Selfish Life, about women's choices not to have children. Her literary papers are held at the Binghamton University Library.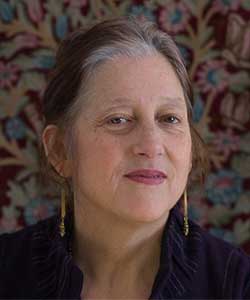 Annie Finch
FEMININE VOICE IN FORM:
At a time when some still feel that poetic form is inherently patriarchal, how can the use of form benefit women poets? Through close readings, discussion, and workshopping of your own poems, we will consider meter and form in the context of women poets' minds, bodies, hearts, wills, and spirits. In addition to your poems, feel free to bring along journals, letters, and whatever writing you feel best expresses your own voice as a woman.
Recommended reading: Annie Finch, Ed., A Formal Feeling Comes: Poems in Form by Contemporary Women (Wordtech Editions) Recommended reading: Annie Finch, A Poet's Craft: A Comprehensive Guide to Making and Sharing Your Poetry (University of Michigan Press)
Annie Finch has published five books of poetry: The Encyclopedia of Scotland (1983); Eve (1997), a finalist for the Yale Series of Younger Poets and the National Poetry Series; Calendars (2003), shortlisted for the Foreword Poetry Book of the Year Award; Among the Goddesses (2010), selected for Sarasvati Poetry Award; and Spells: New and Selected Poems (Wesleyan University Press, 2013). Her poetry appears in journals and anthologies including Hudson Review, Kenyon Review, The New York Times, Paris Review, Partisan Review, Poetry, The Norton Anthology of World Literature, and The Penguin Book of Twentieth-Century American Poetry. Her translation of the complete poetry of Louise Labe was published by the University of Chicago Press and received Honorable Mention for a book on early modern women from the Society for the Study of Early Modern Women. She is the author, editor, or coeditor of a dozen books of poetry and poetics including The Ghost of Meter, A Formal Feeling Comes, The Body of Poetry, Villanelles, An Exaltation of Forms, Measure for Measure: An Anthology of Poetic Meters, and A Poet's Craft. She holds a Ph.D from Stanford University, has taught and lectured widely, and is the recipient of the Robert Fitzgerald Award for her lifetime contribution to the art and craft of Versification.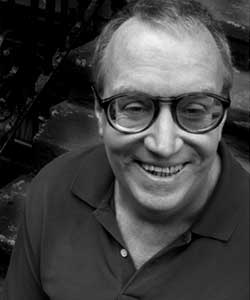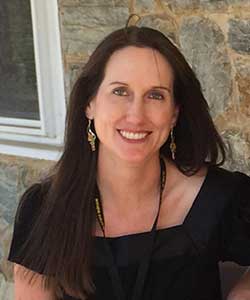 Juliana Gray and George Green
REEL VERSE: EKPHRASTIC POEMS WITH THE SPOTLIGHT ON MOVIES:
Most poets like to talk about movies and some like to write about them, too. We will discuss the principle problem that all ekphrastic poems share: will the poem engage the reader who hasn't seen the film or work of art? Can the poem delight a reader who may not like its subject? Can it stand alone as an autonomous work? The workshop will stare at various visual inspirations and listen to audio ones. Poets with an interest in movies and the visual arts are encouraged to attend.
George Green's book, " Lord Byron's Foot" won the New Criterion Poetry Prize, The Poet's Prize, and an Academy Award from the American Academy of Arts and Letters. His poems have appeared in nine anthologies, including The Best American Poetry 2005 and 2006.
Juliana Gray is the author of three poetry collections, including Honeymoon Palsy (Measure Press 2017). Her poems have appeared in Best American Poetry, Birmingham Poetry Review, The Hopkins Review, and elsewhere, and her humor writing has been featured in McSweeney's Internet Tendency. An Alabama native, she lives in western New York and teaches at Alfred University.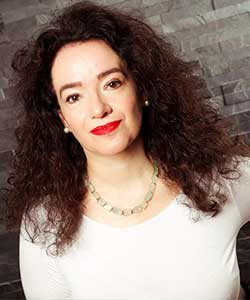 Susan de Sola
DELIGHT IN (DIS)ORDER: FORM AND VARIATION:
In this craft workshop, we will pick up our pens and write, exploring a range of poetic forms from formal to free. We will look at form and content, and how their interplay creates expression in a wide variety of poems. The class will revive your acquaintance with a number of poetic forms, and also introduce untapped possibilities for variation through a series of novel and stimulating exercises. We will spend part of our time on revision techniques. We will jump-start our own writing and refresh our approach to revision, and have fun along the way.
Susan de Sola's collection, Frozen Charlotte: Poems, was recently published by Able Muse Press. Her poems have appeared widely, in journals such as The Hudson Review, Birmingham Poetry Review, PN Review and The Dark Horse, and have been included in anthologies, such as Best American Poetry. The 2018 winner of the Frost Farm Prize, she has also been a finalist for the Autumn House and Morton Marr poetry prizes, and is a past winner of the David Reid Poetry Translation Prize. A Bryn Mawr graduate, she holds a doctorate in English literature from the Johns Hopkins University. She has published criticism, essays and reviews, as well as several books on architecture and design for Dutch studios. Her photography is featured in the chapbook Little Blue Man. She is Assistant Poetry Editor at Able Muse. A native New Yorker, she lives near Amsterdam with her family.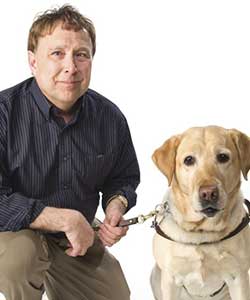 Steven Kuusisto
FROM SIGHT TO SOUNDS AND BACK AGAIN:
In this workshop we'll explore how lyric writing "works" with special attention to image, association, leaping, and the very sounds of words. Whether a writer is working on poems or essays the lyric imagination works according to patterns, mosaic impulses, and musicality.
Stephen Kuusisto holds a "University Professorship" at Syracuse. He is the author of Planet of the Blind: A Memoir which was named a "New York Times Notable Book" and of Eavesdropping: A Memoir of Blindness and Listening. His newest memoir is Have Dog, Will Travel: A Poet's Journey from Simon & Schuster. A frequent contributor to National Public Radio and publications including the New York Times, The Washington Post, Harper's Magazine, He is the author of two collections of poems: Only Bread, Only Light and Letters to Borges. His new collection of poems Old Horse, What is to Be Done? will be published by Tiger Bark Press in 2020.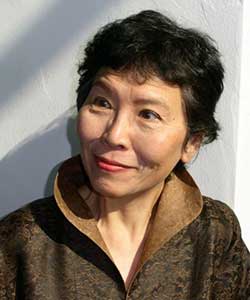 Shirley Geok-lin Lim KEYNOTE
FORM AND NARRATIVE: GENERATING THE PROSE POEM'S DELIGHTS: SPECIAL SELECT ONE-DAY WORKSHOP (first 30 non-student registrants included!)
The prose poem comes with a long and venerable tradition. Although it is seldom viewed as a strict form, seeming to miss metrical scansion and rhymes, it draws on rhythm, sound, imagery, figurative and rhetorical strategies--all the range of language play that distinguishes poetry from prose genres. Participants are encouraged to bring in a few of their poems to rework them as prose poems, in the process re-imagining their poems to discover how the absence of line breaks and stanzaic regularity may infuse their poems with other expressive affects and open the original to a stronger narrative development.
Shirley Geok-lin Lim was born in Malacca Malaysia. She is an American writer of poetry, fiction, and criticism. Her first collection of poems, Crossing The Peninsula, published in 1980, won her the Commonwealth Poetry Prize, a first both for an Asian and for a woman. Among several other awards that she has received, her memoir, Among the White Moon Faces, received the 1997 American Book Award. Lim is a professor in the English Department at the University of California, Santa Barbara. She has also taught internationally at the National University of Singapore, the National Institute Education of Nanyang Technological University, and was the Chair Professor at the University of Hong Kong where she also taught poetry and creative writing. She has authored several books of poems, short stories, and criticism, and serves as editor and co-editor of numerous scholarly works.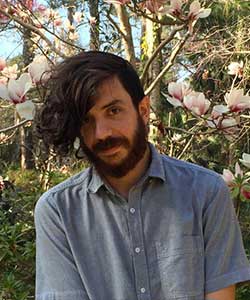 KAVEH AKBAR
Special Guest Reader
Kaveh Akbar founded and edits Divedapper, where he interviews major voices in contemporary poetry. His poems have appeared in The New Yorker, Poetry, Tin House, APR, PBS NewsHour, and elsewhere. He is the author of the chapbook Portrait of the Alcoholic (Sibling Rivalry Press, January 2017) and full-length collection Calling a Wolf a Wolf (Alice James Books, September 2017). Akbar has received a Pushcart and a Lucille Medwick Memorial Award from the Poetry Society of America. In 2016, Akbar was a recipient of the Ruth Lilly and Dorothy Sargent Rosenberg Poetry Fellowship from the Poetry Foundation. He was born in Tehran, Iran, and is currently a professor in the MFA program at Purdue University and in the low-residency program at Randolph College.
Conference Schedule
Thursday, April 2, 2020
8:00 am to 11:00 am

Check In

E.O. Bull Main Entrance
11:00 am to 11:45 am

Panel 1: Conference Plenary

Jesse Waters - Hyoejin Yoon - Luke Stromberg

JP Adler Theater

12:00 pm to 1:00 pm
Lunch – Lawrence Dining Hall
1:15 pm to 2:30 pm
Scholarly/Prosody Presentations and Panels
2:45 pm to 3:45 pm
SPECIAL GUEST: Kaveh Akbar
4:15 pm to 5:30 pm

Panel 4: The Iris N. Spencer Awards and Readings

Chair: Jesse Waters
Iris N. Spencer Award
Myong Cha Son Award
Rhina P. Espaillat Award
Donald Justice Prize 2019 Winner Katherine Barrett Swett

JP Adler Theater

6:00 pm to 7:30 pm

Brief Reception and Celebration

Baker gallery

8:00 pm to 9:00 pm

Keynote Reading

Molly Peacock

Ware Auditorium -- Swope

9:30 pm to 11:30 pm

After Hours Reception

Hosted by: Jesse Waters

Microtel Suites, Woodwinds Room
Friday, April 3, 2020
7:30 am to 9:30 am

Breakfast

Lawrence Dining Hall

8:00 am to 9:15 am
Manuscript Reviews with Poets in Residence
8:30 am to 9:15 am
Meter, Rhyme, and Rhythm 101 w/ G.M Palmer
9:30 am to 11:45 am
Workshops, Day One
12:00pm to 1:00 pm
Lunch – Lawrence Dining Hall

1:15 pm to 3:30 pm

Student Panels and Art Presentations

4:00 pm to 5:30 pm
Scholarly/Prosody Presentations and Panels
6:45 pm to 7:30 pm

Open-Mic Poetry

Host: Jesse Waters

JP Adler

7:30 pm to 8:30 pm

Dinner

Lawrence Dining Hall

8:45 pm to 10:00 pm

Faculty Readings

JP Adler

10:00 pm to 12:00 pm

After Hours Reception

Hosted by: Jesse Waters

Microtel Suites, Woodwinds Room
Saturday, April 4, 2020
8:00 am to 9:15 am

Manuscript Reviews with Poets in Residence

8:30 am to 9:15 am

Iron Chef Haiku w/ G.M Palmer

10am to 11:30am

Brunch

Lawrence Dining Hall

11:45 to 2pm
Workshops, Day Two

1:15 pm to 3:30 pm

Student Panels and Art Presentations

3:30 pm to 5:00 pm

Closing Reception

Baker Gallery
Special Event Saturday. April 4, 2020
Calling All Teachers!
Saturday, April 4, 2020, 8:45am-1:30pm
"Teaching Poetry: Connecting Head with Heart" with Jennifer Ozgur
Please contact Jesse Waters at jwaters@wcupa.edu, or Cyndy Pilla at cpilla@wcupa.edu for more information. This event is designed to support teachers in teaching poetry to students in a creative and energized way! Rate - $49.00/$59.00 with lunch.
Conference Fee Structure
For undergraduate and graduate students, we can offer a rate of only $129 for the full three-day experience, and this includes participation in a two-day/4 hour workshop with one of our faculty poets, an experience which will be limited to 16 participants. If three or more students from one institution join us, each individual fee will be reduced to only $99. Non-student attendees who wish to join may do so at the standard rate of $499, which also includes participation in a two-day/4 hour workshop. There's fellowship money available to assist with issues of travel and lodging; those interested should send a 400-500 wrd. narrative by email to our center director (jwaters@wcupa.edu) expressing how and why our conference will empower their educational, professional, or aesthetic goals and ambitions.
Special Price for WCU Students
SPECIAL CONFERENCE PRICE FOR WEST CHESTER STUDENTS! For this year's conference, West Chester students can attend for "free"; if WCU students would like to attend all panels, readings, and scholarly presentations (but NOT the workshop experience) they can put down a $50 deposit which will be returned by Apr. 15th. If a WCU student wishes to additionally enroll in a workshop, they will pay $99, $50 of which will be returned by April 15th. To earn this special "Home Team All-Access Pass," WCU students must enroll and deposit by Jan. 15th, 2020.