Tamika Miles '21
Major: BA: History
Minor: Japanese; Digital Marketing
Hometown: Philadelphia, PA
Why did you choose to attend WCU and/or your area of study at WCU?
WCU offers flexible study abroad options, and a history department with renowned professors who have taught and lived in various countries, as well as completed research in said countries (while being able to speak those languages to a degree). I chose history because I have loved history ever since I was in grade school. Furthermore, my interest in learning Japanese gave me all the more reason to pick WCU in order to achieve semi fluency. I chose digital marketing once it opened up as a minor because as a YouTuber, I wanted to figure out how to best market myself through social media, whilst receiving certifications for my resume.
What do you plan to do after graduation?
I plan to study abroad in South Korea for graduate school with the Global Korea Scholarship.
What is a typical day like for you?
I am either working on an application of some sort (currently my scholarship application for graduate school and a teach abroad application), studying Korean and Japanese as well as focusing on other schoolwork, or teaching myself to do fun things like draw and crochet. On the weekends I can be found at my part time job, or reading a book.
What advice would you give to a prospective WCU student?
Try as many (good) things as possible. Ask seniors what they regret most about their time at WCU and heed their warnings. I did this and it has served me greatly. One common theme I heard from former seniors "was wasting time being afraid to try new things as well as befriending new people." Force yourself out of your comfort zone one step at a time, but don't take too long because before you know it, graduation will be looming in your midst. I took my own advice and all of these choices have paid off in spades.
What makes our college stand out to you?
WCU partners with the ELS program on campus allowing us to meet and befriend students and adults from all across the globe learning English. Because of this I have befriended many people from Japan who have come to learn English. The one girl I met from Korea invited me to travel with her family when I went to study abroad in Korea.
While attending WCU, have you completed an internship and/or study abroad? If so, briefly describe those experiences.
I studied abroad in South Korea from August 2019 to March 2020. I joined a debate team at the university I attended and did a blogging internship that my program (CIEE) offered. I befriended many Koreans both on and off campus too.
What is your favorite memory so far as a WCU student and/or in our college?
My favorite memory as a student was meeting the grandmother of my Korean friend, whom I first met in the US, and again when we met up in South Korea.
What's the most interesting thing about you that we wouldn't learn from your resume alone?
My main goal in life is to become a novelist and comic book artist. However, I want to be the person to translate my own books into or from Korean/Japanese into English.
Are you involved in any organizations on and off-campus? If so, please list them and why you decided to become involved with each organization.
Japanese Club (President) – Since I minor in Japanese and love Japanese culture, I decided it was the perfect club to explore and connect with students interested in Japan or are Japanese.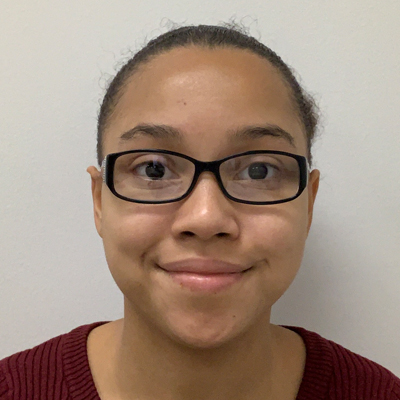 BE IN THE KNOW
Subscribe to receive special event invitations, alumni updates, and news about faculty and students!
Access additional student spotlights from the College of Arts and Humanities.
Back to top of page.