Welcome to the Department of Theatre and Dance
The Department of Theatre and Dance, an accredited institution of the National Association of Schools of Theatre, is dedicated to the educational development of its students, preparing them to meet the challenges of our contemporary world. To achieve this goal, the department supports the cultural climate of the university campus and the community by staging a variety of productions that represents a broad spectrum of theatre genres. Our programs provide a strong foundation in theatre and dance, with a broad range of upper-level courses in the following degree programs:
Theatre, with three professional concentrations:

Musical Theatre
Performance
Design and Production

and minors in Theatre and Dance.
The Department of Theatre and Dance at West Chester University prepares students for the worlds of Theatre and Dance, while raising student awareness of civility, diversity, creativity, and social responsibility. Students gain skills in communication, problem solving, management, technology, and research through performance and design opportunities in the classroom and through productions. We deliver a program that combines a challenging academic environment with a production schedule of artistic freedom that supports and strengthens the cultural, moral, and social fabric of our University and the society it serves.
To educate students in the content knowledge required in the disciplines of Theatre and Dance in order to provide a strong foundation of academic and professional development
To provide students with the appropriate skill sets required to translate theory into practical application
To foster an awareness of civility, diversity, and social responsibility
Department of Theatre & Dance
Useful Links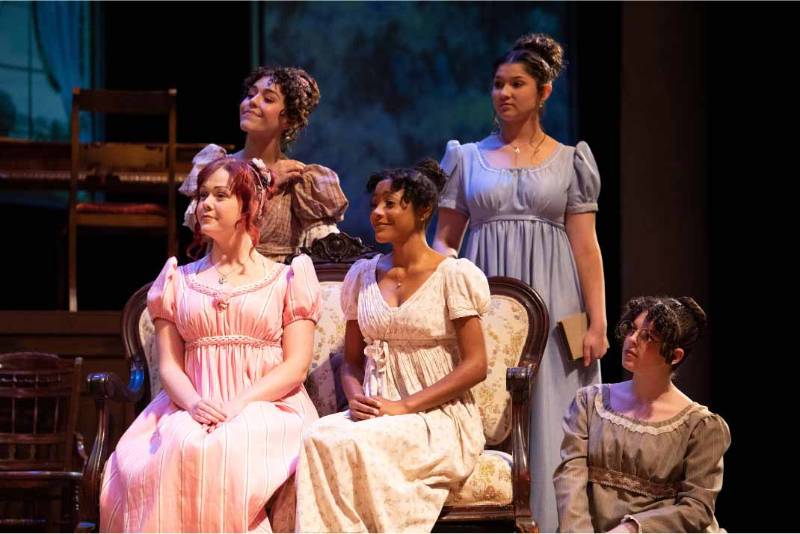 Theatre and Dance Events