Vibrations
spring dance concert 2023
Thursday, April 27, 2023 @ 7:30 | Friday, April 28, 2023 @ 7:30 | Saturday, April 29, 2023 @ 2:00 & 7:30
Madeleine Wing Adler Theatre
The focus of the UDC is to promote dance as an art form at West Chester University and to provide students with interests in arts administration, choreography, design, performance, and stage management the opportunity to create and shape their voice within this art form. As a member of this organization, students will receive a complete understanding of the workings of a dance company as well as the aspects of being involved in a University organization. UDC has two concerts every season; the fall concert focuses on faculty and guest artist work, while the spring concert mainly presents student choreography and design. Students work with both faculty and guest artists in the creation and management of new choreography and design. Community outreach and service is a component of membership to this organization as it currently is for all professional arts organizations. UDC also offers students the opportunities to attend, present and perform at various conferences annually to add to their dance and movement education.
The University Dance Company is an SSI-sponsored organization.
Faculty & Lighting Desginger Bios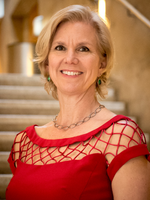 Gretchen Studlien-Webb, Director, Choreographer, is the coordinator for the dance minor program in the Department of Theatre and Dance at West Chester University. She holds an M.F.A. from Temple University and a B.F.A. from The Ohio State University's Department of Dance. As the advisor for the University Dance Company, she has directed more than 33 full-length concerts and choreographed over 50 dances. Studlien-Webb has taught and presented work internationally at the Ladek Zdroj International Dance Festival in Poland (2008 and 2013) and Claremont Project in London, England (2014). Her scholarly research for the past fifteen years often focuses on environmental sustainability which translates into her choreographic compositions; E.A.R.T.H. (Evolution Arises Revealing True Humanity) (2007), Shared Ignorance (2011), Re[F]use (2013), Continuous Cycle (2015), and Environmental Intervention (2016), Carnival of Ruin (2021), and with her piece ReSurge(2022). Privately Studlien-Webb also enjoys teaching and practicing yoga.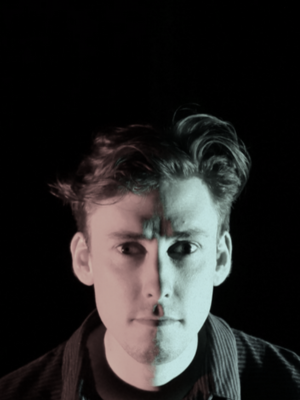 Jon DeGaetano, Lighting Designer, is an artist creating work centered in design, performance, and collaborative making. Most recent work includes The Machine Stops collaborative designer (Mark O'Donnell), Amadeus lighting/set PA Regional Award for Best Lighting Design (Ephrata Performing Arts), Breath and Imagination set (Penguin Rep), I Know Exactly What You Mean by Ogemdi Ude projections/interactive media (Danspace NY) Cuando el Fuego Abrassa lighting/set (La Mama), L'Amico Fritz lighting (La Mama), EXHAUSTED creator/ performer (The Tank, Darkfest), Unearthly Visitants collaborative designer (Triskelion Arts), Love's Labour's Lost, lighting/set (Atlantic Stage 2/NYU), Will They Play Golf on Mars, designer collaborator with Janine Cunningham (Dixon Place), Lacy Rose and her Starling Quartet, lighting/set (HERE Arts). Jon is also in collaboration with Matthew Deinhart in an ongoing series of technology based installation art. MFA Brooklyn College. jondegaetano.com
Student Choreographers and Officers and Stage Manager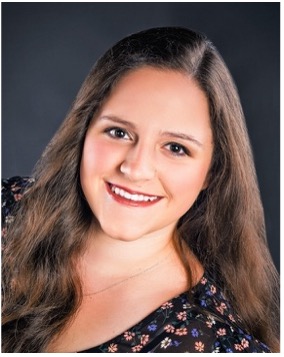 Elizabeth Powell, President, Choreographer, is thrilled for her final performance with UDC as both a performer and choreographer in their spring production of Vibrations. Elizabeth is currently studying Music Theatre and Business Management at West Chester University. Her other recent performance highlights include Shrek (Fiona), Footloose (Rusty), The Rocky Horror Picture Show (Columbia), The Visit (The Gymnast), and Carnival of Ruin (Emory Spritz). Elizabeth thanks her family, friends, and professors for their endless support of her performance endeavors. Break a leg to the talented cast and crew of Vibrations! One final thanks you to UDC for bringing her the people she loves most and for teaching her some of the most important lessons in life. This is Madam Prez signing off...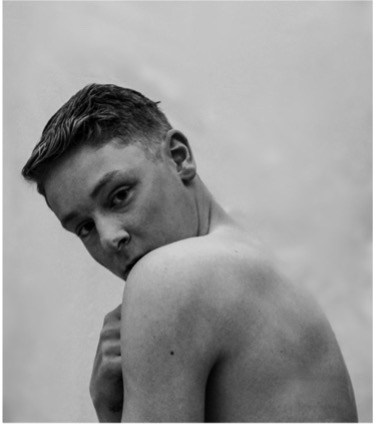 Tommy Gryga, Vice President, Choreographer, is a senior media and culture major and a dance minor. This is Tommy's sixth semester with UDC and fifth time choreographing. Throughout his time dancing, Tommy has had the opportunities to play lead roles in ballets such as Don Quixote and Giselle. Tommy has competed at the Youth America Grand Prix and has participated in summer programs at Koresh Dance Company. Tommy has had the privilege of working with artists such as Michael Sheridan, Kim Bears-Bailey and Tommie-Waheed Evans. Most recently, Tommy has performed in "Carnival of Ruin" directed by Gretchen Studlien-Webb, Maria Urrutia and Constance Case in the roles Lion Tamer and Attendant.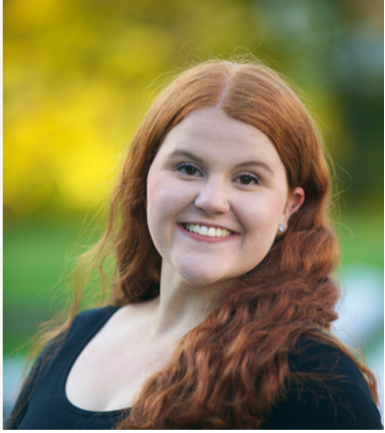 Mary Lynch, Secretary, Choreographer, is a senior psychology major and dance minor at West Chester University. This is Mary's sixth semester with UDC and third time choreographing. She has been dancing for nine years, and although she found her love of dance later in life, Mary has trained in all dance principles at the Diane Matthews School of Dance Arts. She has also performed with several groups of West Chester Dance Works including Signature and Training, a semi-professional modern dance company. Mary thanks all her family, friends, instructors, and professors for their continuous encouragement and love. Congratulations to the entire cast and crew of Vibrations!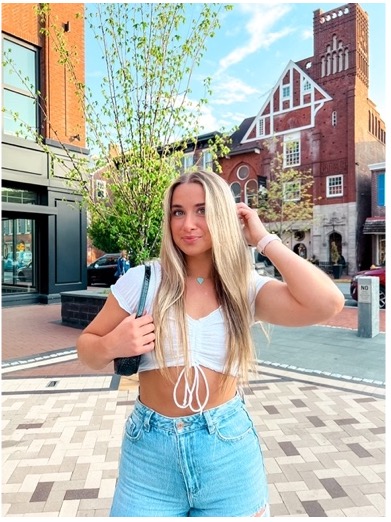 Alexa Lord, Treasurer, Choreographer, is a graduating senior majoring in marketing. She has been dancing for 19 years, and this is her second year performing with the University Dance Company. She has thoroughly enjoyed her time serving on the executive board this year and is proud to present her first piece as a choreographer. At West Chester, Alexa is also involved in the Greek Life organization, Delta Zeta, and is a member of the Marketing Honors Society, Mu Kappa Tau. In her free time, Alexa loves working out and staying active. She thanks all her family, friends, and teachers who have supported her every step of the way!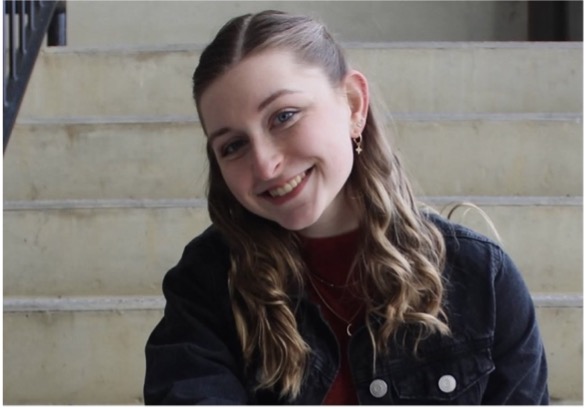 Sara Magrino, Historian, Choreographer, is a junior Early Grades Preparation PreK-4 major with a Special Education minor. This is her forth time performing with the University Dance Company and her first time choreographing in a UDC concert. She has loved serving as the Historian for the 2022-2023 academic year and can't wait to see what the future brings. Sara serves as the Treasurer for Rams for Reading and the Conference Chair for the Student Pennsylvania State Education Association. Sara is thankful that she found her passion at such a young age and thanks her incredible family, friends, teachers, and professors for always supporting her dreams!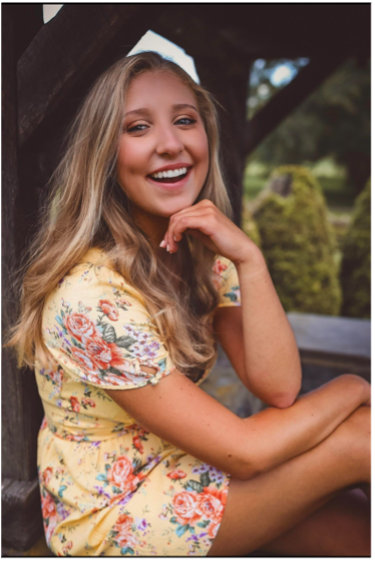 Madison Hiller, Service/Social Chair, is a junior majoring in Middle School Preparation with a double minor in dance and mathematics. She was a competitive dancer growing up and has experience dancing for the Philadelphia 76ers and attending the Radio City Rockette's Summer Intensive. This is her third-year dancing with UDC, and she is beyond grateful for the opportunities this company has brought her. She plans to pursue dance after college as well as have a future studio of her own. She thanks Gretchen, Maria, and Liz for all they do and cannot wait to see what her senior year holds.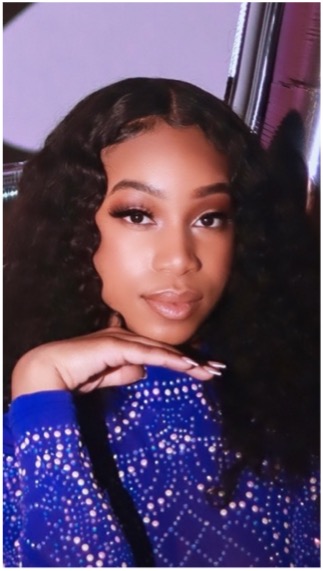 DeYona Archer, Choreographer, is a senior majoring in Exercise Science with a concentration in Physical Therapy. She has been dancing for 18 years, and this is her second year performing with the company. She currently serves as choreographer for the hip hop team, D.R.E.A.M. Team and for the modeling organization, Précise on campus. After obtaining her undergraduate degree, DeYona plans on attending graduate school to receive both her master's and doctorate degrees in Physical Therapy. She gives a big thank you to her family and friends who have given her abundant love and support. She also thanks all her cast members and Gretchen on a job well done with her final UDC show.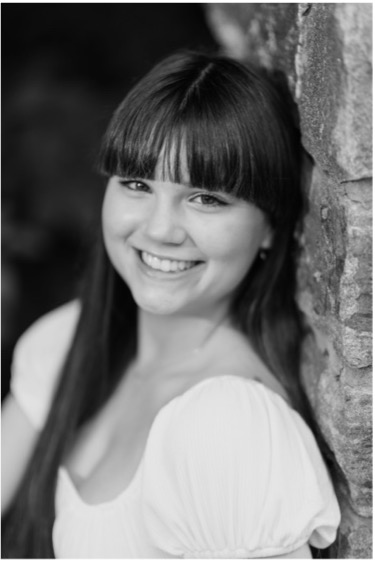 Emily Gilligan, Choreographer, is a sophomore, early grades preparation major with a minor in dance and special education. This is her second year performing with the company. Emily is on the executive board of the West Chester University Dance Team, where she currently serves as captain. Outside of school, she works as a teacher and choreographer, helping to develop the next generation of young talented dancers. Emily has 17 years of training in all disciplines of dance. She thanks her amazing family, friends, and teachers for always supporting her throughout the years.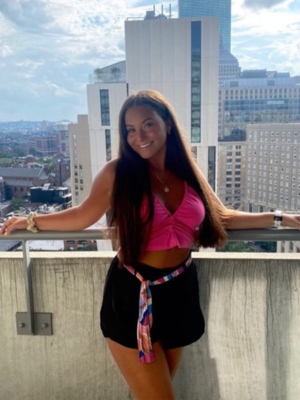 Sage Levitz, Choreographer, Sage Levitz is a sophomore media and culture major with a minor in dance. This is her second year being a part of UDC, and this is her first semester choreographing. She has been dancing for 14 years so far. Before college, she graduated from Lower Moreland High school while also being a part of a dance team at her studio called Kay's Act Two Dance Studio. Sage thanks her amazing family and friends for always supporting her!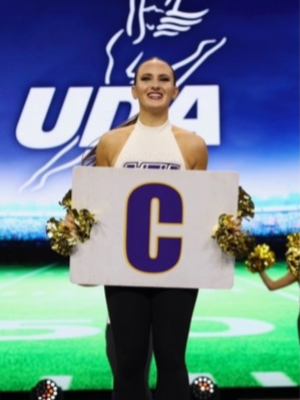 Holly McMenamin, Choreographer, is a junior at West Chester University majoring in Early Childhood Education with minors in Dance and American Sign Language. She has been passionate about dancing since the age of two when she began her training at Premiere Dance Studio. Currently, in her sixth semester with the University Dance Company, she is choreographing her second piece. She is also a second-year captain of the national winning WCU Dance Team. Holly attributes her love for dancing to her father, John, who was an avid supporter of her performances. She expresses gratitude to her family, friends, and instructors for their unwavering support and congratulates her fellow dancers on their impressive accomplishments this semester.
Tindall, Stage Manager, is a third-year theatre major at West Chester University. This is his second time stage managing the dance concert, and unfortunately his last. He has been in a few productions as an actor with the theatre department, including Pride and Prejudice (Fall 2021) and Winter's Tale (Spring 2022).
Scholarship Donations
The WCU Dance program in the Department of Theatre and Dance currently offers two scholarships:
The Barbara J. Lappano '67, M'73 Dance Scholarship

2022-2023 recipients Julianna Fiore and Holly McMenamin

The Emerging Dance Minor Scholarship

2022 recipients sp2022 Brianna Breschard
Donations received would increase the amount of funds awarded to students each year. Contact the WCU Foundation at 610-436-2868 for more information or mail a check to:
WCU Foundation
Dance Program Endowment Fund 2475-852
P.O. Box 541
West Chester, PA 19381
Please include Dance Program Endowment Fund 2475-852 on the memo line.
Back to top of page.