Yasmin Barouki '21
Major: BA Languages & Cultures, Spanish with Teaching Ed Certification
Hometown: Newtown, PA
Why did you choose to attend WCU and/or your area of study at WCU?
I fell in love with the campus and felt like it had the best program for my major.
What do you plan to do after graduation?
Hopefully get a job and continue my studies by getting a Masters and eventually a PhD or EdD.
What is a typical day like for you?
I wake up at 6 am so I can get ready for student teaching. I get myself ready head downstairs and then drink some coffee and leave my house by 7 am. I arrive to the school and get myself prepared for the day. I teach the classes I have to then do work or grade anything I need. I get home at 3 pm. Then I eat dinner with my family and we spend time together. I usually head to bed around 10 pm
What advice would you give to a prospective WCU student?
GET INVOLVED!
What makes our college stand out to you?
The beauty of the campus and the excellent professors.
While attending WCU, have you completed an internship and/or study abroad? If so, briefly describe those experiences.
I was supposed to study abroad last year, but then covid hit :(
What is your favorite memory so far as a WCU student and/or in our college?
My favorite memory at WCU has been meeting so many different people from so many different backgrounds.
What's the most interesting thing about you that we wouldn't learn from your resume alone?
I speak 3 languages.
Are you involved in any organizations on and off-campus? If so, please list them and why you decided to become involved with each organization.
I am involved in Kappa Delta Pi, the educational honors society. As well as Sigma Delta Pi, the hispanic honors society, and Alpha Mu Gamma, the foreign language honors society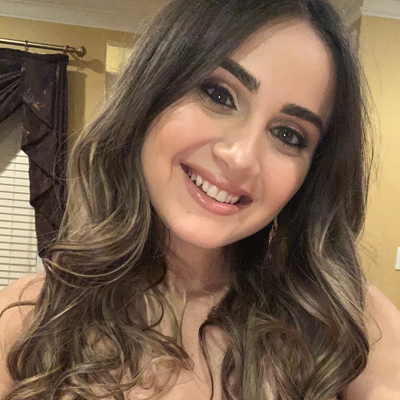 BE IN THE KNOW
Subscribe to receive special event invitations, alumni updates, and news about faculty and students!
Access additional student spotlights from the College of Arts and Humanities.
Back to top of page.