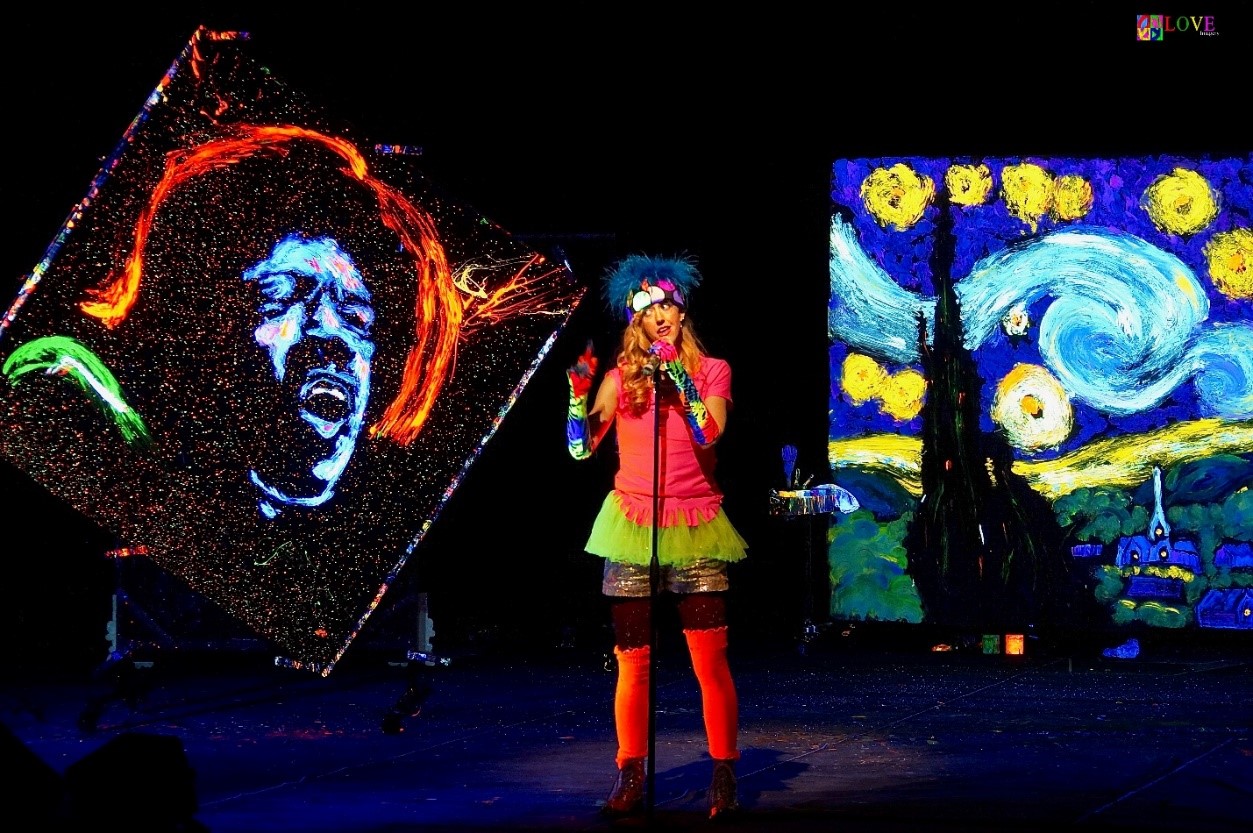 WCU LIVE! presents


ARTRAGEOUS

West Chester, PA – WCU Live! Presents ARTRAGEOUS, an interactive art & music experience for the whole family, on Friday, November 2, at 8 p.m. in the Emilie K. Asplundh Concert Hall in the Philips Memorial Building at 700 S. High Street, West Chester. Tickets range from $15 - $27 and can be purchased at www.wcupatix.com or by calling 610.436.2266.

The ARTRAGEOUS experience is totally unique, high energy and pure fun! In this one-of-a-kind crossover experience, the fine arts meet the performing arts to entertain and delight audiences of all ages. The ARTRAGEOUS performance troupe of artists, musicians, singers and dancers pay tribute to a variety of art forms, pop icons and musical genres. The show culminates in a gallery full of fabulous finished paintings. From the moment you enter the theatre, the troupe invites you to participate, so be prepared to be part of the action!

John Rhein, Director of Cultural and Community Affairs at West Chester University, says, "We are so pleased to bring ARTRAGEOUS to West Chester. The WCU Live! Performing Arts series serves the community by inviting them onto our campus to enjoy low-cost, high-quality entertainment. The ARTRAGEOUS show, which celebrates community and togetherness by drawing everyone into the action, is a joyous example of how the arts can bring audiences from diverse backgrounds together to help foster understanding and build community."
Back to top of page.