West Chester University's President's Speaker Series Presents


DORIS KEARNS GOODWIN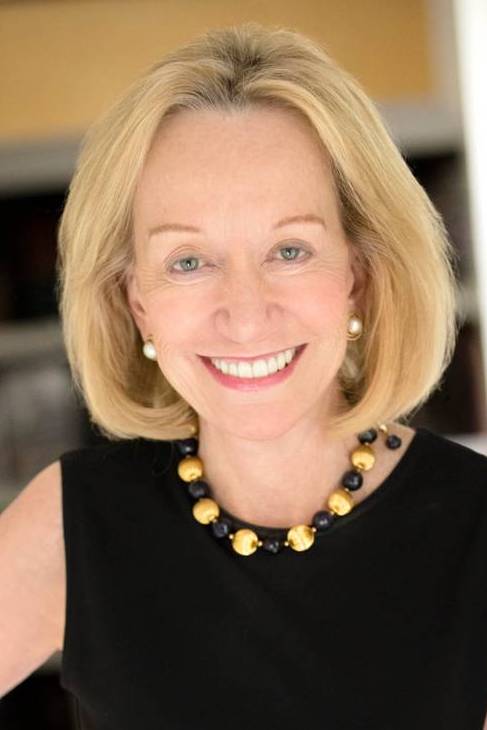 Saturday, March 23, at 8pm
West Chester, PA – West Chester University's Presidential Speaker Series welcomes Pulitzer Prize-winning author and presidential historian, Doris Kearns Goodwin. Goodwin will speak on Saturday, March 23, at 8 p.m. in the Emilie K. Asplundh Concert Hall, Philips Memorial Building, 700 S. High Street, West Chester. Orchestra tickets are $27 and balcony tickets are $22. Visit www.wcupatix.com to reserve your ticket or call 610-436-2266.
Doris Kearns Goodwin has spent the last five decades studying American presidents, bringing history alive by examining the leadership triumphs and tribulations that have shaped our nation. Her books include: Lyndon Johnson and the American Dream, 1977; The Fitzgeralds and the Kennedys: An American Saga, 1987; No Ordinary Time: Franklin and Eleanor Roosevelt: The Home Front in World War II, 1994 (Pulitzer Prize); Wait Till Next Year: A Memoir, 1997; Every Four Years: Presidential Campaign Coverage from 1896 to 2000, 2000; Team of Rivals: The Political Genius of Abraham Lincoln, 2005; The Bully Pulpit: Theodore Roosevelt, William Howard Taft, and the Golden Age of Journalism, 2013. Her new book, Leadership in Turbulent Times, about the lives of Abraham Lincoln, Theodore Roosevelt, Franklin Roosevelt and Lyndon Johnson, was released in September of 2018.
Well known for her television appearances, Goodwin is frequently seen in documentaries and on news shows like Face the Nation. For her work, she has been awarded the Pulitzer Prize and has topped the New York Times Best Sellers list. The Fitzgeralds and the Kennedys was adapted into an award-winning five-part television miniseries, The Bully Pulpit: Theodore Roosevelt, William Howard Taft, and the Golden Age of Journalism won the Carnegie Medal and is being developed into a film. Goodwin's Team of Rivals: The Political Genius of Abraham Lincoln served as the basis for Steven Spielberg's hit film Lincoln, and was awarded the prestigious Lincoln Prize, the inaugural Book Prize for American History from the New York Historical Society, and the Lincoln Leadership Prize. Goodwin graduated magna cum laude from Colby College. She earned a doctorate degree in Government from Harvard University, where she has also taught.
Kearns's visit is part of the University's President's Speaker Series, formerly known as the Philips Lecture Series. The Philips Lecture Series was originally funded through an endowment created by George Morris Philips, WCU's president from 1881-1920. According to Philips's will, the endowment would be used for student scholarships and "for bringing to the college distinguished scientists, scholars, or statesmen." The series is now funded through the WCU Foundation. Past speakers include Jane Pauley, Linda Ronstadt, Bob Woodward, Elie Wiesel, Maya Angelou, among many others.
About West Chester University
Enrolling more than 17,000 students, West Chester University is the largest member of the 14-institution Pennsylvania State System of Higher Education. Founded in 1871, the University is a comprehensive public institution, offering a diverse range of more than 200 undergraduate, master's, and doctoral programs in more than 50 fields of study. In addition to the main campus in West Chester, the University offers programs through its graduate center, the campus in Philadelphia, and online. Six colleges and two schools comprise the University: University College, Colleges of Arts and Humanities, Business and Public Management, Education and Social Work, Health Sciences, and the Sciences and Mathematics, as well as the Wells School of Music, and the Graduate School.
Back to top of page.