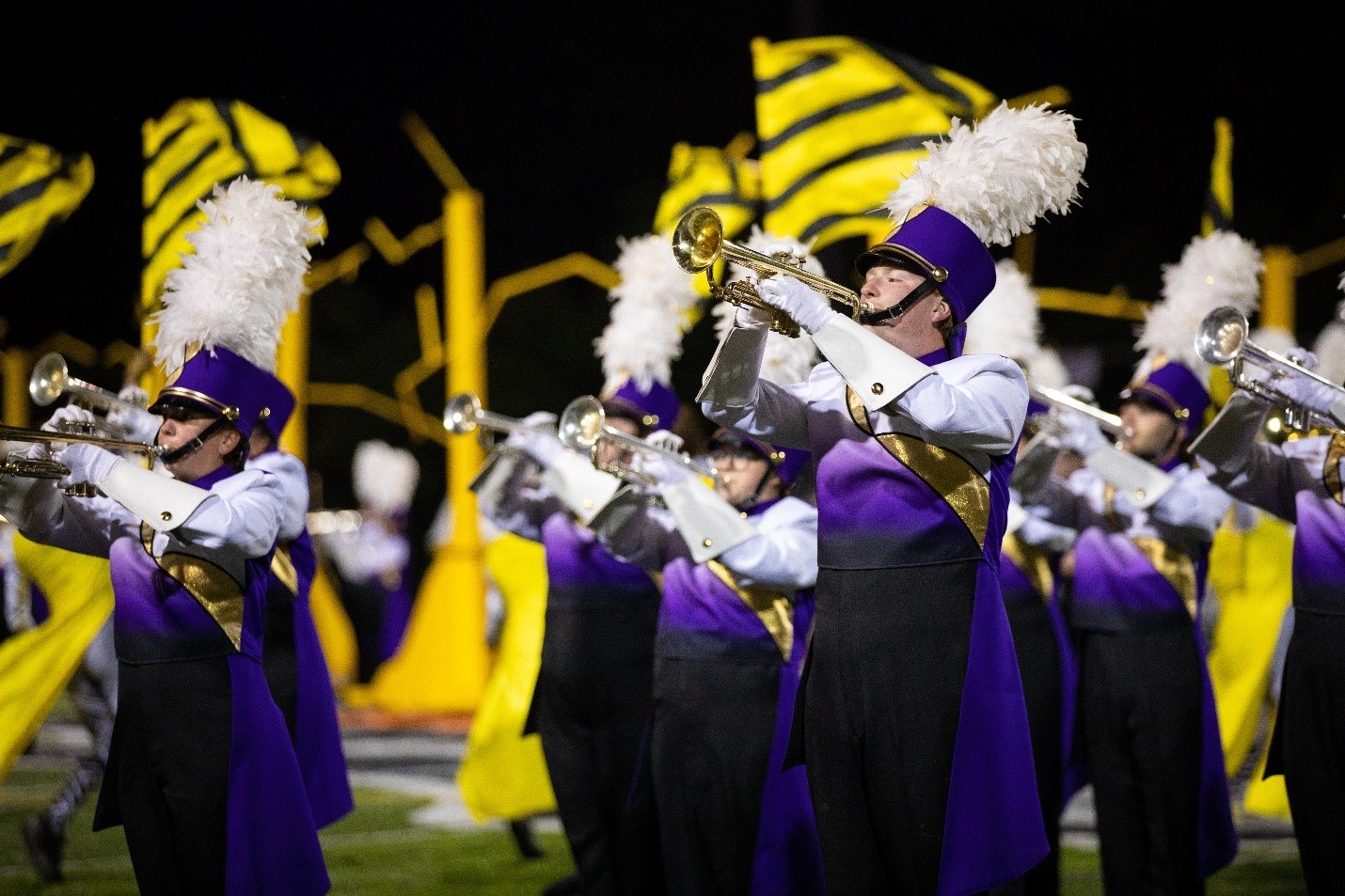 Taking the Stage:


WCU'S INCOMPARABLE GOLDEN RAMS RETURN TO GRAND NATIONAL CHAMPIONSHIPS

Adam Gumble and the West Chester University Incomparable Golden Rams Marching Band return to the prestigious Bands of America Grand National Championships in Indianapolis, November 7 – 10, 2018.

The Grand National Championships is a three-day competition for High School bands from across the country. The band will perform in exhibition in Lucas Oil Stadium in front of 100 high school marching bands there to compete, as well as tens of thousands of spectators.

Gumble says, "The Grand Nationals are a really exciting opportunity for us. We get to showcase the Incomparable Golden Rams Marching Band and our School of Music to thousands of high school students who may not be familiar with our programs."

The show the band will perform is called "The Traveler," and is loosely based on Robert Frost's famous poem, "The Road Not Taken." In it are 38 12 ½ foot, moving, yellow trees. Themes in the music may be recognizable to fans, including a bit from "That Lonesome Road," a song made popular by James Taylor.

"It's a show about choice," says Gumble. "The impetus came from many hours of brainstorming with our very talented design team. For Grand Nationals, we wanted a show that highlighted our strengths, and that was accessible to all audiences."
Back to top of page.