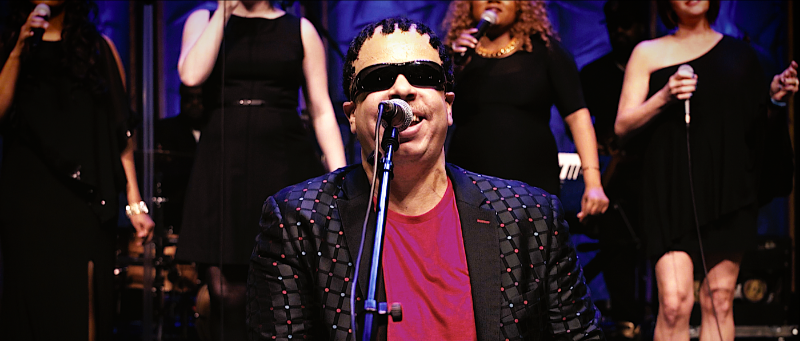 WCU Live! Presents Natural Wonder: The Stevie Wonder Experience
WCU Live! Presents NATURAL WONDER: THE STEVIE WONDER EXPERIENCE on Saturday, November 17, at 7:30 p.m. in the Emilie K. Asplundh Concert Hall in the Philips Memorial Building at 700 S. High Street, West Chester. Tickets range from $15 - $27 and can be purchased at www.wcupatix.com or by calling 610.436.2266.
Natural Wonder: The Stevie Wonder Experience is a spectacular touring concert show designed to bring the glorious music and live experience of the legendary musician, Stevie Wonder, to all generations of fans. Playing such mega-hits as "Isn't She Lovely", "Higher Ground", "I Just Called to Say I Love You", "Superstition", "You Are the Sunshine of my Life", and many more, Natural Wonder: The Stevie Wonder Experience touches on every era of Wonder's long and successful career.
John Rhein, Director of Cultural and Community Affairs at West Chester University, says, "We invite the surrounding community to come onto West Chester's campus to enjoy the arts! We program a wide variety of affordable arts offerings to delight and entertain all ages. This show can be enjoyed by everyone – whether you are a true fan of Wonder's, or just someone who likes live music and wants to have a good time."
Gabriel Bello has made a career of impersonating Stevie Wonder, but has also enjoyed a solo career as a jazz artist. He is a vocalist, multi-instrumentalist, composer and producer, and his 2011 self-titled debut album reached #1 on Billboard's Jazz chart.
Bello started impersonating Wonder in college. He met up with a Billy Joel impersonator, who encouraged him to do more with his Stevie Wonder act, and invited him to open for his show.
"The rest," says Bello, "Is history."
Bello and his band of seven have since toured North America, Canada, and have twice appeared on television.
Bello says, "I have a great appreciation for Stevie Wonder's artistry. He has written some of the best music of modern times, hands down. There are few other artists who are as universally loved and respected as Stevie Wonder, and with good reason."
"The greatest compliment I can get," says Bello, "Is for a fan to say that when they close their eyes they feel like they're at a Stevie Wonder concert. I love when that happens."
Back to top of page.