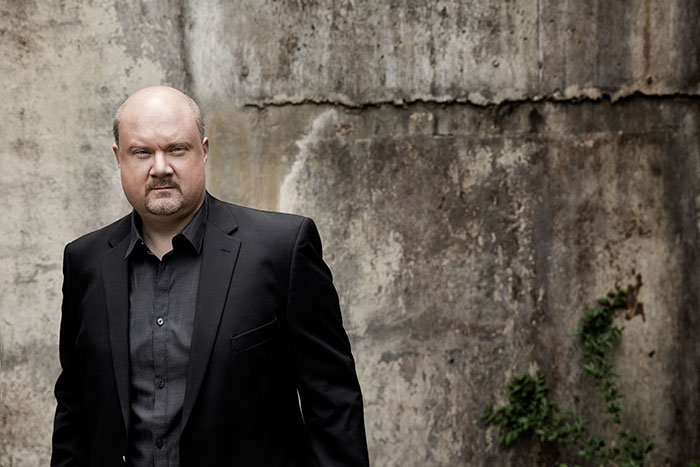 World-Renowned Baritone and WCU Professor Performs from Grammy-Nominated Album
Local audiences and the campus community can soon be serenaded by a GRAMMY Award nominee OR winner, when a West Chester University Wells School of Music Professor takes the stage on Monday, February 11, 2019.
Randall Scarlata, distinguished Baritone and Professor of Applied Music at West Chester University, and pianist Gil Kalish, will perform as part of West Chester's Wells School of Music Faculty Recital Series. The concert is at 7:30 p.m. on the 11th in the Madeleine Wing Adler Theatre, Swope Music Building and Performing Arts Center, 817 S. High Street, and is FREE and open to the public.
Scarlata and Kalish earned a GRAMMY nomination for Best Classical Solo Vocal Album for Schubert's Winterreise, an album they released in February of 2018. The album was recorded in the same theatre where the duo will now perform. GRAMMY winners will be announced on Sunday, February 10, so by concert "go-time" listeners might be hearing GRAMMY Award-winning work.
Perfect entertainment for a mid-February concert, Scarlata says Winterreise is "a 75-minute journey into the Winter landscape, both internal and external. It is a very beautiful, and very sad, piece."
Scarlata has appeared as a soloist with top orchestras and on important concert stages throughout the world. Having earned degrees from both Julliard and the Eastman School of Music, Scarlata has been praised by The New York Times and The Washington Post, among others. He has received many awards and honors, such as Young Concert Artists, Das Schubert Lied, Joy in Singing, The Naumburg Competition, The International Brahms Competition, and the Alice Tully Vocal Arts Debut Recital Award. Mr. Scarlata also received a Fulbright Grant to study (Schubert) in Vienna, Austria.
Scarlata adds, "Schubert has played a very important role in my life. I have a long history with Schubert and with this piece, and have been singing this repertoire for many years, using it for important debuts and recitals. I look forward to sharing this work with local audiences in the very place where Gil and I first recorded the album."
Back to top of page.