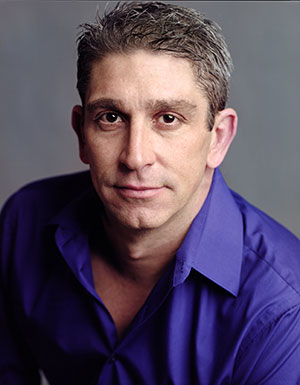 West Chester University's Poetry Center Welcomes


RICHARD BLANCO as 2019 Poet-in-Residence

West Chester, PA – The West Chester University Poetry Center will welcome Richard Blanco as the 2019 Poet-in-Residence. Blanco will do two public events on campus on Tuesday, March 19.

Blanco will speak and do an informal meet-and-greet on Tuesday, March 19, from 11:15 a.m. – 1:15 p.m. in West Chester's Main Hall, Room 200. He'll do a short reading and give a craft talk on how cultural identity and place inform his poetry and memoirs. Pizza will be served.

He'll do an evening book signing in West Chester's Anderson Hall, Room 211, at 7:30 p.m. He'll read from his new book, How to Love a Country, which will also be available for sale, as will several of his other works. How to Love a Country explores immigration, gun violence, racism and LGBTQ issues.

Both events are FREE and open to the public.

Selected by President Obama as the fifth inaugural poet in U.S. history, Richard Blanco is the youngest and the first Latino, immigrant, and gay person to serve in such a role. Born in Madrid to Cuban exile parents and raised in Miami, the negotiation of cultural identity characterizes his three collections of poetry: City of a Hundred Fires, which received the Agnes Starrett Poetry Prize from the University of Pittsburgh Press; Directions to The Beach of the Dead, recipient of the Beyond Margins Award from the PEN American Center; and Looking for The Gulf Motel, recipient of the Paterson Poetry Prize and the Thom Gunn Award. He has also authored the memoirs For All of Us, One Today: An Inaugural Poet's Journey and The Prince of Los Cocuyos: A Miami Childhood, winner of a Lambda Literary Award. His inaugural poem "One Today" was published as a children's book, in collaboration with renowned illustrator Dav Pilkey. His book Boundaries is a collaboration with photographer Jacob Hessler, and it challenges the physical and psychological dividing lines that shadow the United States. His new book of poems, How to Love a Country (Beacon Press), is available for public sale on March 26, 2019.

Blanco has written occasional poems for the re-opening of the U.S. Embassy in Cuba, Freedom to Marry, the Tech Awards of Silicon Valley, and the Boston Strong benefit concert following the Boston Marathon bombings. He is a Woodrow Wilson Fellow and has received numerous honorary doctorates. He has taught at Georgetown University, American University, and Wesleyan University. He serves as the first Education Ambassador for The Academy of American Poets.

For more information on Richard Blanco, visit Richard's website for more information.
About the West Chester University Poetry Center
The West Chester University Poetry Center was created in 2000 to further the study and appreciation of Poetry. The Poetry Center offers an active, interesting and diverse slate of activities, all to expand its mission of bringing poetry to an ever-widening audience. The Center's signature event is the annual Poetry Conference, which offers workshops in poetic craft, and provides a national forum to discuss trends and recognize achievement. Programming and events have been announced for the 24th Annual Poetry Conference, running June 5 – 8, 2019. View more information and register,
About West Chester University
Enrolling more than 17,000 students, West Chester University is the largest member of the 14-institution Pennsylvania State System of Higher Education. Founded in 1871, the University is a comprehensive public institution, offering a diverse range of more than 200 undergraduate, master's, and doctoral programs in more than 50 fields of study. In addition to the main campus in West Chester, the University offers programs through its graduate center, the campus in Philadelphia, and online. Six colleges and two schools comprise the University: University College, Colleges of Arts and Humanities, Business and Public Management, Education and Social Work, Health Sciences, and the Sciences and Mathematics, as well as the Wells School of Music, and the Graduate School.
Back to top of page.