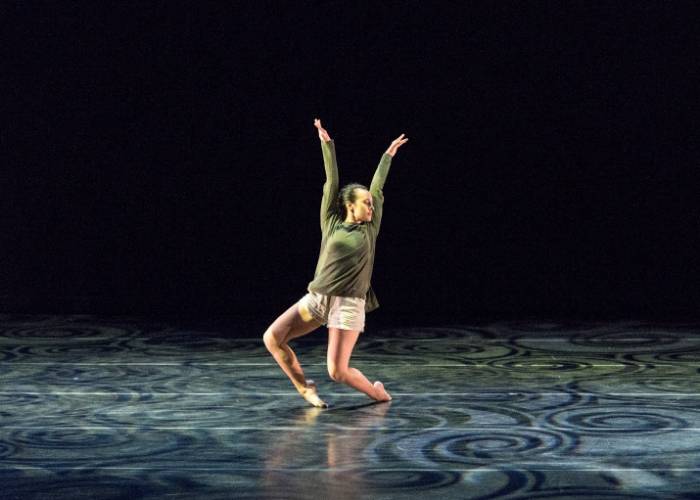 Department of Theatre and Dance Presents


Revival: A Dance Concert

West Chester, PA - West Chester University Department of Theatre and Dance, in cooperation with The College of Arts and Humanities and the University Dance Company, presents REVIVAL: A DANCE CONCERT. The concert takes place on November 9 at 7:30 p.m., and November 10 at 2 p.m. and 7:30 p.m., and is presented in the Madeleine Wing Adler Theatre in the Swope Music Building and Performing Arts Center, 817 S. High St., West Chester. Gretchen Studlien-Webb directs. Tickets range from $13 – 16 and can be purchased at www.wcupatix.com.

REVIVAL includes the work of three guest choreographers and four student choreographers. Guest choreographers are Molly Misgalla, Kelli Moshen and Michael Nguyen. Student choreographers are Hannah Boland, Syd Brannen, Ruby Rhoad and CJ Whitmire. There are approximately 70 student dancers in the show.

Director Gretchen Studlien-Webb says, "We are thrilled with the high caliber of guest choreographers who are working with us to create REVIVAL. At West Chester, we provide students with an invaluable experience – they have the opportunity to work in a professional environment and with choreographers who are working both locally and regionally."

One guest choreographers is Michael Nguyen, a Kennett Square resident who is also a West Chester alum. He graduated with a Dance minor in 2010, earned an M.F.A. at Temple University, and now works in the tri-state area as a dancer and choreographer. His hip-hop piece in REVIVAL involves 22 student dancers.

Nguyen says, "This is my first time coming back to West Chester as a choreographer. As an alum, I have an affinity for this program, and I think I have a lot to offer as a former student. I think dance is important because it builds character and life skills that can impact these student's futures, whether they pursue a career in dance or something else."
Back to top of page.