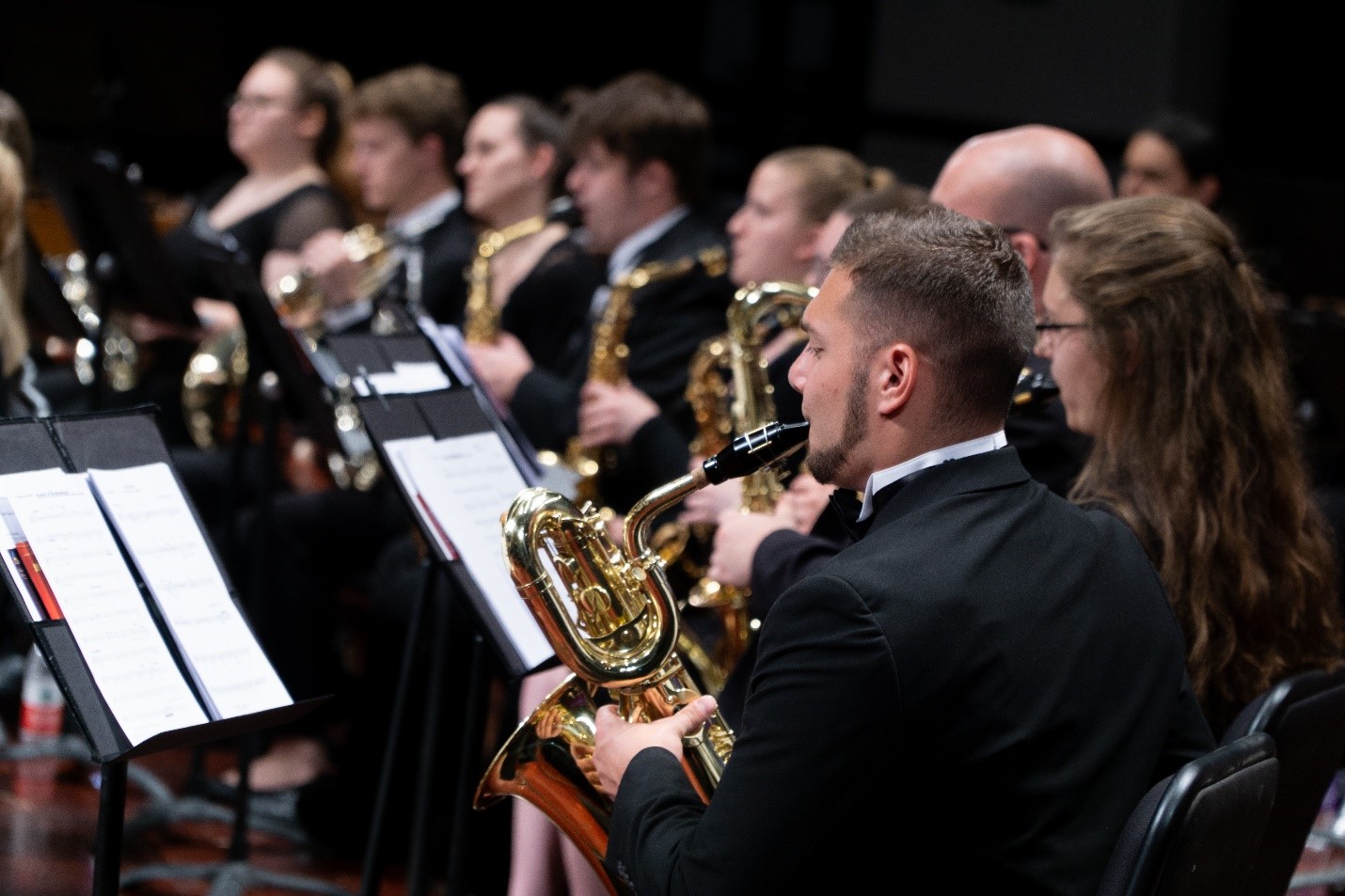 Taking the Stage:


Wells School of Music Wind Ensemble to Perform at Prestigious Band Conference

The West Chester University Wells School of Music Wind Ensemble is taking it on the road! The ensemble, under the direction of Andrew Yozviak, Director of Bands, has been selected to perform at the College Band Directors National Association (CBDNA) National Conference, running February 20 – 23, 2019 in Tempe, Arizona. The Ensemble will perform on February 21, 2019, in the Tempe Center for the Arts.

The Wells School of Music Wind Ensemble was one of 9 chosen to perform out of 57 applicants.

Director of Bands, Andrew Yozviak says, "What an honor it is, and also an opportunity for our students, to perform at CBDNA. Though our Wind Ensemble has performed for Eastern Division conferences, this will be the first time that we, or any of our PASSHE peers, have been invited to attend the National Conference. It is a testament to the quality of the music program here at the newly named Wells School of Music."

The unique program for the concert includes Karel Husa's "Music for Prague, 1968," which celebrates its 50th anniversary this year. Husa's landmark composition musically addresses themes of resistance against the invasion of Czechoslovakia.

Also included on the program will be the world premiere of WCU Wells School of Music Faculty Composer, Adam Silverman's, "Speaking Truth to Power, 2018."

Silverman's composition links Prague in 1968 to America in 2018, a place and time when media and civil liberties are again under threat. In it, four percussion soloists rally the forces of a large ensemble to speak clearly with one voice: WHEN TRUTH PREVAILS, LIBERTY WILL BE RESTORED.

The Wells School of Music Wind Ensemble features 55 of the finest wind and percussion students from the Wells School of Music, both graduate and undergraduate, and is one of four symphonic wind bands sponsored by the University. Ensemble members are selected through an audition process.
Back to top of page.