Nancy Witmer, Assistant Professor of Music Education, announces her retirement from the Wells School of Music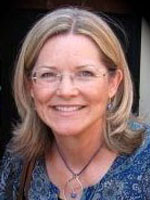 Join us in congratulating Nancy Witmer, Assistant Professor of Music Education, as she announces her retirement from the Wells School of Music. Witmer has been teaching for 27 years, and since 2013 at West Chester University.
A self-proclaimed "non-traditional" student and "life-long learner," Witmer is the mother of four. She earned a bachelor's degree in Piano Performance at Frostburg State University at the same time her oldest son was also attending the school.
"Sometimes we coincidentally were in the same classes," says Witmer, "That was interesting."
She began teaching at Frostburg while working to earn her M.Ed. there, and earned her DMA at Boston University, attending summer classes over the course of 7 years to earn the doctoral degree.
Witmer came to West Chester University as a student teacher/supervisor in 2013. In 2015, she was hired by the Department of Music Education. She earned tenure in 2020. She taught Intro to Music Education and Elementary and Secondary Methods, as well as supervised student teachers. She also taught in West Chester University's College of Education and Social Work as an adjunct professor (husband, Kenneth Witmer, retired as the Dean of that college in 2018.) In 2018, Witmer was honored by the WCU chapter of Omicron Delta Kappa and the Division of Undergraduate Studies and Student Support Services with a nomination for an Academic Advising Achievement Award.
Witmer says, "I've been so impressed with the level of seriousness and talent shown by the students at West Chester University. Their passion and interest about music education and ideas for learning strategies has been inspiring, and I will miss interacting with them. I will also miss my wonderful colleagues."
Chris Hanning, Dean of the Wells School of Music says, "Nancy has made a substantial impact on our music education program during her tenure with us. Her students and colleagues will miss her greatly. On behalf of the faculty and staff in the Wells School of Music, it has been a privilege to work with her and we wish her well in this next chapter of her life."
Nancy has always had a love for music. She began playing the piano at the age of 3, taught piano lessons for many years, and just purchased her "dream" Steinway Model O. She plans to enjoy her grandchildren and her new home in Bethany Beach, and hopes to again teach piano lessons.