Publications and Printing Staff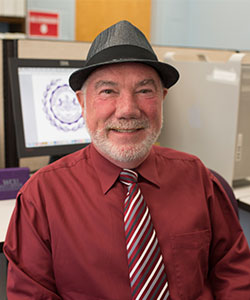 Rob McGuckin, Manager, Graphics and Printing
Rob attended Delaware County Community College and Philadelphia College of Art. He worked in prepress and design in commercial print companies for 23 years before becoming manager of the WCU Graphics and Printing department in 2002. His expertise runs the gamut and includes operating pre-press, press, and finishing equipment, scheduling and estimating, and vendor and resource relationship management.
Mary Williams, Artist/Illustrator
Coming soon!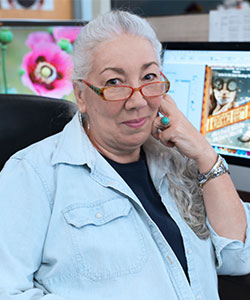 JoAnne Mottola, Artist/Illustrator
JoAnne earned her B.A. in Fine Arts at Ursinus College, where she studied under the tutelage of renowned painter Ted Xaras, and her master's degree from the University of Nevada, Las Vegas. A graphic design professional with more than 22 years of experience in commercial art, fine arts, graphic design and art direction, her specialties include illustration, portraiture, infographics, and magazine design. She has experience in non-profit, education, corporate, and entertainment industries. JoAnne has been with WCU since 2007.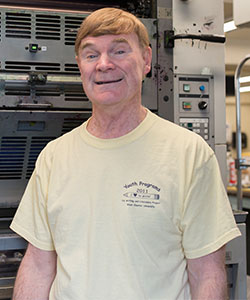 Lewis Merkins, Press Operator
Lew worked as a pressman in the commercial printing industry for nearly 40 years before coming on board at WCU in 2000. He has experience operating numerous types of press, pre-press, and finishing equipment in both the offset and digital environments.