INFORMATION SERVICES & TECHNOLOGY
CONTACT
Office of the Senior Associate Vice President & CIO
Email: avpis@wcupa.edu
Phone: 610-436-2828
For Technical Support visit the Help Desk or call 610-436-3350
WORK CONTINUITY
Find resources for tools that enable social distancing and enhance productivity.
CONNECT TO WCU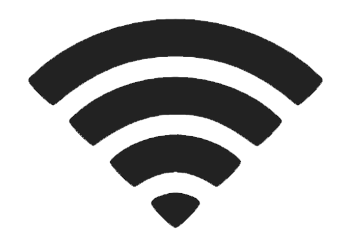 Get online to connect with the WCU community and access VPN resources.
DUO Multi-Factor Authentication is Now available!
Duo Multi-Factor Authentication is an added security measure to protect your account information. The self-enrollment process makes it easy to register your smartphone or tablet and install the application on your device - check out this short video.

To Get Started: Check your inbox for an enrollment invitation from Duo (noreply@duosecurity.com) containing a link to the self-service portal. Use that link to begin the enrollment process. This ServiceNow Knowledge Article provides detailed instructions to assist you with enrollment.

To learn more visit wcupa.edu/DUO
Frequently Used Links
Tools for Productivity and Collaboration
Resources for New Students and Alumni
Set up your WCU Account, find computer requirements and discounts, get help requesting transcripts - Learn More
Accessibility
Learn more about resources, accommodations, and services for people with disabilities.
Services
Accounts & ACCESS
Change your password, update your name, apply for an account, etc.
Services
EMAIL
Information for email, calendaring, and collaboration using Microsoft Outlook, Skype for Business, and Webmail.
Services
IT Purchases
Purchase computers, printers, accessories and software for department use..
Services
Learning Spaces & Teaching Technologies
Learn more about available computing facilities, and collaborative learning spaces.
Services
Network, Phone & CABLE
Connect to the wireless networks, set up on-campus phone/voicemail, cell phone guidelines, connect your game console and more.
Services
Security & PRivacy
Report a security incident, read IS & T's policies and procedures, apply for a personal account, and more.
Services
Software
Software available to faculty, staff, and students of the University.
Software List
Software for Employee WCU Devices
Software for Employee Owned Devices
Software for Students
WCU Mobile App
Services
Video & Media SERVICES
Borrow a camera, learn where you can use RamCast, and more.
Services
Back to top of page.