Faculty
Anita Foeman, PhD (Communication Studies)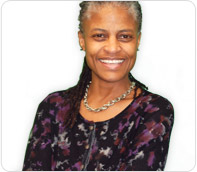 Anita Foeman Faculty Page
B.A. from Defiance College
M.A. Temple University
Temple University, Speech Communication, PhD 1982
My research over the past 28 years has been in areas of diversity. My most recent collaborative work is on multiracial families, many of them international (African, Asian, Latino, American)
My ongoing work on ancestry DNA has pulled in a wide variety of individuals from a range of international backgrounds to explore the commonality among humans in their genetic profiles.
Over the past 20 years, in my class in intercultural communication (COM 250), I have had people from around the world come to class to talk about their cultural experiences. These have included exchange and international students from China, Japan, Viet Nam, Iran, Iraq, United Arab Emirate, Saudi Arabia, England, Ireland, and others. I have had immigrants from these and other countries including Mexico, India, Argentina, and more, visit class. In addition, in recent years we have Skyped with students who are Australian and Italian and with American students and expatriates in Iraq, Sweden, Italy, etcetera. Most of these individuals have participated in panel activities held throughout the semester. I have also included international students in the DNA element of the class, in which I ancestry DNA test class members and have them share their results and their experience in the panel format. One of my hopes is to extend the project internationally.
The inclusion of the international element in my intercultural class has created a richness that could not be accomplished in any other way. In a class that is highly interactive and includes varied activities and presentations, these panels are consistently the favorite element of the class and I hope to expand opportunities for interaction and internationalization in the future.
---
Bill Lalicker PhD (English)

Bill Lalicker Faculty Page
Loyola Marymount University, B.A., English (magna cum laude) 1978
University of Washington, Ph.D., English, 1987.
I taught WCU English courses at Harris Manchester College of Oxford University in the summer of 1998. I've participated in Faculty/Staff Study Abroad Initiative research exchanges in China in 2002, and in Poland in 2005, and co-edited Proceedings volumes collecting scholarly papers from those research exchanges. I taught summer classes in English composition and in American literature, as a Visiting Professor at Zhejiang University of Finance and Economics in Hangzhou, China in 2006. I co-directed the first Knowledge Crossing Borders/Congreso Internacional de Educacion Superior (KCB/CIESUP) international higher education conference sponsored by WCU and Universidad Nacional de Costa Rica, in Heredia, Costa Rica, in 2010; and served on the steering committee for the second KCB/CIESUP conference, held at WCU in 2012. I've taught WCU business and organizational writing courses partnering students from Guizhou University, China, and WCU students.
I've given numerous scholarly papers on intercultural rhetoric in China, the Netherlands, Costa Rica, and the United States. Most recently, I presented research on intercultural and comparative rhetoric a the Writing Research Across Borders International Conference in Washington, DC, in 2011; and have been invited to provide a workshop on Translingual Writing Pedagogies for the Conference on College Composition and Communication in Las Vegas, Nevada, USA, in 2013. I have been a referee, advisory editor, or article author for College English; College Literature; Asian Journal of English Language Teaching; College Composition and Communication; and other journals in the field.
From 2009 to 2011, I was Director of the Global Development Collaborative, an official faculty advisory group on WCU international policies and initiatives, serving the Associate Vice President for Faculty Development and the Office of the Provost. I served on the 2010-2011 WCU Task Force on Internationalization. Since 2009, I have served on the Pennsylvania State System of Higher Education (PASSHE) International Education Council, convened by the PASSHE Chancellor; in this capacity, since 2010, I have co-chaired the Council's annual International Education Summit.
I'm on the Board of Directors, and am a past President of the Board, of the Volunteer English Program, a nonprofit corporation training tutors, and providing books and curricula, to teach English to immigrants from many nations.
---
Linda Stevenson PhD (Political Science)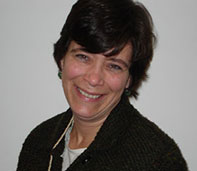 Linda Stevenson Faculty Page
Ph.D. Political Science, University of Pittsburgh, (2000)
Ph.D. Certificate in Women's Studies (1997)
M.A. Certificate in Latin American Studies (1997)
M.A. Political Science, University of Pittsburgh (1995)
B.A. Political Science, College of Wooster, Ohio
I teach International Relations, Comparative Politics, and Latin American Culture and Politics, as well as seminars on Globalization, United States - Latin American Relations, Latino Politics, and Women and Politics. Over the last fifteen years, I have published primarily on my research on women and politics in Mexico and Chile in academic journals including Women and Politics, Latin American Research Review, Latin American Perspectives, and in several book chapters. More recently I have published on a variety of related topics such as the organization of a women's cooperative in Philadelphia, social development and human rights in the region of Latin America, and how to teach globalization using interdisciplinary and study abroad approaches. My ongoing teaching and research interests include women's labor rights, and pedagogies which aid students in enhancing their cross-cultural competencies. Recent initiatives include organizing cross-cultural Service Learning opportunities with Latino communities locally, such as an Alternative Spring Break program in North Philadelphia with a Latino mural artists in Spring 2014; the sixth WCU-sponsored Latino Communities conference during Hispanic Heritage Month; and interdisciplinary offerings in Cuba and Mexico.
---
Matt Waite PhD (Physics)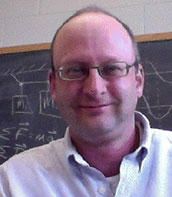 Gettysburg College, BA Physics, 1989
University of Delaware, PhD Physics, 1995
I led a group of WCU physics majors and minors on a study abroad trip to London in 2011 and 2014. We visited sites of interest related to physics, such as the Royal Observatory at Greenwich, the burial place of Nobel Prize winning Physicists at Westminster Abbey, and Stonehenge. We also broadened our international experience in the liberal arts tradition with visits to sites of historical interest such as the Tower of London and Hampton Court.
I've also made personal trips abroad (UK, Italy, Belgium, Czech Republic, Germany, Greece, Austria, Switzerland, Croatia, Hungary).
---
Marcia Welsh (Nursing)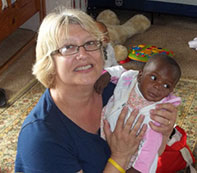 Marcia Welsh Department Page
West Chester University, BSN, Nursing
University of Pennsylvania, MSN, Midwifery
Widener University School of Law, MJ, Master of Jurisprudence, Health Law
Widener University School of Law, DL, Doctor of Laws, Health Law
I have led the Nursing in South Africa program at WCU in January 2013 and 2014 and at the University of Delaware in 2011,and planning for 2015. (Students explore the core concepts of global health affect women and children in resource-limited settings. They are able to evaluate global health concerns such as HIV and AIDS, perinatal transmission of HIV, maternal and infant mortality and lack of trained childbirth attendants, fistula formation and repair, reproductive health and intimate partner violence through visiting and working in Midwifery Obstetrical Units (MOUs), hospitals in the Cape Town region and HIV schools and orphanages in Pretoria. The primary focus is on the health care of women, newborns and children in South Africa. )
Other areas of research and involvement
HIV/AIDS and its effects on puerperal women as related to gestational/post partum depression in sub-Sahara Africa. Characterization of alcohol use in women of Mexican heritage: Does birth place matter and impacts on health.
American College of Nurse-Midwives (member)
Global Health
Human Trafficking
Committee for the Advancement of Midwifery
International Confederation of Midwives (member)
White Ribbon Alliance (member)
La Comunidad Hispana, Project Salud (nurse-midwife)
Steering Committee, Women's Studies (WCU)
Simulation for Safe Motherhood (presentation at Western Cape College of Nursing, Cape Town, ZAR) 2011
Simulation for Safe Motherhood (presentation at the American College of Nurse-Midwives Annual Convention, San Antonio, TX) 2011
Simulation for Safe Motherhood (presentation at the International Health Research Conference, Trinity College, Dublin Ireland) 2010
Global Concerns in Health Law (presentation at the International Health research Conference, Trinity College, Dublin Ireland) 2009
Back to top of page.