Fulbright Scholarships
International education exchange is the most significant current project designed to continue the process of humanizing mankind to the point, we would hope, that nations can learn to live in peace." - Senator J. William Fulbright (1905-1995)
Applications are open for the 2019-2020 Fulbright U.S. Scholar competition is now open
Purpose
Established 1946
Sends U.S. academics and professionals overseas and brings scholars and professionals from abroad to the U.S.
Sponsored by U.S. Department of State's Bureau of Educational and Cultural Affairs
Administered by the Institute of International Education's Council for International Exchange of Scholars (CIES) on behalf of the United States Department of State, Bureau of Educational and Cultural Affairs (ECA)
Application Process and Resources
There are a number of key resources on campus that can assist you with your interest and application. All previous campus Fulbright Awardees (see bios) are here to assist, along with the Center for International Programs (
Dr. Peter Loedel
)
Eligibility
U.S. citizenship
A Ph.D. or professional/terminal degree
Professionals and artists outside academia -recognized professional standing and substantial accomplishments
Teaching experience as required by award
As a general matter, preference for Fulbright Scholar opportunities will be given to candidates who have not previously received a Fulbright Scholar grant
Fields of Study
All academic fields and many professional fields are eligible
Traditional Humanities and Social Sciences
Hard and Applied Sciences
Technology
Engineering and Mathematics
Performing and Visual Arts
Interdisciplinary fields
584 Awards listed for 2015-2016
300+ All/Multiple Discipline Awards 2015-2016
There are more than 1,200 Grants designed for faculty, administrators, and professionals with grant lengths varying from Core Grants (2 to 12 months), Specialist Trips (2 to 6 weeks), and Seminars (2-3 weeks).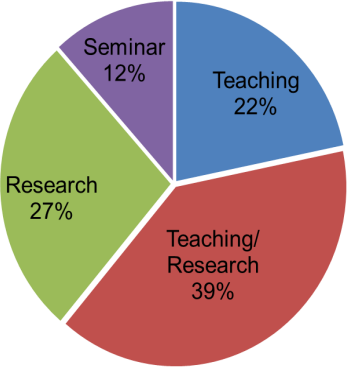 Important Dates and Timelines
Please pay close attention to deadlines noted on the main Fulbright site. Typically, primary Fulbright Program awards have a due date of AUGUST 1st of each year.
August: CIES staff review for completeness, etc.
September: Discipline review committees read electronically
October to November: U.S. peer review committees meet to discuss a single geographical region
November through January: Applicants notified of status, either recommended or not recommended
February through May: Recommended applications sent to host countries and J. William Fulbright Foreign Scholarship Board for final approval
Back to top of page.