How to Navigate the College Search
Congratulations on starting your college search process!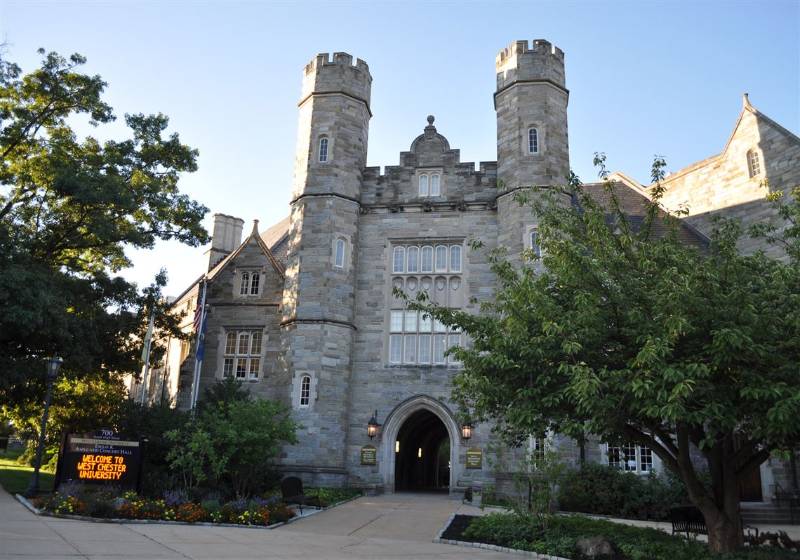 Finding the right fit is exciting, but we understand that the search can be overwhelming, especially during this uncertain time.
Luckily, there are many ways to experience schools, and WCU is here to help you through the process. Here are our top six ways to navigate your college search:
Do your research.
Visit colleges' websites, talk to family and friends, and utilize your school's college counseling center. Naviance is a great resource that allows you to search for colleges and learn fast facts. For example, did you know that WCU is ranked as a top public school and as a Kiplinger best buy? WCU offers a valuable education at an affordable price.
Sign up for a tour and information session held either in person or virtually!
WCU is open for in-person tours, and you can sign up online for a day and time that works for you. During your time on campus, you will listen to an information session and then go on a guided tour. Can't make it to WCU? Experience our beautiful campus through our virtual tour and then learn about academics, student life, and the admissions process by listening to our virtual information session.
Meet with an admissions representative.
The Office of Admissions is open for walk-in guests from 8:00 a.m. to 4:00 p.m. Monday through Friday, and we are happy to answer your questions. A convenient alternative is to schedule a virtual one-on-one appointment with an admissions counselor. We offer times Monday through Friday, from 9:00 a.m. to 3:30 p.m. Sign up today!
Attend an open house event.
We are excited to announce that our three fall open houses will take place virtually! Sign up for September 26, October 17, or November 14 to hear from Admissions, Financial Aid, and faculty in your major of interest. These events will give you an overview of all things West Chester.
Learn more about your major of interest.
Do you know what you want to study in college? Check out our list of over 90 majors. You can find information on the academic department's website and reach out directly to faculty to get your questions answered.
Participate in a virtual visit or college fair.
Check with your school counselor to see if your high school is hosting any virtual college visits or fairs. These are great opportunities to connect with admissions representatives!
West Chester University's Office of Admissions is always here to help you through your college search and the application process. Have a question? Reach out to the admissions counselor for your area. We look forward to hearing from you!
RAMS UP!
---
Is there something you would like to learn about that you think should be featured on our Admissions blog? Send us an email with your ideas. You can also share our blog by using the share to Facebook, Twitter, and email buttons on the left-hand side of this page.
Back to top of page.