Location: Lower Level of Commonwealth Hall (Use the Student Health Center entrance)
Contact: pantry@wcupa.edu
Hours of Operation: Monday-Friday 10 am to 4 pm
The Resource Pantry
The West Chester University Resource Pantry supports student success by minimizing food and basic need insecurity and preparing students for life after graduation.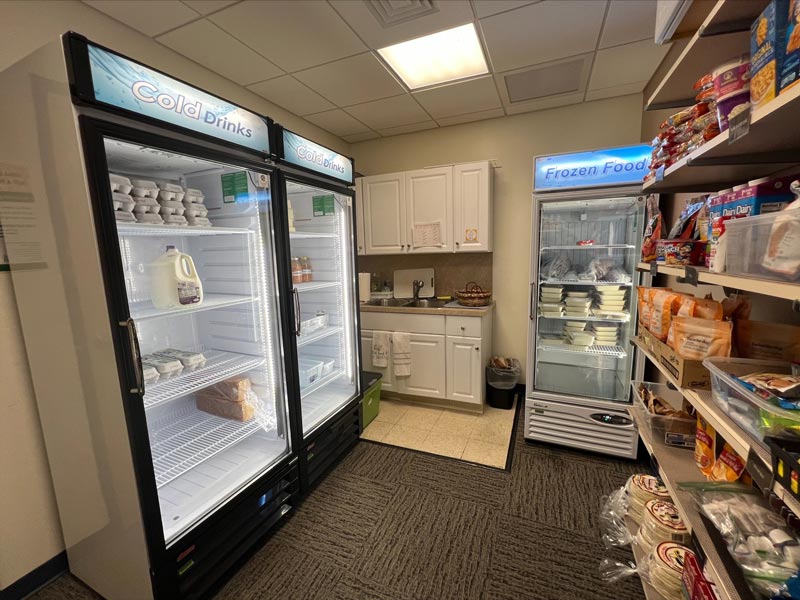 How the Pantry Works
The Resource Pantry is open to ALL undergraduate and graduate students at West Chester University, regardless of need level.
No appointment necessary, walk-ins are welcome at any time during our hours of operation.
Ways to support the Pantry
Financial Contributions: Monetary donations are greatly appreciated because they allow us to purchase the items that we need the most when we need them.
Food and Item Contributions: In-person donations are accepted during our hours of operation.
Amazon Wish List: The Resource Pantry has launched an Amazon Wish List. Now, you can order donations of our most-needed items online and have them shipped right to our front door!
Donation Information
Donation Drives
On-campus student organizations, departments, and interested parties that are interested in sponsoring a donation drive for food or other items, please reach out to us at pantry@wcupa.edu to schedule a donation drive.
Donor FAQs