Meet the Staff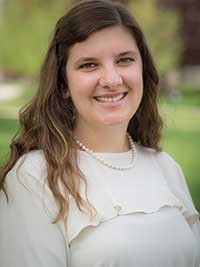 DEVAN KOWALEK ZGLESZEWSKI
Director of New Student Programs
She/Her/Hers

Areas of responsibility: Oversees NSP budget and day-to-day operation of the Office of New Student programs. Heads planning for all orientation and Welcome Weekend programs as well as staff hiring, training and supervision. Coordinates closely with Academic Affairs, Enrollment Management and other key campus partners in planning programming. Represents NSP on campus committees, including first-generation student initiatives.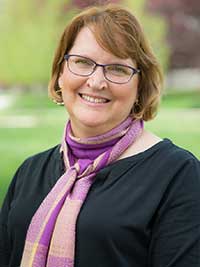 ELLEN DISANTI
Assistant Director of New Student Programs
She/Her/Hers

Areas of responsibility: Orientation communications including mailings, orientation booklets and email communications. Orientation registration and attendance for all orientation programs and attendance for required welcome weekend programs. Administration of online pre-orientation program and D2L orientation modules. New Student Programs website.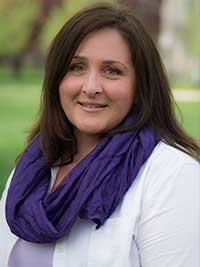 MARIA TURNER
Staff Assistant for the Office of New Student Programs
She/Her/Hers

Areas of responsibility: New Student Programs reception and clerical support. Administering general orientation email inbox. Budget reporting, purchase orders and procurement card reconciliations. Orientation leader hiring paperwork, background clearances and payroll.

Fall 2021 Graduate Staff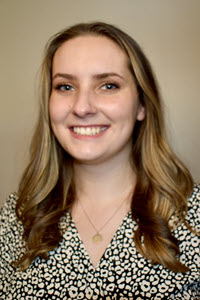 Maryclare rae
Graduate Assistant
She/Her/Hers

MaryClare is a second year masters student in Higher Education Policy and Student Affairs. She has been the Graduate Assistant for the Office of New Student Programs since Summer 2020 and just assisted with the completion of this summer's orientation and welcome week activities! MaryClare hopes to work in the field of orientation after finishing her master's degree and loves helping students feel more at home on their campus. In her free time, MaryClare enjoys watching movies and spending time with family and friends.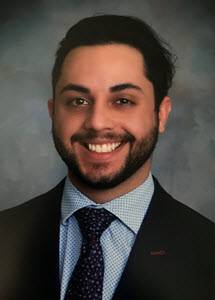 Dimitris (Dimitri) Angelis
Graduate Assistant
He/Him/His

Dimitri started at West Chester University as an undergraduate student in 2018 after a few years of community college without any idea of what he wanted to do. With the help of his advisors and professors, he realized he wanted to go into the field of student affairs to help students like himself find their way and navigate the college experience. Dimitri is excited to work with first-year students and orientation leaders through his graduate assistantship in the Office of New Student Programs and is excited to learn more about the field as he starts in the Higher Education Policy and Student Affairs master's program this semester.
Back to top of page.