Wellness Promotion
Welcome to the Office of Wellness Promotion! We are excited to provide you with engaging opportunities to learn about your health and well-being.
Office Info
Email: wellness@wcupa.edu
Phone: 610-436-0730
Office Location: Commonwealth Hall, Ground Floor
Follow us on social media:
Instagram: @wcuwellnesspromotion
Facebook: WCU Office of Wellness Promotion
Twitter: WCU_Wellness
Join us on Ram Connect
Hours:

Mon-Fri: 8am-4:30pm
Sat-Sun: Closed
Wellness Promotion Youtube Channel
Decisions About Drinking Workshop: Wednesday, 10/6 @ 10:30am
Coloring Together: Stress Management: Thursday, 10/7 @ 1pm
*registration and additional information available on RamConnect
Understanding Opioid Use Disorders and Responding to Overdose Emergencies: 10/6 @7pm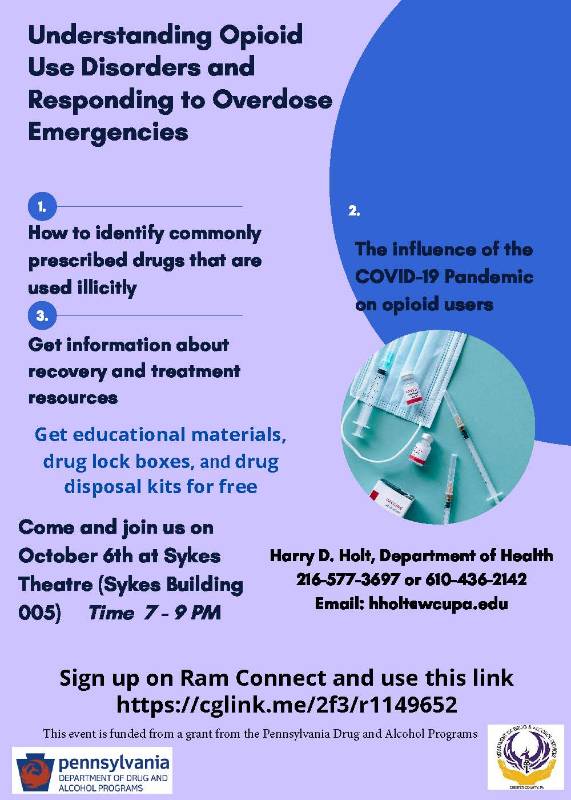 Back to top of page.