DARLINGTON WELCOMES NEW INSTRUCTOR
Originally published by ChaddsFordLive on August 26th, 2016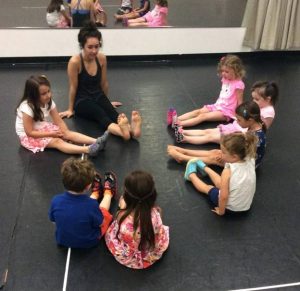 Darlington Arts Center has announced a new addition to its Dance Program, which provides instruction - ranging from ballet to hip-hop - to students of all ages in a fun, encouraging environment.
For the 2016-2017 season, Darlington will welcome Olivia Goodwin '13 to its team of committed instructors. Goodwin will teach Little Dancer Combo, a ballet and jazz technique class for children as young as 3, and the Darlington Dance Company, an ensemble class for Darlington's most advanced dancers. These classes begin in September and culminate in the June Dance Recital, said a Darlington press release.
Goodwin has been "dancing for as long as I can remember," starting her training at just 6 years old. She studied dance throughout her childhood and teenage years and went on to receive her B.A. in Theatre and Dance from West Chester University. She also received a certificate of merit from the Kennedy Center of Performing Arts, ACTF Region Two, for her assistant choreography during "She Loves Me" at West Chester University, the release said.
"The best part about teaching dance is seeing how much my students grow from the beginning to the end of the year," Goodwin said in the release. "Whether their confidence improves or they conquer a technical move, that's when I feel the most proud of what I do."
Darlington Arts Center is dedicated to providing artistic opportunities for all ages and skill levels in music, art, drama, and dance. Its academic year begins on Sept. 10 with new classes in all the arts. Classes are available for all ages (from preschool through adult) and skill levels and explore a wide variety of styles.
"I believe that all the arts have a profound effect on education, so I love that Darlington's program allows students as young as 2 to begin exploring movement while creating a fun, positive environment," she said in the release.

Learn more about the Department of Theatre and Dance at West Chester University.