Current Student and Alumni Spotlights
Our students often enter having been leaders in youth organizing, school government or clubs, religious life, or other community work, and they are looking for opportunities to connect their passions with in-depth study. Historically, well over half the students in our courses are Black, Indigenous, and People of Color, and many are first generation college students. Our alumni have a strong track record of landing entry-level jobs, becoming community organizers, nonprofit leaders, urban and rural educators, counselors, out-of-school-time youth leaders, trainers, entrepreneurs, and more. Our students say they want to "give back," "make a difference," "make change," or even "save the world"! Check out some highlights from graduates of our program below.
Current Student Spotlights
Dag Mawe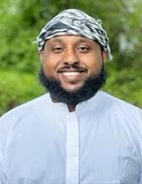 What is your name and what are your pronouns?
My name is Dag Mawe, and I use He/They pronouns.
Where are you from and what is your educational background?
I'm from Southwest Philadelphia. I began my college career at Delaware County Community College, where I earned an Associates' in general studies with a concentration in psychology at Delaware County Community College. I transferred in Fall of 2022, and am now a junior at West Chester.
What drew you to the RUCCAS program?
I thought it was a really unique program, and had never heard of a university with a major like it. I also really liked the interdisciplinary approach of the program. Being able to dabble in my many academic interests was extremely appealing and unique.
How has the RUCCAS program shaped your educational journey?
It's definitely made me recommit to my desire to be an agent of change in my community. The idea that meaningful change happens locally as opposed to having a desire to "change the world." That's all good, but real meaningful things happen right in your backyard.
What are some of the meaningful projects you have worked on?
When I took my Intro to Urban Community Change class, the entire class was confused about the guidelines for the final project and nervous they would not be able to get a good grade. The students of the class and I all came together and wrote a proposal demanding that we are entitled to a good grade for completing the project. Each member of the class signed the proposal, and we presented it to the professor. This method worked, and we were able to secure a good grade on that project despite its unclear guidelines. Additionally, as part of the RUCCAS program, I'm pursuing an internship with the Chester County Partnership to End Homelessness, for which I hope to use skills from my classes.
What hobbies/projects do you have outside of school?
I'm a performing artist, I do spoken word poetry and have done so for a decade. I'm a big cinephile, I like to cook, and I like to play with my dog.
Do you have any words for students looking to pursue the RUCCAS program/YES minor?
Anybody that wants to pursue this program, just know the fact that you are a person means you are inherently needed in this program. Your perspective is meaningful regardless of your experiences. Even if you think you have nothing to contribute to you definitely.
Alex Sherman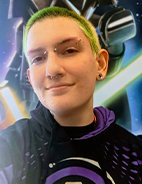 What is your name and what are your pronouns?
Alex Sherman, and I use any pronouns.
Where are you from and what is your educational background?
I am from Collegeville, PA. I began college at Montgomery County Community College and got my Associates' in liberal studies. This is my first semester at West Chester.
What drew you to the RUCCAS program?
This is the only program that I found like this. This program doesn't exist anywhere besides at West Chester. No other college has a program dedicated to creating change within urban communities. At every other college, urban community change programs would likely only be 1 or 2 courses.
How has the RUCCAS program shaped your educational journey?
This is my first semester at West Chester and I am taking first classes in the RUCCAS program. However, the emphasis on true community action in my classes has already shaped my perspectives. It shows me what you can do every single day consciously to shape the world and create real meaningful difference.
What are some of the meaningful projects you have worked on?
I currently work at the University of Pennsylvania on a research project called IGNITE. The focus of the study is on financial and environmental justice and its effects on black and brown people's physical and mental well-being. I hope to continue with this work and integrate it into my internship requirement for the RUCCAS program.
What hobbies/projects do you have outside of school?
Besides my work at Penn, I also do eSports on the side. I work with a friend who owns a small eSports company called Asylum.
Do you have any words for students looking to pursue the RUCCAS program/YES minor?
I cannot think of a major that would more impact the course of your life than this one. It will change everything about the way you think and pursue your future.
Alumni Spotlights
Jamilah Woodards '22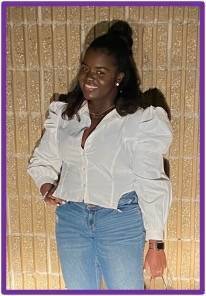 In Spring of 2019, I enrolled in a pop culture writing course taught by one of my favorite professors, Dr. Hall. He encouraged us to think critically and analyze information beyond surface level. After turning in a memoir, I was heavily encouraged to join the YES minor. The program grew to be a comfortable space to discuss the challenges that impact the very place I grew up in and the people who live there. As students, we were able to go out into the world and take action. The YES program allowed me to find solace in the fact that there are people in higher education who truly care about our urban youth. I know for certain everyone can find something greater within the program, and glad that I've gained this experience the past few years.
Bailey Karst '22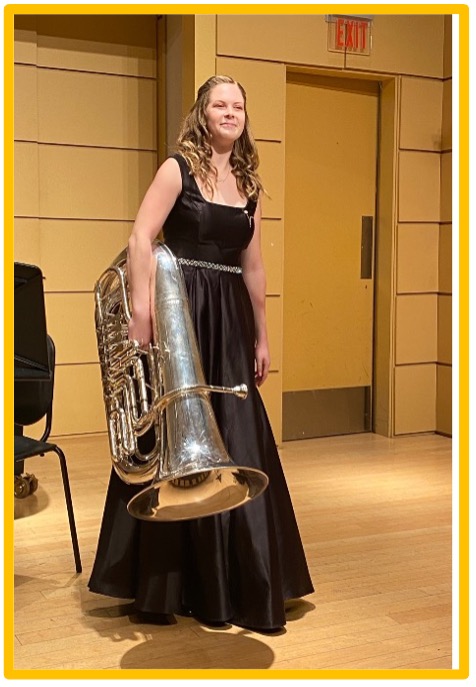 The YES program, to me, means hope for the future. I want a better future for our youth than I had, and I want the youth that I work with to know that they have so much power to make change. They have so much more power than they know, and it is our job as teachers, parents, and social workers to show them that they have that power through our work with them. The YES program has taught me that I will never stop learning from my students and young people. My plans for after graduation are to continue my education and get a master's in social work degree and eventually a Ed. D., but who knows where life will take me! You can always plan, but life might take you off of that. Taking life moment by moment is a big philosophy of mine, so nothing is ever set in stone.
Nia Stevenson '22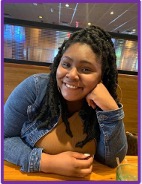 To empower youth to be unapologetically authentic and real is something I grew up with as well as something I want to help and pass down to others. The YES minor and RUX major allow that to happen! Between internships and the tools learned in the classrooms, I have learned so much about the real meaning of inclusivity and what it means to truly be a vessel for youth. You can only be who God called you to be on this earth, so there is no reason to hide that and dim your light and I want to encourage youth to do that. When I graduate, I plan on continuing my education by getting my masters in secondary education to eventually start teaching social studies/government in the classrooms.
Keyirah Bortley '22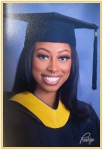 The process as an undergrad is anything but easy. There are plenty of times I just wanted to give up, especially once COVID hit in 2019. But it's important to remain disciplined and resilient no matter what life may throw your way. The YES program has taught me a lot about the struggle and never giving up. This program means so much to me and has shaped me into a better person, facilitator, and activist for change. I intend to help within my community, probably starting off as a school counselor, as I plan to go back and earn my master's degree. Here's to the class of 2022! Stop at nothing to leave your mark on this world!
Aishah Nashedeem '20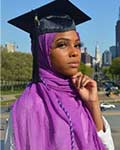 In short, the YES Program has equipped me with the knowledge, experiences, and network to fulfill my greatest passion, which is making my community better through educating and mentoring the youth. Thank you YES! Following graduation I will be attending Relay Graduate School of Education to obtain my teaching certification, while continuing to grow and develop my mentoring program, Project Fierce.
Elise M. Jackson '20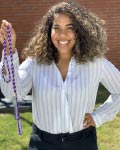 The Youth Empowerment and Urban Studies minor at West Chester University means a tremendous amount to me and has shaped my undergraduate experience. I was a little hesitant at first to join the program but with more communication and testimonials, I realized my interest in working with underprivileged youth would be enhanced. I soon realized, this program was a very interesting one! From the personal and professional bonds I gained with instructors as well as growing closer to my fellow colleagues who do not all look, live, or act like me - all coming together for the common good of social change. I am very grateful for the experiences I had the chance to explore such as learning about privilege with Dr. Hall and Dr. Riley, completing a field experience at Julia R. Masterman Elementary School in Philadelphia through Dr. Ashley, and helping with Dr. Cooke's amazing iCamp Summer program in 2019.
This program overall has encouraged me to not only help my community any way I can, but to create a "ruccas" when doing so. This fall, I plan to continue my education and pursue a master's degree in counseling at Virginia Commonwealth University in Richmond, Virginia! Thank you to the YES Minor program instructors, coordinators and an even bigger thank you to ALL the friends I have made in the minor. Congratulations on graduating and I wish you all so much success, health, and happiness!
Gabriella Melchiorre '

20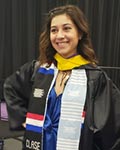 I am Gabriella Melchiorre, a proud graduate of West Chester University where I earned my Bachelor's of Science in Education, Early Grades Pre K- 4 with a minor in Youth Empowerment and Urban Studies. I was introduced to YES in a prerequisite course as a freshman. The following year, I decided to declare it as my minor. It stood out to me more than any other program at West Chester. It requires passion, dedication, and determination and that is exactly what I wanted. With YES I have been able to connect with a lot of great people and programs. One program in particular that I am proud to be apart of is iCAMP Academy. It has truly become a passion of mine to see the young adults we bring to campus grow so much just within one week. I can go on and on about how grateful I am to be apart of such a wonderful community, but one thing I want to say is THANK YOU. Thank you to the YES program because I honestly think it is one of the reasons why I will be teaching a 4th grade class at Philip H. Sheridan Elementary. The administrators were intrigued about the YES program and during my entire interview I could not stop referencing it. So thank you to all the professors I had the pleasure of meeting and thank you for such a wonderful program.
Jessica Amarant '19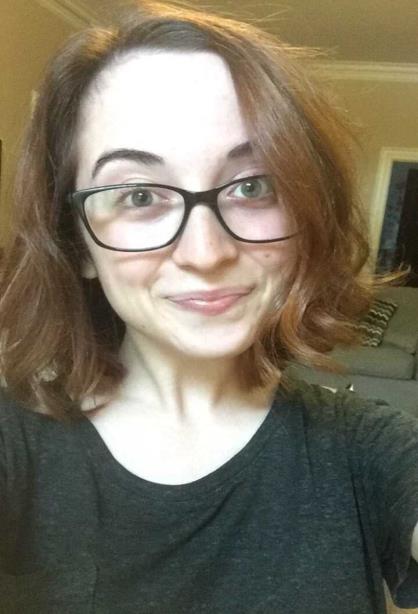 The YES minor has transformed my understanding of justice and has informed my practice as an educator. The program has catalyzed me to work towards equity and restoration in all areas of life. I look forward to working alongside my future students to fight against oppression and build a more just society. In June, I will begin my professional teaching career as an Extended School Year special education teacher with the Chester County Intermediate Unit. I hope to also acquire a 2019/2020 school-year position as a special educator.
Norma Fuentes-Monesino '19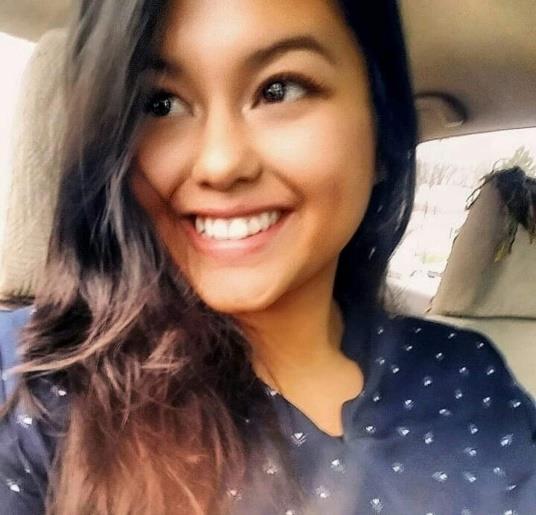 It is in this minor that I took my first steps as an organizer, in which I stood in my purpose as a leader and activist for immigrant justice and my community. It has become a collaboration of brilliant, hard-working, compassionate intellectuals for which I have joined in the shared passion to uplift youth to pave the way for a more just, and free world for the generations to come. This minor served as a lens for which I was able to identify and become the author of my life experiences that have cultivated the social change agent in me. I felt heard, empowered, and now ready to plant the seeds that were passed down to me in the form of intellectual property. I have embodied and hold dearly the power in liberation through education.
My next journey to disseminate my theory of change to, will be in relocating to Philadelphia where I aspire to serve as a health advocate for migrant and multicultural communities. I hope to begin this work for the Women, Infants, and Children (WIC) Nutrition Program, but I'm just as excited for the plethora of non-profit organizations, where I hope to find my next Y.E.S. community of youth workers.
Kaylah Gooden '19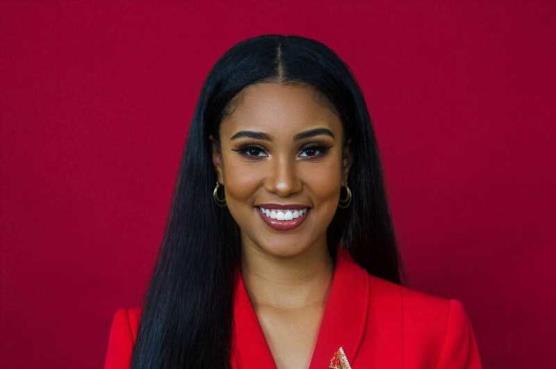 Kaylah Gooden is a Senior attending West Chester University of Pennsylvania, majoring in Communication Studies with double minors in Media and Culture and Youth Empowerment and Urban Studies. As a Board of Governor Scholar, Kaylah is truly devoted to her studies, yet still manages to maximize her time for student involvement opportunities on campus. She has previously been involved in Más Flow Latin Dance team as the Captain, and C.A.L.Y.P.S.O. Caribbean Student Organization as the Public Relations Chair.
Other leadership positions Kaylah has obtained throughout her WCU experience include: Golden Rams Society Member, WCUR 91.7FM The Curve Radio Host, Miss Gold 2016, Third-term Peer Mentor of the Dowdy Multicultural Center, Certified College Algebra Tutor, WCU Dowdy Emergent Leader, Black and Latino Greek Council Secretary, and an illustrious member of Delta Sigma Theta Sorority, Inc. Rho Alpha Chapter.
After graduating and earning a Bachelor of Arts Degree from the Department of Communication and Media, Kaylah plans to become a broadcast journalist in the Entertainment and Media Industry. She would like to use her voiced platform to inspire, relate and challenge diverse communities and audiences.
"The YES Minor has definitely helped me with my future endeavors. I have applied the ideals taught in class to my real life situations. The faculty within the program's empowering nature has allowed me to feel confident enough to combat these issues in order to create a more accepting and fair society. Thank you again for all that you've done for me in the future!"
Kaitlyn Foster '19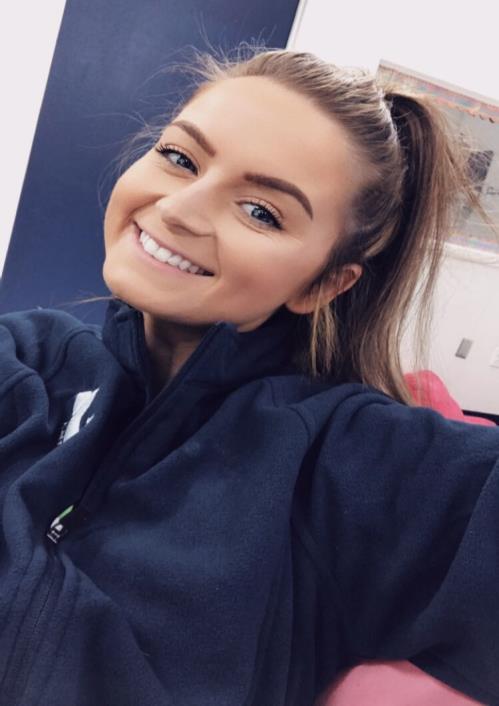 I will be graduating from West Chester University in May of 2019 and will be forever grateful for the experience I've had here. The Youth Empowerment and Urban Studies minor has provided me with amazing experiences in field, and in the classroom. I have become inspired by my professors and classmates, and feel confident going out into the workforce to work alongside youth in the future. The YES program helped me to understand people who are different than me, and gave me the tools to empower young people in every aspect of their lives. I now know how to be not only a youth worker, but to be a really good one. Young people have so much to teach us, if we just take the time to learn. My professors challenged me to think differently and to see things from alternate perspectives so that I'm able to learn and grow. I've learned that I won't always understand everything because I have been privileged to have the experience that I've had, and that's okay. I have to use the privilege that I have to stand together with the people around me in the face of discrimination and injustice. There can be no progress, if anyone is left behind. After graduation, I will work in Wilmington, Delaware where I will be a Behavioral Specialist for a summer camp program. I hope to work with campers to understand their struggles and help them overcome them. I also hope to work with the staff to steer clear of adultist practice, and make the learning environment one that is safe, fun and educational. I am so excited to move forward, and will have the Youth Empowerment and Urban Studies minor to thank for getting me to wherever I end up. We did it!
Matthew Irizary '19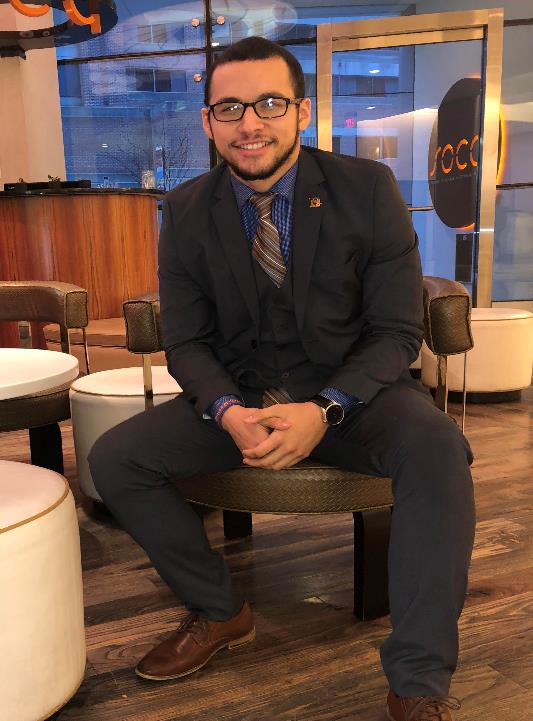 The YES program allowed me to engage not only with peers but also young students who have a passion or drive for youth media. I've gained experience, knowledge, Insights and personal growth as a peer educator to enhance not only those around me but also help the ones with opportunity to be greater than who they are. I am advising about possibly attending Graduate school here at West Chester for higher education. If not, after graduation I will be pursuing the retail, the business entertainment industry work field.
Nyeelah Rousseau '19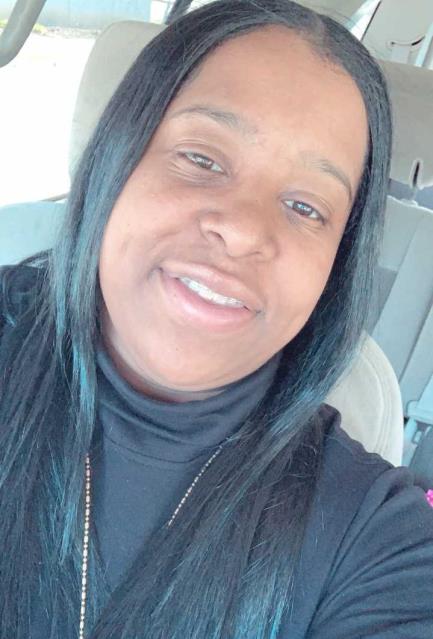 My experience with the YES program was once in a lifetime. Alongside the academic knowledge that I received through very fun but informational courses, I found a home. A home where people share the same passions as I do about making a change but also executors who are in the community building relationships. The YES program is very unique because the staff members are not just your professors, but they offer mentorship and have an open-door policy for you to stop by to discuss anything. This program has changed my life in ways I could never imagine. Coming into the YES program I knew I had the passion to give back, but I needed the guidance to figure out what I wanted that to look like. Dr. Ashley and Dr. Hall were the perfect people to have assisted me in that journey. I was even able to build two more mentoring programs in Philadelphia with their help. The YES program offered me to attend my first conference in Minneapolis. YES is family. YES students and staff members are executors. YES students and staff create change in every community we serve in. As the journey is coming to an end I'm thankful to have been a part of this minor. I will continue to partner with the YES staff and board members to get this to be a Master's program!!! Thank you to ALL of the members of YES, from staff to students I am thankful for all of you.
Jalyse Thomas '19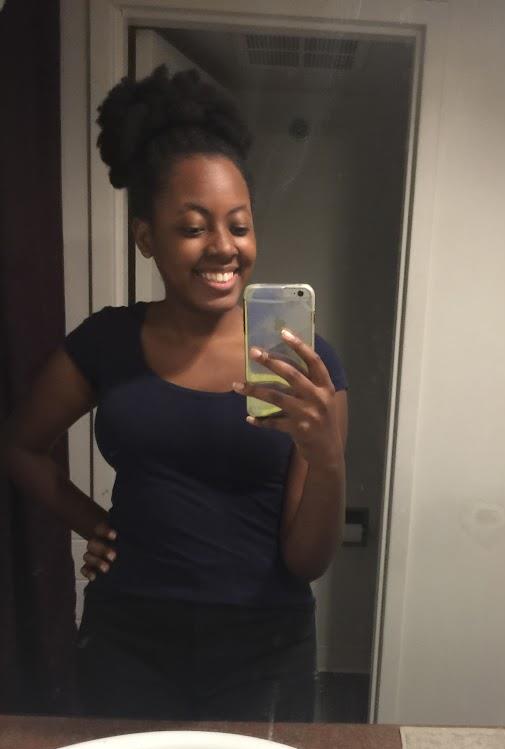 I first came to WCU as a Nutrition and Dietetics Major. I knew my purpose was to help my community, but after a year in the Nutrition Program, I knew it was not for me. This is when I found Public Health and Youth Empowerment and Urban Studies. It seemed like the perfect Major and Minor combination for what I believe my purpose in life is.
Being in the YES program has caused me to think about my "perceived societal disadvantages", as well as my privileges, the importance of policy making, and most of all it has taught me about a form of discrimination that I have become passionate about combating since becoming a YES minor, ageism. Without the YES program I would not know that this kind of discrimination even exists. Thanks to this program, the YES faculty, and my fellow YES minors I have learned so much that I can take with me for the rest of my life.
JulieAnn Hatala '19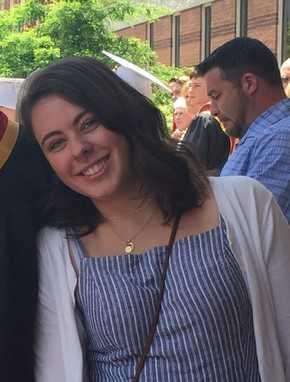 This May I am graduating as a dual major in Early and Special education. I also have the Autism Education minor, and finally the YES minor. My education classes have taught me how to be a teacher. My YES classes taught me that there is meaning behind every word I say and action I make in the classroom.
Through the YES minor I learned that I will never stop educating myself on the privilege I benefit from. It is my responsibility to my future students to make myself aware of and fight back on the systems that may benefit me but oppress others. The YES minor has given me invaluable insight and experience that I will carry with me as I begin my teaching career in Philadelphia.
Madona Gogra '19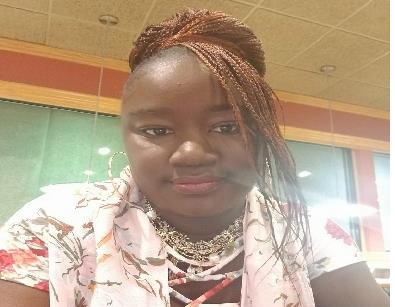 I graduated from the youth age a couple of years ago. As I reflect on this period, each year had challenges and opportunities beckoning at me; I took some and missed many others. In retrospect, my approach to some issues would have been much different with prior knowledge of the instructions in the YES Program. Fortunately, even as an adult, I have gained so much inspiration from the program leaving me full of confidence to fire-up action toward improving my access to resources for my own empowerment.
Indeed, the YES program aroused my consciousness that engaging youth in socially meaningful community activities that the youth themselves define and control, helps youth gain vital skills, responsibilities, and composure necessary to become productive hale and hearty adults. My interest in youth empowerment issues has been enkindled by this call to action. YES, I am in!
Andrese Wilson '19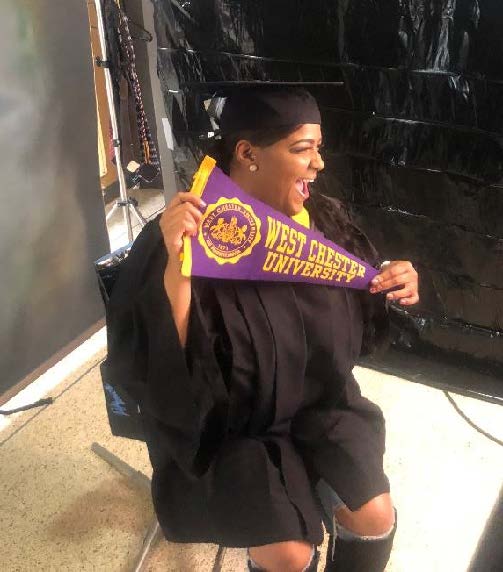 Joining the YES minor has been one of the best decisions I've ever made in my entire college experience. After 5 years I feel fully satisfied with the degree I will be leaving with. Studying Social Work for about 3 and a half years, I realized I had to make a change. I became a part of the Professional Studies program with minors in Health Science and Youth Empowerment and Urban studies. (Which is my favorite minor lol) I met amazing staff and faculty, who accepted me and pushed me along the way with my craziness, loudness and sometimes repetitive questions during class. Alongside that, I was placed in amazing fields where I was able to make amazing connections with the students and the teachers. Being able to connect and empower the youth I am surrounded by is what I stand on. I want to be that open ear for youth to come and just be themselves. During my placements I was able to motivate and help the youth out with things I had no idea about in 7th or 8th grade. I'm just super grateful I was given the chance to be a part of such an amazing minor. After I graduate I want to begin my work with traumatized youth and prayerfully later in life be able to open my very own recreation center, a nighttime recreation center. That will keep our children safe and off the streets. We help shape our youth day by day and my aspiration in life is for the children and wanting to see their dreams continue and flourish because they are the future!
Mikhi Woods '19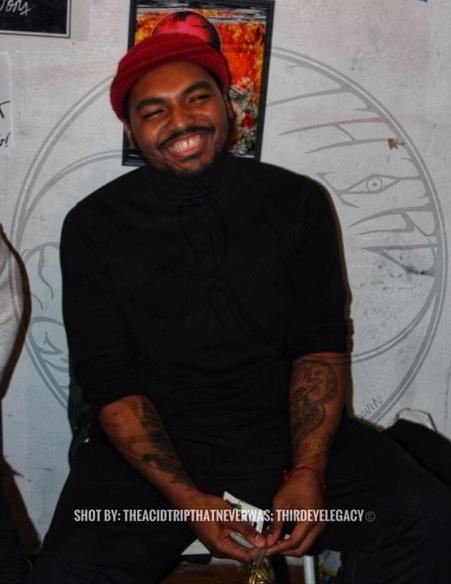 Youth Empowerment & Urban studies gave me a platform for my voice. Over the course of my undergraduate career I was involved in many programs, events and organizations, all rooted in advancing the voices, opportunities and knowledge of and for the people. This core belief in human rights and advocacy originated from my introduction to Dr. Hannah Ashley and the YES department. I would not have had the confidence to pursue what I feel is right, for myself and community, if not for the YES minor. Leadership has shown itself to be relative to the opportunities taken and bridges formed.
Thanks to the opportunities found through the YES department I was able to work as a school-based partnership coordinator VISTA for a Philadelphia public school. After graduation I will continue finding work directly impacting the lives of youth and urban communities, whether it be as a coordinator or something else relevant. Nevertheless, I know the experience gained through these next years will help me in my goal of establishing my own youth empowerment organization, and ultimately cultivate opportunities for sustainable community-focus initiatives.
Krystal Mason-Copeland '19
Being a part of the YES program has impacted my life and way of thinking so much. After completing this minor, I do not know how anyone working in a helping profession can do so without the knowledge learned in these courses. I will carry what I learned throughout my next stage in life and my goal is to expand my knowledge by helping communities and people around me. I will be pursuing my MSW from WCU.
Brittany Antonelli-Parnell '18

Being a part of the YES program has really opened my eyes to how the system treats youth and has encouraged me to want to make a difference in youth's lives as they are our future. I am grateful to have been part of such a fulfilling minor. I want to become a mental health therapist. I will focus my career around children in schools and communities where a therapist is needed the most and work my way up to all age groups. I am hoping that my service can lead them to live an enriched and fulfilled life that they deserve.
Aileen Assumma '18

My name is Aileen Assumma and I joined the YES minor during my junior year. When searching for the right minor for me, the Director of the Office of Service-Learning and Volunteer Programs directed me to Dr. Hannah Ashley's office. The program appealed to me immediately— it has taught me so much about working with the youth and how to become a more involved, informed and an active citizen.
I've appreciated and enjoyed all the classes that led me through this program. Each of my field placements were rewarding and insightful. When I graduate this May, I will take what I learned from YES with me and use that experience to enhance my future endeavors. I will be continuing my studies at West Chester University as a Graduate Student in the Higher Education and Student Affairs Program this fall.
Lezlie Blair '18

Being in the YES program has really shaped my career path during my college experience. I originally came into West Chester as a middle grades preparation major, and I always knew I wanted to teach in urban areas. That is how I knew the YES minor was perfect for me. What I didn't know at the time was that this minor would eventually open my eyes to my true passion: pure mentorship. Now, in my final semester at West Chester University, I have officially shifted gears from wanting to be a traditional teacher to simply wanting to make a difference in the community. After graduation, I plan to start my own after- school program that will combine the ideas of youth and social justice. I want to focus on the importance of teaching our youth how to be active participants in their communities regardless of their age.
Melissa Cantasano '18

The YES program has taught me many skills, including how to use my voice to be an advocate for youth. Through YES, I have gained a wealth of knowledge pertaining to the oppression of today's youth. My field experiences in Philadelphia helped open my eyes to some of the struggles many urban youth face, and gave me real life experience working with diverse communities.
After graduation, I will be attending West Chester University's Advanced Standing Social Work Program. I plan to use the skills I learned both in my major of social work and in the YES program to be a change agent in my community.
Lanesa Cumberbatch '18

Being in YES has taught me how to serve as a resource to youth and to continue to work close with the upcoming generation, by encouraging higher education and being the change I wish to see in my community. After undergrad, I will be working full time as a behavioral therapist with ABA2Day and I hope to get accepted into graduate school at Philadelphia College of Osteopathic Medicine and earn my Master's degree in Counseling and Clinical Health.
Brandi Davis '18

Being in the YES program has taught me to use my voice in a way that I have always been shy to use it and it is because of this program I think I will be more involved in my community and encourage others to be involved as well.
Emerson DiLuzio '18

The YES program has completely shaped my life. I will take both the curriculum and field experiences not only into my career, but also into my further academic endeavors and all of my relationships. I came into college with one idea of how life was, and because of the YES program and professors, my entire lens has shifted. I am so thankful for all they have done for me. After graduation I am becoming an Americorps member through City Year. I will be working in a Philadelphia High School and can not wait for this experience. I am especially grateful to have a body of professors and alumni to lean on when walking through these next few years.
Samantha Eden '18

The YES program has truly prepared me to be a social justice warrior. I feel confident in my abilities to develop positive human relations within urban institutions and to work alongside youth to create change. The classes that I have taken have challenged me to think critically and encouraged me to ease into the uncomfortable. I'm excited to bring what I have learned into practice after I graduate. I'm forever grateful to the spectacular professors who make this program what it is.
Frederick Fleming '18

The YES program has meant so much to me over the past couple of years; it has helped teach me the importance of giving back and what it truly means to be an advocate. And for that I thank everyone that was a part of teaching me.
Special shoutout to Dr. Hall for continuing to be a role model. Especially for people who look like me.
Nikole Gray '18

The YES Program has been one of the most important and empowering aspects of my college career at WCU. It gave me a space to discuss social justice. People need to talk about the consequences of the biased systems in our society. YES has given me tools and experience to counteract these issues and has given me hope that in my career I will be able to make further changes to empower youth and communities. My immediate career plans are to find a community based social change non-profit organization and begin utilizing my skills to manage within the organization. Long-term, I am strongly considering going back to school to further learn about how I can make a real change in our society and begin to change the systems that oppress so many of our youth and low-income/communities of color that lack resources due to systemic oppression.
Alexis Hall '18

The YES Program has led me to the individual I am today. Each class within the YES program, has made me discover different ways to empower youth in and out of school environments. After graduation, I plan on continuing working with and mentoring youth.
Wyndaya Harris '18

Being a part of the YES program has been an amazing experience; I had the opportunity to work with students at YESPhilly and Kensington Health Sciences School. As a future social worker, I think it is important to learn about urban communities and also ways to advocate for youth. As I graduate I will be working for the Philadelphia Department of Human Services (DHS) as a social worker trainee. Lastly, with the tools I learned from the YES program I will advocate for adolescents in DHS system.
Amia Hines '18

The YES Program gave me the opportunity to find my passion in pursuing a career as a youth worker. I want to be a mental health counselor for communities in urban areas. I hopefully want to have my own non-profit organization where there are programs for youth dealing with mental illnesses. In everything I do I hope to become a well-rounded leader and ally for the youth.
Cale Mosher '18

Youth Empowerment and Urban Studies has broadened my outlook on society. I feel enlightened by the knowledge I have gained from these courses and I think this minor would benefit and help anybody grow as a human being. Wherever I go in my professional career what I learned in my studies will stick with me. I truly can say I have become a much more critical thinker and a better overall person, thanks to YES.
Lilah Saber '18

The YES program has been the foundation to me discovering the power I have to organize, advocate, and change the communities I am in in order to create a more equitable society for all. I plan to be a community organizer after graduating so I can use and teach the skills that this program has taught me elsewhere.
Kyliah Seward '18

Being in the YES program was great. I loved the work that was put into it to have students learn more about urban areas and how it connects with youth empowerment. Being an educator who grew up in an urban area and will work in one, this minor was perfect for me. I learned different aspects and the academic language of things I have already seen and knew. I learned new things as well, of what is happening in those areas. It was a great experience, it even helped build my technology skills during the YES 301 course! I am proud to be graduating with this minor under my belt. My next steps are to find a teaching job in an urban area. In some of my teaching I will definitely incorporate the service-based learning for students to experience.
Nahdera Woods '18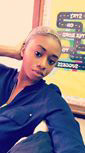 YES has connected me so much to my passion to work with youth. Being a product of an urban environment, it means so much to me that there is an actual program that is dedicated to the empowerment of my people. Dr. Ashley and Dr. Hall have encouraged me and well prepared me for the intensive and unjust system that is against urban youth. I am confident that I will be an effective and powerful change agent in the field!
Back to top of page.