Bessie Lawton, Ph.D.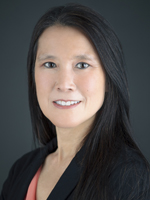 Professor
E-mail:
Bessie Lawton, Ph.D.
Office: Wayne Hall 217
Office Hours: Dr. Lawton is on sabbatical during the Fall 2022 semester.
Dr. Lawton is a Professor in the Department of Communication Studies. She received her Ph.D. in Communication from the University of Pennsylvania Annenberg School for Communication, and her BA (Journalism) and MA (Communication Research) from the University of the Philippines. Her research interests include intercultural and interracial communication, as well as identity negotiation.
Back to top of page.