Department of Communication and Media
Welcome to the Department of Communication and Media. We feature newly developed curricula and two bachelor's degrees. Our faculty are active scholars and professionals who love teaching and are committed to student success, diversity, and ethical communication. Our alumni go on to successful careers in business and nonprofit sectors.
Our Department proudly offers two distinct Bachelor of Arts degrees: 1) Communication Studies (redesigned in 2019) and 2) Media and Culture (launched in 2018). Students can also pursue a minor in Communication Studies or Media and Culture.
Our programs prepare students for successful careers in a range of fields. We start with a solid foundation of theory and skills, then build on it with specialized upper-level courses and a highly successful internship program. Throughout our curriculum, we emphasize focused study and hands-on experience.
We also work closely with thriving student organizations such as The Quad, WCUR 91.7, Public Relations Student Society of America (PRSSA), Students in Communication, National Association of Black Journalists (NABJ), Rhetorical Society of America (RSA), WCU Studios, and a nationally recognized Forensics Speech and Debate Team that allow further opportunities to build skills, add to your resume, and develop connections with peers, faculty, and the community.
At the graduate level, we offer an M.A. in Communication Studies with a "fast track" option. The fast-track allows students from either major to complete their B.A. and M.A. in five years.
Additionally, we offer a professional Digital Media Marketing graduate certificate program that combines media design and strategic thinking with management, economics, and business skills.
Please reach out to us today with to discuss what our programs can offer you. We look forward to working with you to build a successful career in communication and media!
Communication and Media

Useful Links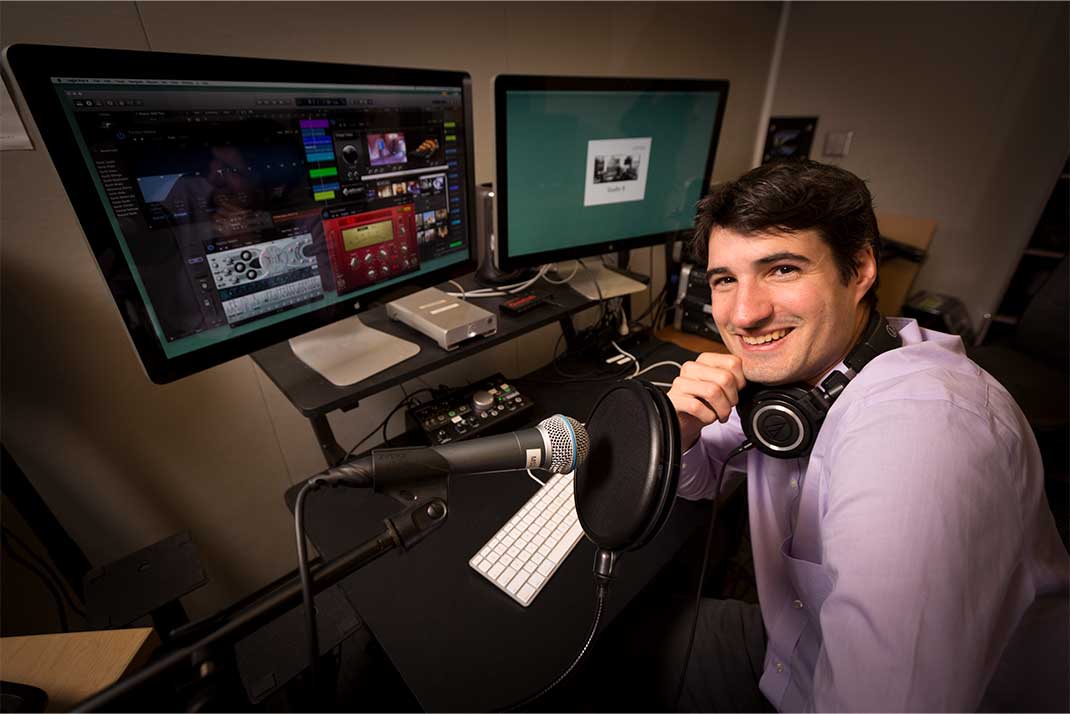 NOTEWORTHY ALUMNI
Courtland Bragg '14
Associate Producer/Director at NFL Films
3-time EMMY winner.
Kelly Roach '06
CEO of Kelly Roach International
Runs a million dollar consulting agency.
Bruce Marable '04
CEO & Co-Founder of Employee Cycle
Started and sold two start-ups in less than 10 years.
Jen (Dougherty) Warne '08
Digital Operations Manager for T-Mobile
Brenden Lee '10
Sr. Communications Manager for Twitter
Member of the corporate communications team.
Jeff Simon '09
Producer for CNN
Covering national politics and elections.
Kathy Romano '00
Radio Personality for 93.3 WMMR and 95.7 BEN FM
Co-host Preston & Steve Show 93.3 WMMR. Her Story Host 95.7 BEN FM.
Tracey Dukert '06
Communications Director for Pennsylvania Department of Education
Manages all communications for the Pennsylvania Department of Education.
INTERNSHIPS
Below is a list of internships available to COM/MDC majors and minors. For more information on the department's internship program, click on the Internship Program link above on the right (under "Communications and Media.") Direct questions about the program to Dr. Edward Lordan.