Edward Lordan, Ph.D.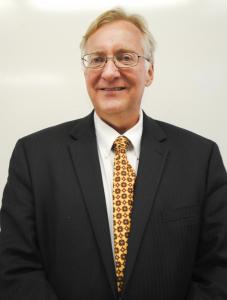 Professor
E-mail:
Edward Lordan, Ph.D.
Office: Wayne Hall 237
Phone: 610-436-2114
Office hours: Tuesday/Thursday, 11:00am-12:00pm; Wednesday, 10:00am-3:00pm
Dr. Lordan teaches undergraduate and graduate courses in public relations, advertising, communication theory, mass communication, and sports-related communications. He serves as the advisor for the WCU chapter of the Public Relations Student Society of America (PRSSA), is a member of the university's Marketing Committee, and serves on the university's Academic Recognition Committee, which he has chaired for five-year terms.
Lordan's appointment to the WCU faculty in 2001 was a homecoming, since he earned his B.A. in English Literature at the university in 1979. He earned his M.A. in Communications from Temple University in 1984 and Ph.D. in Mass Communication from The S.I. Newhouse School of Communication at Syracuse University in 1990. Prior to his return to West Chester, he served on the communication studies faculties at Temple University, Villanova University, and St. Louis University. He has served as an adjunct in the Department of Communication Studies at Widener University and in the Department of Communications at Cheyney University.
Lordan splits his writing projects between academic and professional publications. His first book, Essentials of Public Relations Management (Burnham, Inc. Publishers), is an overview of management techniques used in the public relations industry. His second book, Politics, Ink: How American Editorial Cartoonists Skewer Politicians, From King George III to George Dubya (Rowman & Littlefield Publishers) explores the history of the American editorial cartoon. His book chapter 'Cyberspin: The Use of New Technologies in Public Relations' appears in the Handbook of Public Relations (Sage Publications, Inc.). His third book, The Case for Combat: How Presidents Persuade Americans To Go To War , traces the history of presidential rhetoric across the ten major conflicts in the nation's history. It was published in 2010 by Praeger Publishers. His fourth book, Sports and Scandals: How Leagues Protect the Integrity of Their Games, examines the role organization communication plays in addressing sports scandals, from the 1919 Black Sox through Jackie Robinson's controversial first year in major league baseball and the current concussion crisis in the National Football League. The book was published by ABC CLIO Publishers in 2014. In 2019, Lordan co-authored an ebook titled Strategic Communication Campaign Handbook with his WCU colleague Dr. Meghan Mahoney. He also co-authored a textbook on public relations theory for SAGE Publications with Professor Eryn Travis, which was published in 2020.
Lordan has received academic grants to support both research and teaching. These include funding from The Arthur W. Page Center, the WCU Dean's Initiative in Support of Diversity and International Programs, and the College of Arts and Sciences Entrepreneur Grant Program.
Lordan has published fifteen journal articles in publications such as the Newspaper Research Journal, The Journal of the Council of American Survey Research Organizations, and Public Relations Quarterly. He co-authored a study of video news release usage policies by American television stations, incorporating quantitative and qualitative methods, which appeared in Journalism Practice, a European journal that examines new media issues and policies. He has served on the master's thesis panels for a number of graduate students in the department.
For nine years Lordan wrote a restaurant review column for the Delaware County Daily Times, and he has written theater and music commentary for a number of local publications. He also serves as a judge in the annual writing contest for the North American Guild of Beer Writers. (Yes, that's a real thing.) Lordan also serves as a consultant to non-profit and for-profit companies.
Lordan has received seven research grants totaling more than $17,000 for projects ranging from an examination of international news bureau policies to entrepreneurial business development, and an equal number of teaching-related grants totaling $19,000 related to diversity and international curriculum development.
He is a member of the Association of Education in Journalism and Mass Communication (AEJMC) and the Public Relations Society of America (PRSA).
Dr. Lordan is also involved in the development of international courses in which students learn about media systems in Europe. In 2013, 2015, 2018, 2019 and 2022, he supervised a group of students studying the past, present and future of Irish media. These courses explored the broadcasting, print, internet, advertising and public relations industries in the Republic of Ireland. In 2014, he taught a course on the media structure of the United Kingdom, predominantly in London. Lordan also travelled to Havana, Cuba to establish media contacts in the development of an undergraduate course related to media evolution in Cuba in the final year of the Castro regime.
In the summer of 2023 Lordan will be bringing a new group of undergraduate and graduate students to both the Republic of Ireland (Limerick, Galway and Dublin) to meet with media professionals and explore the media systems - interested students should contact him to learn more about the program.
If you are a WCU student who wants to work in public relations, advertising or any other media-related profession and would like to talk about your career, Dr. Lordan would be happy to meet with you. Contact him by e-mail (elordan@wcupa.edu), by phone (610-436-2114), or stop by his office (237 Wayne Hall). Also, any Billikens, Wildcats, Owls, Pride, Wolves or Golden Rams who are reading this page? Lordan wants to know what you are doing these days - so please check in.