J. Kanan Sawyer, Ph.D.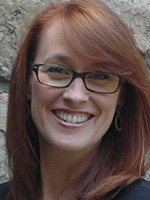 Associate Professor
E-mail:
J. Kanan Sawyer, Ph.D.
Office: Wayne Hall 230 (no in-person meetings for Fall 2020)

Student/Advisee Office Hours: Monday, Wednesday, Friday 11-12:40 and by additional appointment times. Students can reach me in my virtual meeting room (https://wcupa.zoom.us/j/8899385049) or via phone or text (on syllabi). Please contact me via email to let me know that you will be dropping into open office hours so that I can make sure my tech is working.
I am available other times these are just the clearly blocked times. Don't hesitate to reach out!
Academic and Professional Focus: Rhetoric, Professional Communication, PowerPoint and presentation software communication, Event Planning, Networking and Interviewing Strategies, Political Communication
Dr. Sawyer is a scholar of social influence and an active consultant in the corporate sector. She is currently a tenured faculty member in the Communication and Media Department where she teaches courses in Persuasion, Business and Professional Communication, Campaign Communication, Networking & Interviewing, Pedagogy Communication, and Advanced Public Speaking.
In her academic career, Dr. Sawyer's research interests explore the nature of public persuasion in its professional and pedagogical rhetorical contexts as well as the pedagogical and practical development of presentation materials. She has been teaching for over twenty-five years, 15 of which have been at WCU with additional positions having included the University of Texas at Austin, University of Washington in Seattle as well as programs at Stanford and the University of California Berkeley. She also regularly teaches communication skills to businessmen and women as well as MBA and Executive MBA students. In April 2015, Dr. Sawyer became the President of the Eastern Communication Association and she continues to be an active scholar in the organization.
Dr. Sawyer is concurrently the Head of Communications at TradeCraft Clinical Research and continues to consult with clients on PowerPoint design, professional presentations and career coaching, as well as marketing strategies. She is also an author whose second book ("Business Talk") is now out in its second edition with the Philadelphia Press.
Back to top of page.